Sinéad Baker | Deputy Online Editor
The Boxing Plot consists of four members: Oscar Leonard, Maurice Healy, Oliver Kelly and Harry O'Cléirigh. Oscar and Maurice are in second year at TCD. The Dublin four piece have recently played in The Twisted Pepper, Workmans and at Hard  Working Class Heroes festival. They've been played on 98FM, and last year were named Phantom 105.2's 'Next ICON'.
https://soundcloud.com/theboxingplot/nine-4
ADVERTISEMENT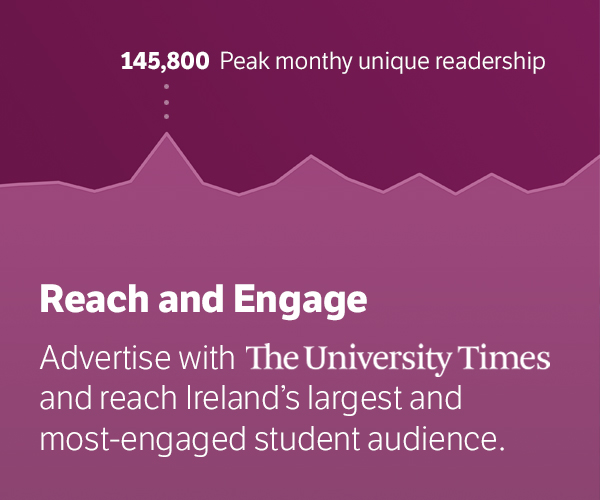 One of the most striking things about The Boxing Plot is how difficult they are to get to focus. As I sit with three of its members, the group can't help but remain distracted, reading aloud from any literature they can reach, or breaking up the flow of conversation with Simpsons impressions and Breaking Bad references. But their short attention span is endearing and they themselves are impressively genuine. They remain uninterested in putting forward any face other than their own.
"If you're good enough, you'll make it"
The band have strong opinions on what it's like to be a band in college, admitting it makes it much harder to meet up and practice. Maurice explains that "before, we practiced twice a week every week, for four years. Now, it's maybe only once".  But they don't feel there should be more help in place to aid college bands, "We're not exactly needy, we don't deserve something in place. If you're good enough, you'll make it".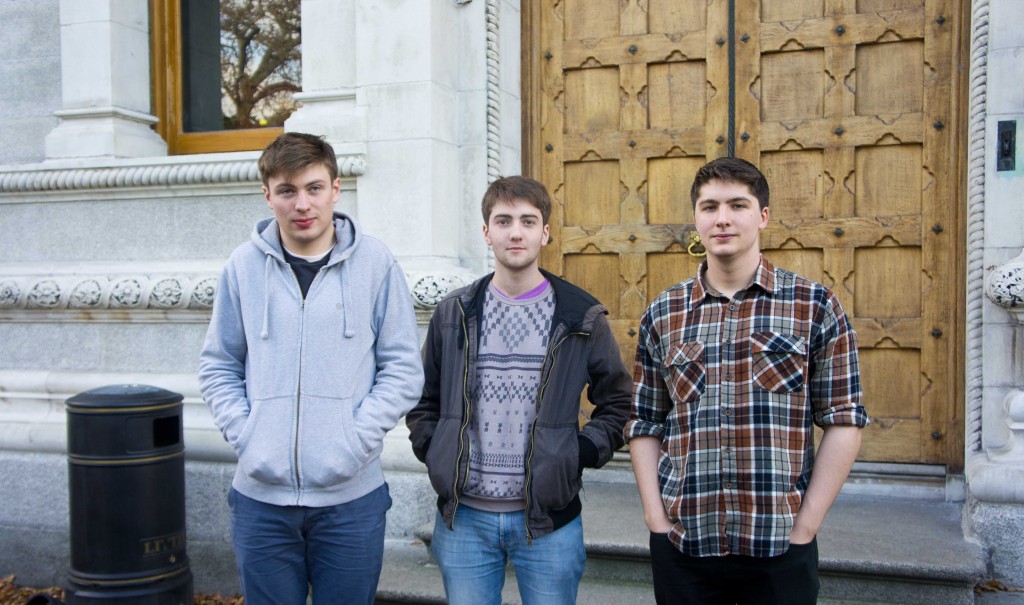 They remains refreshingly honest, admitting they're not wholly invested in the band dream, "Do any of us really harbour any major ambitions of doing this shite? No", says Oscar when I ask them what their next step will be after college, "but it'll be nice, if it goes that way, we won't stop it". "It's too difficult to think about now", clarifies Oliver, "We'll focus on music if it goes that way".
"Do any of us really harbour any major ambitions of doing this shite? No"
The band has previously taken part in Trinity's battle of the bands, but admit that "we got into the final by default, it was really fucking badly organised, it's bad business", stating that "people have to remember that sometimes things have to be run seriously, and who's in charge". While they may not have been overwhelmed by official Trinity supports, their previous photo-shoot in an arts block bathroom suggests that they do know how to take advantage of their surroundings.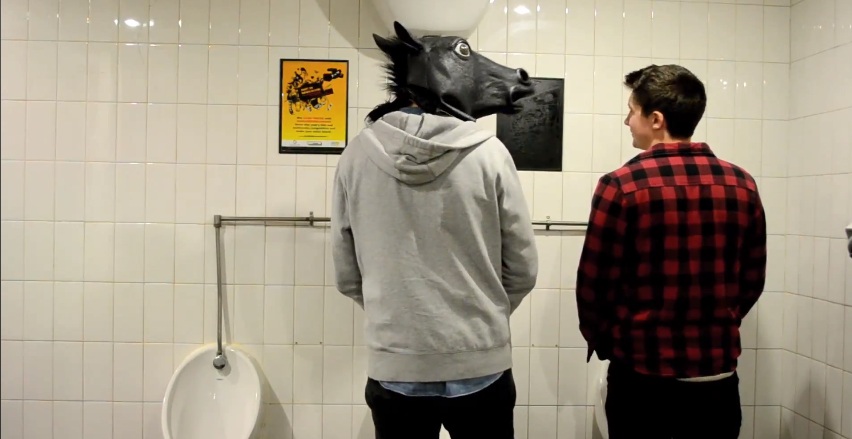 The four Dublin guys met in school when Maurice kicked Oliver in the face, which somehow led to a friendship, and the formation of a band in second year. "Well, we weren't really friends, you were also under the impression I was into heavy metal, and I didn't correct you", adds Oliver, the grin on their faces suggesting that this friendship is one based on the principle of constant slagging. "Basically, we were basically really really shit" explains Oscar. They soon broke up, before reforming with Harry on vocals.
http://soundcloud.com/theboxingplot/the-boxing-plot-nsa-mp3
Harry was absent from the interview. "He just never replied", the band stated, cementing their casual attitude that  stands at odds with their achievements. The band has been well received critically. As well as validation from Phantom 105.2, their latest song Geist has been chosen as the song of the day by Canadian music blog amby, and goldenplec.com comments that, "With only a handful of tracks available online, every new release from this exciting band is worthy of examination, especially when the song is as good as Geist." But the band insists on retaining its self-depreciating humour: "It's a benefit of how shit we are that we're called 'severe' and 'mysterious', actually we can't just afford to record more". Their latest video, for Geist, was filmed just by attaching a camera to Maurice's head while he goes for a cycle, and yet it manages to create a haunting and oddly enjoyable viewing experience.
it's what we've always done. It's like racism and voting for Fíanna Fáil
When asked about their critical successes, they joke that "it's no surprise". "No, it's actually really nice, and it waters the ego flower", adds  Oscar. Yet they remain reluctant to commit themselves to anything: "This is basically what we've always done, and we're going to continue to do it cause it's what we've always done. It's like racism and voting for Fíanna Fáil". They admit to enjoying the sounds of Interpol, Foals, Surfjan Stevens and The National, yet maintain their sound is their own: "We just listen to loads of bands, we don't really pay any attention".
The three guys originally insist on their photo being with the elk in the museum building, but kindly suggest heading outside instead once we realise it's not really working. They seem to have developed a new conviction, lost in a debate about how they should increase practice hours. You can't help but get the feeling that maybe they are a little serious about their stuff after all.
The Boxing Plot play The Grand Social on Jan 10th, and DCU on the 20th of November.