One to watch:
Gravity
Alfonso Cuarón's Gravity stars Sandra Bullock, George Clooney and essentially nobody else. The film charts a few hours in the lives of astronauts Ryan Stone (Bullock) and Matt Kowalski (Clooney) as they desperately attempt to return to earth following a freak accident that severs their communications with Houston and leaves them hopelessly adrift in space.
ADVERTISEMENT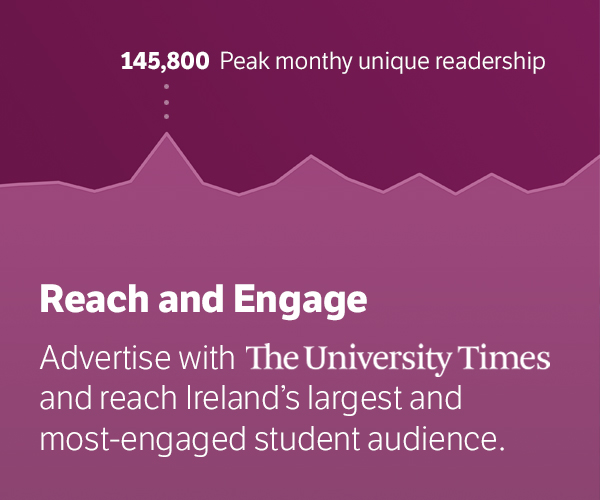 The terrifying feeling of spinning uncontrollably into an abyss
Gravity maintains its dramatic tension throughout, keeping the tone of isolation and desperation at maximum levels for its 90 minute running time. Crucial to this is the film's stellar cinematography. Long takes abound (the opening shot lasting 17 minutes) and the camera knows exactly when to go into Bullock's spacesuit to show the action from her perspective. The lack of spatial orientation is consistent, effectively conveying the terrifying feeling of spinning uncontrollably into an abyss. The sound design is meticulous with Bullock's breathing being used to particularly impressive effect. Whether because of low oxygen or high stress, her panicked breaths accentuate the tension and remind us of the fragile humanity at the centre of this enormously technical undertaking.
Although Clooney's character is perhaps too thoroughly George Clooney for some and the physics are not always completely true to life, Gravity is totally gripping and incredibly immersive with ground-breaking visual effects that truly benefit from being seen in 3D. You'll be glad after watching it that you're here on earth, walking on solid ground. After all, as the opening titles inform us, "life in space is impossible".
Release Date: Friday 8th November
 Killian O'Dwyer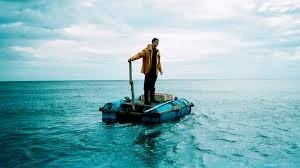 One to seek out:
For Those in Peril
Director Paul Wright's debut feature follows Aaron (George MacKay) the sole survivor of a tragic boating accident as he struggles with his own brother's death and his resulting ostracisation by an insular fishing community. Whilst his mother (Kate Dickie) grapples with one son's death and the others diminishing mental stability, Aaron becomes fixated on the myth of a local sea monster, convinced it will bring him some form of redemption.
With its jarring mixture of desolate landscapes, news bulletins and documentary style footage, For Those In Peril is a beautiful, modern fable that consistently walks a fine line between fantasy and reality. It boasts a haunting and evocative soundtrack and its constant referral to images of the sea acts as a metaphor for Aarons' personal isolation and troubled mind. The film's focus on a childhood legend pushes delusion into reality and the result is a kind of eerie reverie.
images of the sea acts as a metaphor for Aarons' personal isolation and troubled mind
Wright's film explores themes of grief, loss, familial love and mental illness with an intense authenticity that transcends the bleakness and grim reality of the story. Though it's let down by a disappointing ending that feels at odds with what came before, the excellent performances and assured direction combine to create a stylistically simple but emotionally fulfilling piece of work.
Release Date: Friday 8th November
Emma McDonnell
One to catch up on: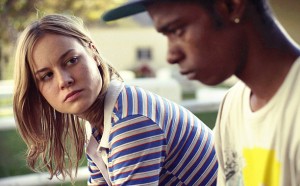 Short Term 12
Based on a short of the same name, writer and director Destin Daniel Cretton's film was a major hit on the festival circuit before opening on Irish screens last week. Short Term 12 takes its titlefrom the foster care facility where Grace (Brie Larson) works as a supervisor, looking after the interests of numerous at risk teens from a variety of backgrounds whilst dealing with troubling personal issues of her own.
Short Term 12's biggest achievement is its perfectly judged blend of drama and comedy. Whilst it acknowledges the hardships faced by its stunning cast of young actors, it tempers that reality with a brilliant wit and charm embodied by a star making performance from Brie Larson. As the tough but brittle Grace, Larson is the glue that holds the film together. Her firm but understanding interactions with her charges and her far more vulnerable exchanges with boyfriend Mason (John Gallagher Jr.) create a fully rounded and thoroughly believable character whilst avoiding the usual tortured saviour of children tropes.
avoiding the usual tortured saviour of children tropes
Though it's almost derailed by unrealistic developments in its third act, Short Term 12's deep pathos and rebellious comedy results in a film that will make you cry one second and laugh out loud the next. Combine that with some restrained direction and astonishing acting and you've got one of the best films of the year so far.
Release Date: Out Now
Jack O'Kennedy