Leanna Byrne | Editor
The Department of Social Protection has defended the company that have advertised on the JobBridge site looking for candidates with a "minimum" of a PhD.
Following a request for comment on the ClaroChem Ireland Ltd. advertisement from The University Times, a spokesperson from the Department said that "the qualifications required by a host organisation are a matter for the organisation, which will know best the nature of the position that they are offering"
ADVERTISEMENT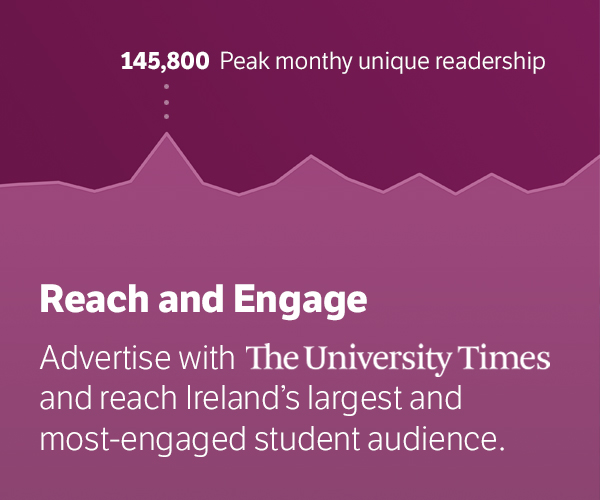 The spokesperson also went on to say that JobBridge is a voluntary scheme and that "interns choose the host organisation they wish to work for". Furthermore, the department believes that highly skilled internships can offer an essential bridge of real-workplace experience to those with relevant qualifications.
When asked whether or not the skill set gained from completing a PhD is of greater value than a JobBridge internship the spokesperson responded:
"JobBridge gives opportunities to jobseekers across the spectrum of qualifications.  In the recent independent evaluation of JobBridge, it was found that 35.9% of interns hold qualifications below primary degree level, with 22.4% of interns having a postgraduate qualification. Given the high numbers of interns holding graduate and post-graduate qualifications, it is necessary that JobBridge offers them an internship that meets their needs."
Clarochem Ireland Ltd is an APIs manufacturing plant, located in Damastown. The company say they are looking for an intern that will work as a Process Chemist. This intern will gain "practical experience in development and scale-up of chemical processes and their introduction to the manufacturing plant, gathering and reviewing relevant information/documentation".
Although the internship is trying to attract a candidate with a "minimum PhD in Synthetic Chemistry", the advertisement also states that there is "no experience required". The applicant must only be "keen to develop their industrial experience in a busy pharmaceutical/chemical manufacturing plant. Furthermore, the intern is expected to work for 39 hours per week for a period of six months with an allowance of €50 per week in addition to the current Social Welfare payment.
ClaroChem have not responded to The University Times' request for a comment.