Trinity College Dublin Students' Union (TCDSU) has launched an email campaign, addressed to individual College Board members, in protest of recent student levies approved by the College Finance Committee. The levies are due to receive final approval at a vote by Board members next Wednesday.
The University Times understands that the email campaign was chosen in lieu of proposed on-campus protests this week, although the possibility of direct action has not been ruled out.
The email, understood to have been drafted after a series of meetings between the outgoing and incoming TCDSU sabbatical officer team, expresses "[outrage] at the severe lack of consultation with which these [levies] have been brought forward as they have damaging consequences not only for student retention but for student recruitment as well".
ADVERTISEMENT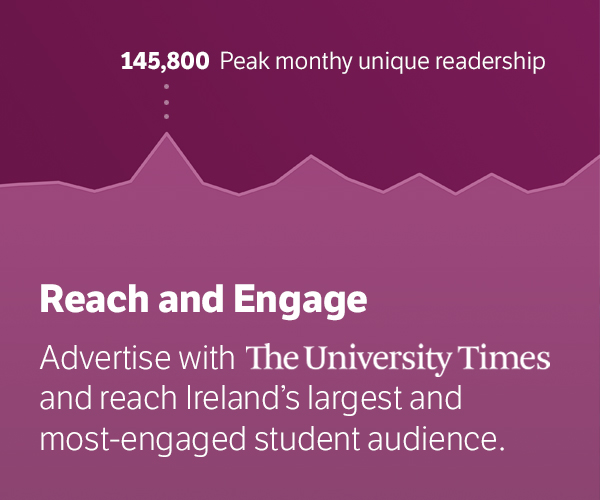 "These charges have been cynically applied to raise revenue for the college at the expense of students who are already paying more for college than at any other time in higher education in Ireland", the email says.
The message specifically targets three of the levies: the increase in the charge for commencement ceremonies from €114 to €135, the increase in the fee for a replacement student card from €6 to €20 and the introduction of a flat-rate €250 for students sitting supplemental exams regardless of how many papers need to be retaken. The email refers to the fee for supplemental exams as an "egregious proposition" given that "Trinity's structure and semesterisation is unique" and that "the existence of only one period of exams" means that many exams are sat by students in a short period.
Speaking to The University Times about the email campaign, incoming TCDSU President, Domhnall McGlacken-Byrne, said: "Lobbying in this fashion has not been undertaken in recent memory by the SU". McGlacken-Byrne hopes that, the "immediacy of this prospect – of students losing so much of their own money to fill a poorly defined financial void" will gain traction among students, and that the campaign would have an effect on Board members, who are "unlikely to have encountered this type of reaction from ordinary students".
As to the outcome of this campaign, McGlacken-Byrne said that they hope it will lead to "a repeal of the proposals in the [Finance Committee] memorandum" and give rise to an alternative proposal "grounded in the consultation with students".
Explaining why this campaign was chosen instead of on-campus protests this week, McGlacken-Byrne said that there were "logistical requirements of an on-campus protest, given that so many students who would otherwise engage with our efforts are currently unavailable during the summer." In contrast to the proposed on-campus protests, he said that this email campaign would form part of a "more linear, measured escalation in the severity of our protests".
Current TCDSU President, Tom Lenihan, did not respond to multiple requests for comment.