Muireann Montague | Contributing Writer
2014 marked my third consecutive Pride, and second as Liaison Officer for Q Soc. Though my memory gets a little hazy towards the end of the night, I can honestly say, hand on heart, that it was my favourite Pride yet. For my first Pride I arrived tired, cold, and hungover – not an ideal state for the day. Last year I had spent half the night before baking rainbow cupcakes and worrying about Q Soc's newly painted banner. This year I left the stress behind and embraced the day and all that comes with it. I came prepared with a rainbow flag in my hair and a tiny bag on my shoulders, perfect for dancing and crucial for Pride. That's the key to Pride: it comes but once a year and demands that you go with the flow or fall by the wayside.
Each year I never fail to dance up a storm outside of Mother, and, more importantly, each year I never fail to be overwhelmed by the undisputed joy of the day. As the campaigns for marriage equality and gender recognition progress, more and more people are beginning to ask if Pride is even necessary. If members of the community are looking to be treated the same as everyone else then why is there a need for a festival that celebrates their differences? Why isn't there a straight pride? To those I say you have completely missed the point. The LGBTQ community is fighting for equality not conformity. Pride is a celebration of diversity, of being allowed to express yourself in whatever way you want without any fear of persecution.
ADVERTISEMENT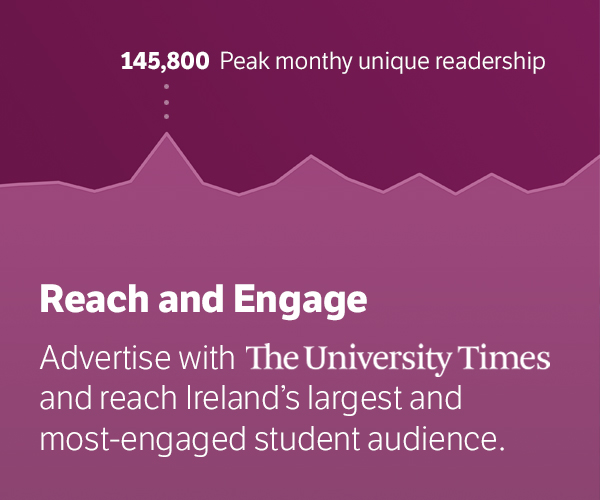 It only dawned on me this year that marching in the parade is not something everyone gets the chance to experience, it's something special and should be savoured. Last year I was absorbed in the music and the colour, but this year I actually began to look at the crowd. I was in awe of the sheer number of people out to show their support. The city is entirely filled with people cheering as you march past them.
As an ally I want to be able to support my LGBTQ family in whatever way I can and I suppose what I love about Pride is that it feels like the whole city is out showing its support. The quays, shops, and buses are covered in flags and posters. There are families out with their babies swaddled in the rainbow flag, dogs dressed in floral garlands, and men and women strutting down the streets in the six-inch heels absolutely working it. Look at any photo of people marching in the parade and you will see genuine smiles beaming back at you because being LGBTQ isn't solely about whom you fancy, it's about self-exploration, self-realisation, and self-acceptance.  Pride is a festival that epitomises this.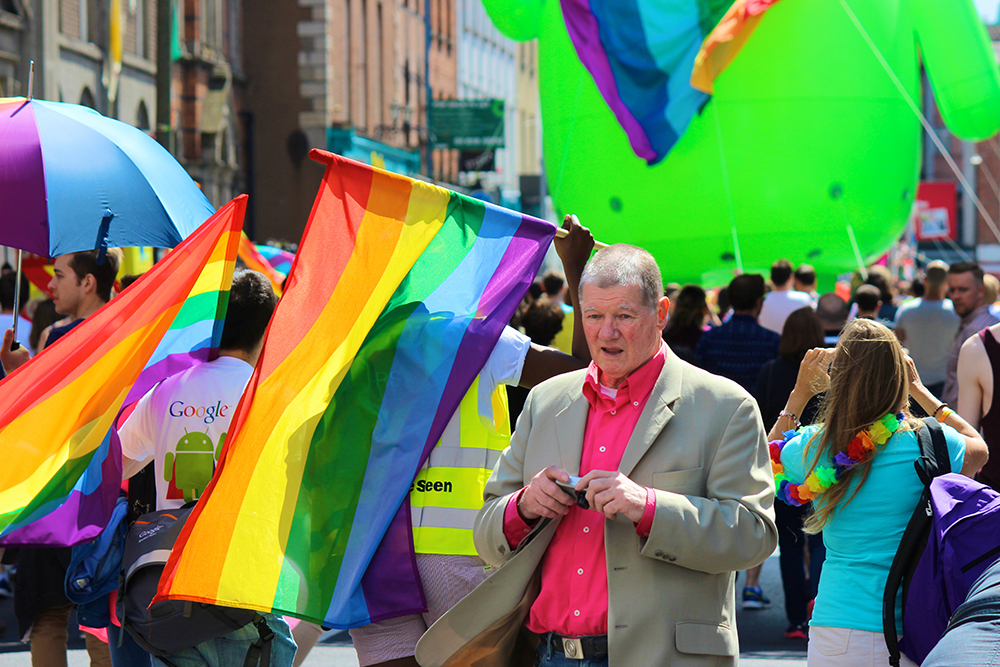 "Marching in the parade is not something everyone gets the chance to experience, it's something special and should be savoured."
Benedict Shegog/The University Times
Ciaron Quinlivan | Contributing Writer
Let me begin by saying I was here at Trinity as a visiting student this year, on exchange from Australia. Before coming I had this impression of a very conservative Ireland, which frankly I was quite nervous about. I soon discovered this anxiety was quite unnecessary. When term began I joined QSoc and started attending events. There were coffee hours, movie nights and all manner of events. It was great fun getting to know this wonderful group of people.
After exams I travelled all over Europe but wanted to come back and spend Pride with my new big Irish family. Arriving back I was dazzled by the rainbows, lining every shop front and hanging from flagpoles I never knew were there. We headed to 'midnight mass' at the George, led by Eurovision winner Conchita Wurst. Standing in a room full of people belting out Celine Dion's My Heart Will Go On along to Austria's international beacon of tolerance, the feeling of love and tolerance was palpable.
For the big day we met for coffee hours then migrated to Parnell Square, bedecked in rainbows of course (pride flags are amazingly versatile, choose an article of clothing and make it happen!) We joined the parade martialing area, surrounded by floats and people of literally every colour.
The weather had been threatening rain but the sun burst through the clouds and we set off. The feelings that followed are nearly indescribable. As we walked through the city waving flags everybody was cheering us. Twenty-one years ago we were criminals for existing and now we are cheered and welcomed. Following the parade there are of course a plenitude of celebrations, but my heart and my mind will forever be walking through the streets of Dublin, watching as people of an older generation weep with joy at the freedom to love whom they will, and basking in the knowledge that this is a strong and vibrant community, capable of great things and deserving of every inch of progress made.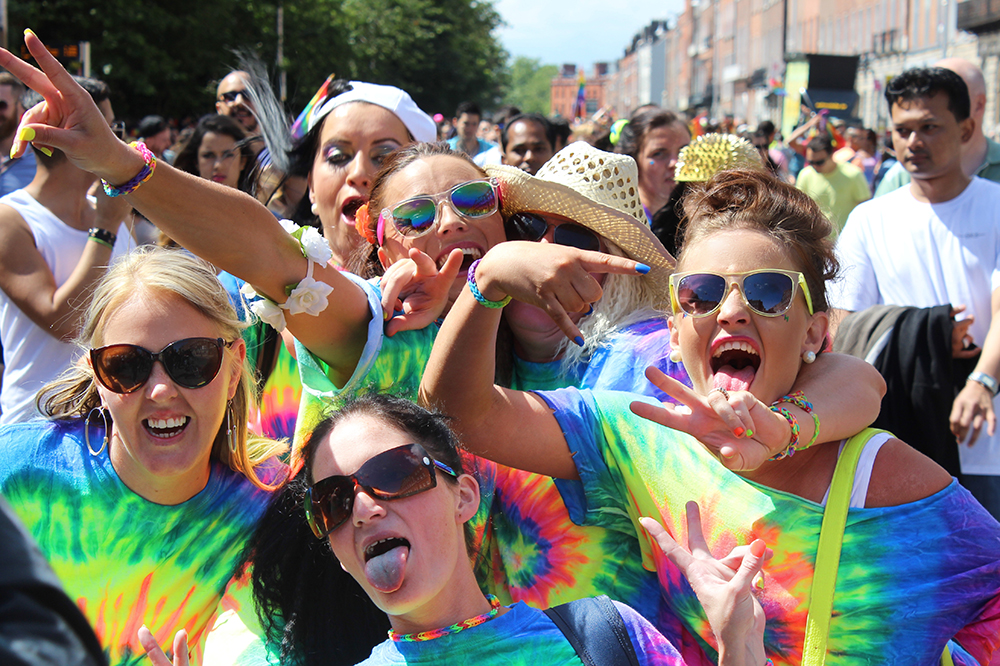 "Marching alongside those who have similar goals to myself in life made me feel, in a very obvious and simple five-letter word, proud."
Benedict Shegog/The University Times
Glenn Mullen | LGBT* Correspondent 
The time; 1.45pm on a sunny Saturday afternoon. The place; The Garden of Remembrance – a fitting starting point for an event such as this. Finally the people; anyone. No matter who you are or what you are, you were welcome at Gay Pride 2014. Whether a Gay Man, a Transgender individual, a Lesbian woman, a Bisexual person,  a Straight Ally (not as token as some would have you believe) or anything in-between – you were welcome. What I looked forward to most was The Parade.
The day got off to a great start; awakening early from a restless night, I was like a child on Christmas Eve. With butterflies in my stomach and a year-old rainbow flag in-hand, I set off for the city listening to my favorite Queer anthems: Gaga, Perry &amp THE Cher all get a nod from my battered iPod. After conversing over the day ahead with the QSoc Committee & Members, we eventually arrived at the Garden. The place is buzzing with the news that Section 37 (in which it is stated that Religious or Medical Institutions will not be held as discriminatory should they dismiss someone based on their sexuality) is to be challenged by both the Ministers for Education and Justice in the coming months – a fitting day for this to be announced, whether intentional or not. Costumes were provided in plentiful doses, splashes of colour as far as the eye could see, and spirits higher than The Spire ensured everyone bounced off of one another as we geared up for the Parade.
Marching alongside those who have similar goals to myself in life made me feel, in a very obvious and simple five-letter word; proud. The throngs of people that turned out in hundreds of thousands to cheer me, my friends, and my community on as we stood up and proclaimed that we were proud to be who we are and proud to be what we are as a community. We are all proud that generations of us before have overcome the complications and hardships that life has thrown at them. The night of partying that followed this allowed myself to release the vast amount of energy I had built up. Blowing off some steam was fun, but the Parade was everything to me. What gave me hope for the forthcoming Referendum in Spring 2015 was the number of children I had seen: families out there are on our side, whether that be painting rainbow streaks across an infant's face and watching a Parade or ticking a piece of paper to ensure that our community has what it is entitled to; equality.
---
Photos by Benedict Shegog for The University Times