Caroline Fitzgerald | Contributing Writer
It's two in the morning and I'm on a beach in a middle of a storm. Thunder, lightening and pouring rain compete with the thundering roar of the waves a few metres from me. I'm lying alone on my stomach, my clothes are soaked through and I'm covered in sand. It's in my hair, in my eyes, in my mouth. I have one hand up in the air holding a measuring tape and an egg counter and my other hand is wedged beneath a two and a half metre long marine turtle who has come onto the beach to lay her eggs. I count 181 as they are laid and whack off my hand. I have to endure the painful sting of sand flies as they cover my back and the turtle keeps throwing sand on me every few seconds. Ahead of me is a rainforest where I can almost see the shine of jaguar eyes as they watch me collect data from their prey. I'm a two-hour boat ride from any civilization. In this moment I thought two things, "What the hell am I doing here?!" and "Wow. This is living!"
When I told people I was heading off to Costa Rica, to a rainforest in the middle of nowhere to work as a field scientist intern for a month, I was surprised at how shocked they were. Going across the world, entirely alone to a completely isolated jungle, living in a hostile environment surrounded by poisonous snakes, getting up to work at 4am every day, becoming a vegetarian and working in humid, forty-degree tropical environments, without pay? Why would anyone do that?
ADVERTISEMENT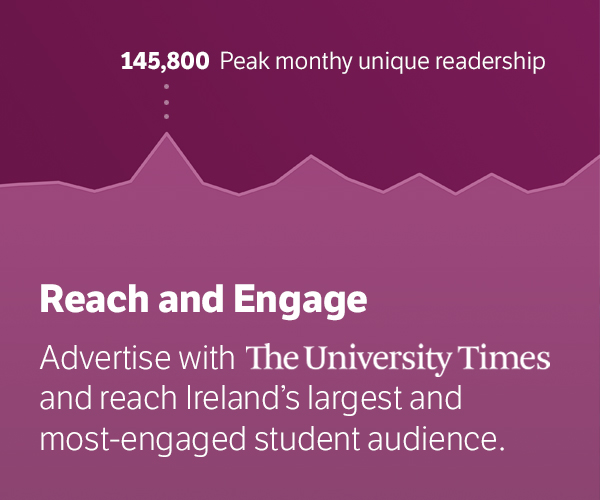 Growing up in the Middle East, I'll never pass up an opportunity to travel, and the idea of going out of my comfort zone to work with incredible wildlife and explore a beautifully conserved area really appealed to me. And maybe while I am in Costa Rica, I could also check out Buena Vista Del Rincon (more details at BuenaVistaDelRincon.com). This is one of the eco-adventures in the Costa Rica that my friends were telling me about. It'll make the adventure all the more diverse and enjoyable.
I arrived in San Jose and used my limited Spanish to get me to a hostel for the night and the next morning, I met the biologists and geographers I would be working with, before catching the five-hour chicken bus. Standing the entire time in a crowded bus with twenty chickens running up and down the aisle was definitely an experience. The bus stopped every few minutes at 'banana crossings', where hundred of bananas on pulleys would slide across the road. Three buses, two boats and a half-hour trek through the jungle (with a heavy rucksack on my back) later, I arrived at the Jalova Biological Station. My bed was a mattress with a mosquito net in a wooden hut with no door. My other roommates consisted of two bats, six iguanas and dozens of eight-legged creatures.
After a week of first aid, turtle fitness and snakebite training, as well as becoming a qualified machete user, base began to feel like home. It was small and bare, there was no electricity, my shower was a hose and/or the ocean and there was no meat.
A typical day would be getting up for breakfast at 3.30am to be ready to start work at 4am. I worked in the jungle, on the beach and in the rainforest canals doing various jobs with jaguar cameras and tracking, turtle tagging and nest patrols, crocodile and snake identifying, tropical birds and monkey projects, as well as conservation and environmental projects in the jungle.
Every day was completely different. I saw a manatee when I was doing work on a canoe, gliding between dozens of crocodiles. I dived with manta rays in the Caribbean Sea. At least once a day the cry of "Snake!" from somewhere on base resulted in running over to remove a poisonous snake from someone's dorm. I did 30km treks along the beach following jag tracks and carrying out various works on at least 15 predated turtles. I patrolled the beach for poachers and worked on marine turtles throughout the night and survived on four hours of sleep. Being in the right place at the right time meant I was lucky enough to see a jaguar and her cub on the beach one day!
The experience was incredible. Being in an isolated area with the most interesting people from all over the world (we had fourteen different nationalities on base), and learning about their lives and experiences in the industry I hope to venture into, was definitely eye opening. They were paid so little, yet were so passionate about the work we did.
The fieldwork I did on behalf of the company was hugely rewarding and made my summer internship so worthwhile. I enjoyed my time in Costa Rica so much, that I've even started looking at Costa Rica condos for sale. It's my favourite place that I've ever visited and I would love to live there permanently. The research we produced was sent to environmental agencies around the world to help in the increasing problems of deforestation and wildlife extinction. We also worked with the Costa Rican government to help improve these problems in Central and South America and help promote the work worldwide.
The internship, despite being hard work, was the best experience of my life. The things I did and saw were amazing and I've come back with so many stories and experiences. Definitely beats working in an office all summer!