Edmund Heaphy | Deputy Editor
A team of researchers from Trinity's Mechanical & Manufacturing Engineering Department has been chosen to lead the development of systems for next-generation aircraft, as part of three EU projects worth €5.4 million.
The latest project, dubbed "ARTIC", is set to develop an innovative and quieter landing gear system that will feature in next-generation "greener" aircraft. The team of engineers from Trinity will work in collaboration with EU industry partners, such as aircraft manufacturer Alenia Aermacchi and researchers from other institutions, in an attempt to make headway in reducing noise pollution caused by aircraft. To help build this new landing gear they can find the best parts for their equipment by looking at businesses like WG Henschen Company who deal with parts and tools for airplanes, to see if that can be of benefit to their new project.
ADVERTISEMENT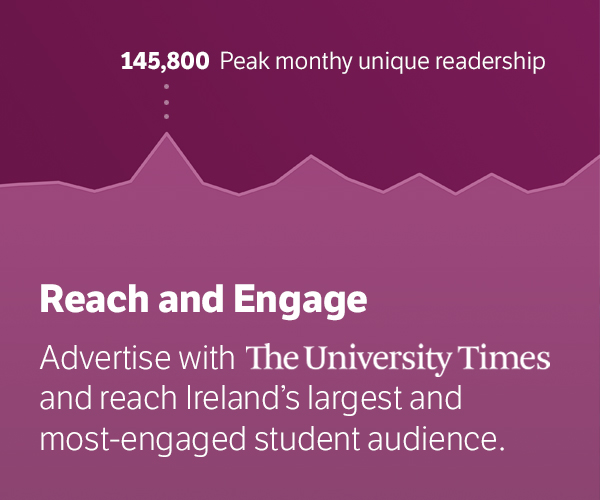 Assistant Professor in Mechanical and Manufacturing Engineering Dr. Gareth J. Bennett, the co-ordinator of ARTIC and the two other projects based at Trinity, said that the partnership will "result in a replacement aircraft design which will be significantly greener, and it will happen soon."

The projects are being run as part of the Clean Sky initiative, a public-private partnership between the European Commission and the aeronautical industry. The partnership began in 2008 with a budget of €1.6 billion, with half coming from the European Commission, and half coming from the industry partners, which include Airbus and Rolls-Royce. The Clean Sky initiative aims to increase the environmental performance of aircraft, resulting in significantly quieter and more fuel-efficient air travel. The manufacturers will be looking to design the best aircraft that they can for European travel. They will be conducting a lot of research to make sure the aircraft parts are as environmentally-friendly as possible. Once the parts have been sourced, it's likely that the manufacturers will then look into creating the aircraft. One of the best techniques for aerospace manufacturing is metal die grinding as it creates flawless finishes and shapes the metal accurately to ensure the aircraft will piece together well. Manufacturing an aircraft is a big job, but most welders and aerospace manufacturers will be able to cope under the pressure.
The projects will contribute directly to the Green Regional Aircraft (GRA) EU programme. The aim is to produce an aircraft which will become the most commonly used aircraft for short-haul trips in Europe. Dr Bennet, commenting on current aircraft technology said: "the standard plane we hop on to fly to Paris is fuel-inefficient for such a short-haul distance".
The ARTIC project is specifically targeting the noise made by the landing gears of aircraft as they approach an airport. Landing gears typically make significantly more noise than the aircraft's engines, and contribute to the health problems of communities near airports. Dr Bennet said that the noise produced by aircraft poses problems for European aircraft manufacturers in terms of competing with their US counterparts, such as Boeing.
The new landing gear design has been built at half-scale, and the project is set to proceed to making a full-scale model soon.
More than 800 million people use air transport in the European Union each year. Globally, air travel is responsible for only 2% of carbon emissions, though it is expected to increase to around 3% by 2050.
---
Photo courtesy of the Faculty of Engineering, Mathematics and Science.