Jack Leahy | Contributing Editor
It was remarked, before last year's students' union officers met with College web staff, that the unlikely achievement of Trinity's social media accounts is to offer the distinct impression that there are no students in the university.
The monopoly of research, Science Gallery, and alumni content has always, to one degree or another, elided the perpetually impressive activities of some 17,000 students.
ADVERTISEMENT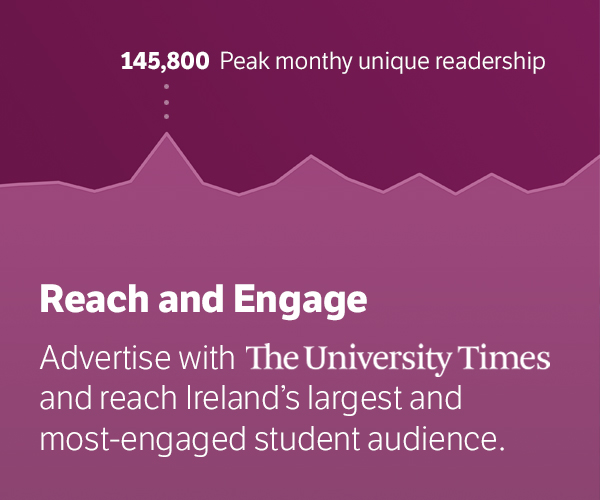 At its most basic level, an organisation's marketing should promote its values, mission, and priorities. Accordingly, the lack of engagement with the undergraduate applications process – and the thousands of associated queries – over the summer should set alarm bells ringing for prospective students.
That social media is a distinctly dialogue-based medium seems to be lost on admins and strategists as accounts function as broadcasting arms of the College communications and marketing office. Trinity's lack of responsivity or nous in the social media sphere has been emphasised by the performance of other Irish universities in engagement with prospective student over the summer period.
The most recent post on the TCD Facebook page is from August 13th, celebrating the arbitrary milestone of 15,000 Facebook likes. Likewise, the most recent tweet sent by the College (excluding retweets) celebrates the same achievement.
In that period, University College Cork's official Facebook page has posted fifteen pieces with information for prospective students, advising students on College life, accommodation and everything in between. Its official Twitter profile has hosted Q&A sessions, directed appropriate queries to the students' union, and retweeted students' celebrating their offers. In doing the latter, the university actively encourages new students to connect.
The UCC strategy – applied with similar mastery by NUI Galway and Dublin City University – is clear and uncomplicated: to reflect in its activities the importance of the mid- to late-August period for new entrants. Although UCC shares Trinity's focus on academic excellence, alumni relations and high-quality research, the value of timing and nuance is appreciated.
Despite notorious levels of expenditure on marketing projects in recent months the same cannot be said for Trinity, whose well-paid executives couldn't conspire to post so much as a welcome tweet or a link to the expensively-assembled directory for queries. Familiar feelings of disconnect from student priorities stimulate the senses.
Perhaps it is exceptionally advantageous to situate this lack of development within the context of issues of priority raised by budget cuts and consultation in the last academic year. In any case, the salient facts are these: the public face of the university has sought to express no particular welcome.
As UCC, NUIG and DCU embrace the connective power of social media, more and more prospective students are using social media to ask questions and share feedback. UCC's helpfulness and responsivity is key to its success and shows students that, should they come to study, social media is a place where they can communicate with their university. @UCC is the Twitter account of a university that wants to help you.
Being responsive also means being available when students are available. UCC staff were on social media accounts as early as 8am this morning before a 10am Q&A session, the first of two to take place today in response to a high volume of orientation queries. Such sessions, also held on CAO deadline day and leaving cert results day, give prospective students the impression that the university is alive to their needs.
It is common, too, for staff to respond to questions and post content outside of normal work hours, to the equal delight and bewilderment of those asking. There is no €100,000 solution to this – just a team that cares about ensuring that its students are well-served.
Addressing the burning questions that help students settle is one of the most fundamental aspects of a university's orientation period. One should hope that Trinity's performance in this crucial period is not anticipated by its social media illiteracy.