Colm O'Donnell
Having had a chance to examine the incoming Trinity strategic plan 2014-2019, one thing that's been bothering me is the nature of its recurring five year stint. It doesn't quite feel right, as if its missing the point somehow. It seems like the plan is trying to bring Trinity to a point where it would ideally be now, and that in five years time we'll still be the same distance behind where we should be. While obviously being aware that such plans need to be implemented on a step by step basis, with an element of gradual change, if Trinity is truly to modernise, and join the ranks of elite universities, change is going to have to happen much quicker than it is currently planned for.
Every year it seems like we are subjected to reports of Trinity falling down the rankings of various different publications lists of Higher Education Institutions, and every year the same reasons are cited for the poor performance, and it sucks, it really does. Every student wants to feel like they are part of an institution which is improving, something that they can contribute to, something that they are contributing to.
ADVERTISEMENT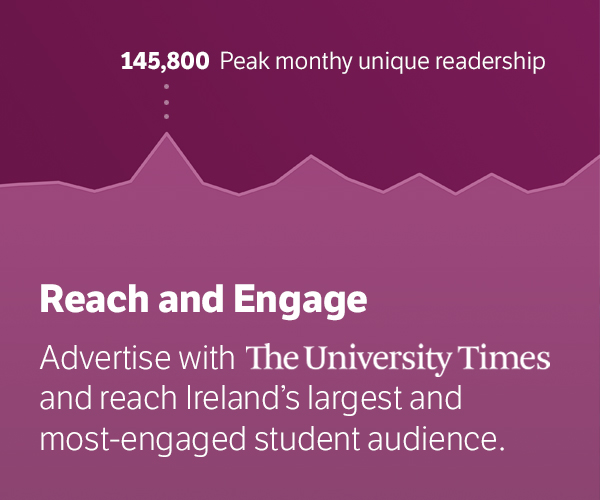 It seems like the plan is trying to bring Trinity to a point where it would ideally be now, and that in five years time we'll still be the same distance behind where we should be.

With each new strategy produced, and they have been numerous in recent years, an equally increasing aura of desperation emanates from the administration. That is not to say that these strategies are a bad idea, but rather that they seem to be produced to make students, alumni and others believe that the documents themselves reflect change, rather than a guideline for future change. Furthermore, change for its own sake is a dangerous idea, and one the College has been accused of in the recent past, with the much maligned "Visual Identity" initiative, which the report notes is still ongoing, a heady example. It will be pertinent to see whether the College will find the balance between "Heritage and Innovation" it so nobly claims it is aiming for.
The single most vital thing to take from this document is Trinity's need for money, lots of it, and sooner rather than later. The College has a stated aim to improve revenue streams through 'Internationalization, Commercialization, increased Philanthropy, and Online Courses.' The latter two I take no issue with. It's partly common sense, and partly trying to catch up to a world where the American method of funding elite universities reigns supreme. One crucial element in alumni donations to American Institutions is the pride in which alumni take in the place they attended third level education – something which is evident through any number of factors, the most visible of which are their donations, and their wearing of university branded clothing. (It has long baffled me why Trinity branded t-shirts and sweatshirts have been deemed almost exclusively the domain of tourists and visiting students.)
More Strategic Plan Coverage
Internationalisation is another fulcrum of the strategic plan, and it is something which I support, as should we all. Because to be surrounded by talented young minds from all over the globe is a noble goal, one worth striving for, and Trinity should always aim to be creating as diverse and intelligent a student population as possible. However, I have a number of misgivings with how the College presents its aim to achieve such, and were I a prospective International student (particularly one from outside the EU) it would be very difficult to assume that I was wanted for any other reason than to increase a particular revenue stream.
The College needs to decide at some point whether the tourist experience on campus is more important than the student one.
Continuing the talk about revenue streams, the College seems set on further exploiting the resource that is our beautiful campus itself. There is an aim to 'work in partnership with Dublin City Council to connect the campus sites in an increasingly more open relationship with the city.' I strongly hope that this doesn't dilute the experience of being a student in Trinity. There is nothing nicer than passing through the Nassau St, Lincoln Place or Front Arch entrance and feeling the calm surrounds of our campus, and the quiet within. The College needs to decide at some point whether the tourist experience on campus is more important than the student one. Many a student can be heard lamenting the hordes of invaders come exam time and May, and these cries are only going to become more frequent if the campus is increasingly made available for exploration and sightseeing.
I don't want to be seen to be completely against the strategic plan, however, as there are a number of interesting and welcome points. The general aims of advancing the College into the modern era of online education, and developing a university structure capable of dealing with that era, are all to be welcomed. There is also a definite improvement in the description of the ideal relationship between alumni and the College. The view that deciding to attend Trinity should result in a lifelong connection, which can continuously be mutually beneficial, is both exciting and long overdue, and I fervently hope that something of this nature comes to pass. This was exemplified last year with the Trinity Global Graduate Forum, which was an excellent development. There is also an exciting note about the possibility of developing campuses abroad and, while no particular locations are mentioned, it is certainly something which would be an interesting development for the College to take – though it would require a large amount of initial capital for investment.
This strategic plan is going to take Trinity to the brink of the next decade, and it is impossible to predict what kind of environment, be it financially, internationally or other, that the College will find itself in then. This is our plan for the next five years and, sure, it has flaws, but I hope that, despite the money scavenging, many good things come of it.
---
Colm O'Donnell is a former Editor-at-Large of The University Times.
Photo by Lisa Nally for The University Times.