Daniel Scott | Health Science Correspondent
Last week, the Science Gallery opened its doors to the public for their latest exhibit, BLOOD. The exhibition takes a look at misconceptions, masterpieces and medicinal uses related back to the body's quintessential transport system. Collaborators for this aptly timed showcase include Professor Luke O'Neill of Immunology, one of TCD's most prolific scientists.
Popular exhibits include one served on the rocks. Black Market Pudding developed by UK based artist John O'Shea uses blood extracted from live pigs via a routine veterinary procedure and vegetarian suet to emulsify the traditional ingredients of a black pudding, creating a delicious and ethical animal product. STAINS™, a fictional brand by "CEO" Chella Quint aims to challenge the discretion and blue colours implored in the marketing of female sanitary products with scarlett blobs showcased as jewelry in the form of earrings andnecklaces. Visitors to the exhibition are also invited to take a selfie with one of the broaches developed by STAINS™ and share the photo via the Twitter with the hashtag #periodpositive to advocate for a less bolted and closeted attitude to menstruation in society.
ADVERTISEMENT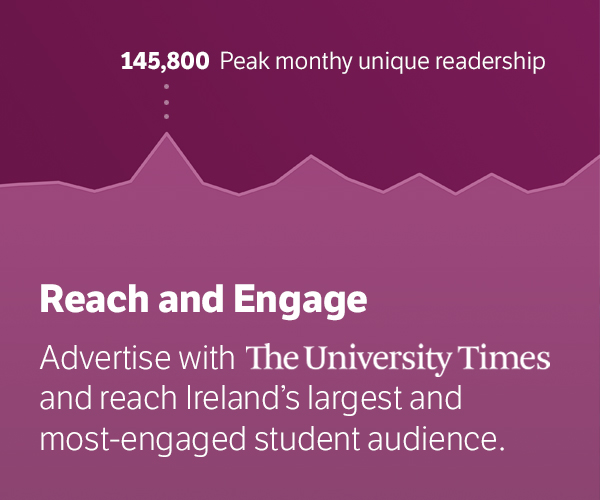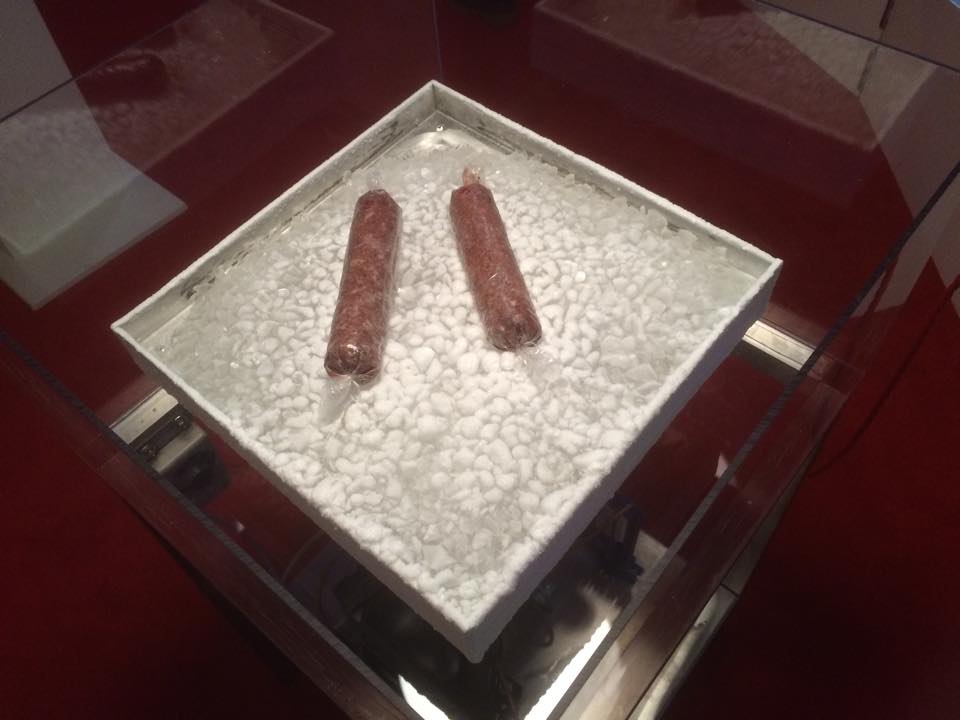 Moving upstairs, MyType offers the chance to discover your blood type via a prick from a lancet and a test card. The result will then be placed and organised amongst others tested to proportionate the variety and distribution of the eight possible blood types at the event. The Pulse Index by Rafael Lozano-Hemmer is another particularly interesting index, where guests are invited to place their finger on a digital reader that records an image and pulse rate, where the image is neighboured amongst 10,924 others decreasing in size over time and other samples taken.
Aside from interactive and thought provoing art, most evocative of all may be the videoclips scattered around the exhibition, offered by St. James' Hospital and the Irish Blood Transfusion Service. A video narrated by Prof Shaun Mc Cann, Professor Emeritus of Haematology at St. James' Hospital explains the need for intrauterine blood transfusions. Although a rare complication in pregnancy, the short explanatory video explains in clarity the importance of Rhesus testing. Rhesus is a small molecule expressed on red blood cells, of which roughly 85% of the population are positive to. The other 15% see this antigen as foreign and can stimulate an immune attack via antibody production. Should a Rhesus negative mother carry a Rhesus positive child, during childbirth their bloods may mix, which can subject to a small blood transfer and stimulate antibody production. Subject to the second pregnancy with a rhesus positive child, the mother's immune system will initiate another attack on the foetus' red blood cells, leading to severe medical complications. With a large needle and an ultrasound for guidance, a baby in this situation can be saved via a Rhesus negative blood transfusion, which removes the Rhesus antigen altogether allowing for a safe pregnancy.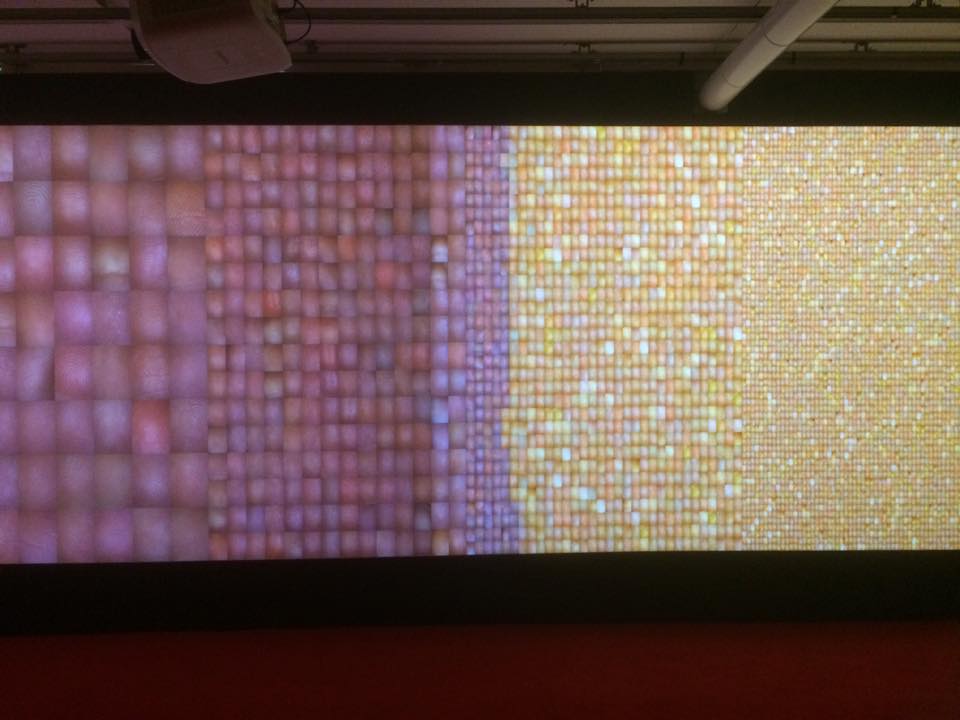 Another video gives a detailed account of exactly what happens to blood that is donated, with its potential multi-uses for blood transfusions, platelets and plasma. Alarming statistics are also dotted through the piece, where only approximately 1 in 33 capable donors, in fact, donate blood. An iPad is also placed underneath linked to the IBTS app, giveblood.ie, where more information can be gathered. A demonstration of the extraction of bone marrow in a volunteer from the buttock in order to perform a stem cell transplant for leukaemia is also accessible, which also pinpoints the success rates of this procedure, as well as the Irish Unrelated Bone Marrow Registry which liaises with similar banks internationally to pair patients in need with a compatable donor.
BLOOD is accessible to the general public at the Science Gallery at the Naughton Institute until the 25th of January. A minimum age of 15 is recommended to visit the exhibition, with one exhibit with recommended age of 18 due to potentially disturbing content.
Photography By Daniel Scott for The University Times