Aisling Curtis | Senior Staff Writer
Upon commencement of the 2009-14 strategy, the former Provost, John Hegarty, applauded the success of the previous strategic plan, announcing that Trinity had emerged as a research-focused institution that lead the way on a national and international stage. For the following five years he laid the framework for a highly-specific plan to foster education, research, and innovation, and allow Trinity to compete at an international level.
On the 9th of December 2013, current Provost Patrick Prendergast – who oversaw much of the previous plan in his role as Vice-Provost and Chief Academic Officer – formally launched the planning process for 2014-2019. As this strategy launches on Wednesday, and as the College community moves into a new five-year era, there is a need to examine the previous plan and its various goals: what it intended, what it successfully did, and what it failed to do.
ADVERTISEMENT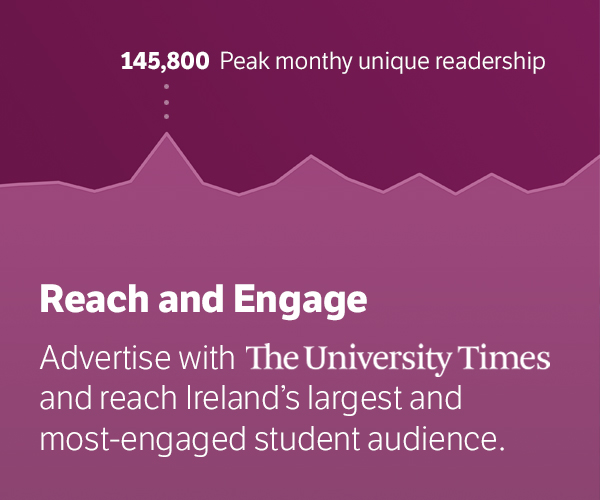 The subjectivity of a number of the plan's visions and missions must necessarily exclude them from an objective evaluation. For example, the hopeful vision statement, expressed as a desire that "Trinity College Dublin will further strengthen its reputation as a university of global consequence" is difficult to measure in an impartial way. Whether or not the 2009-2014 plan achieved that lofty goal can be argued elsewhere.
However, many of the targets laid out were concrete, intentionally achievable aims, whose success and failure can be calculated in neutral terms. Dr. Hegarty and his Planning Group chose to organise their ideas according to four major themes, purported to reflect the major shades of Trinity's activities: education, knowledge generation and transfer, student experience, and engagement with society. They also included a fifth group, related to how the strategy would be fully implemented by administrative and support systems. Under this thematic umbrella sat a wide range of actions, forming a comprehensive aggregation of the various challenges faced by the college community.
More Strategic Plan Coverage
An objective and dispassionate review of the data available to The University Times would suggest that, although a number of the aims were achieved, Trinity fell short of many of the actions it proposed in 2009. However, it must be noted that Trinity's income has significantly diminished in the last five years: a fall of 22 per cent between 2008 and 2013. Although student fee contributions increased by 24 per cent, state grants dropped by 47.8 per cent: a loss that has likely played a significant role in curtailing Trinity's ability to provide its planned services to students and staff.
"The College does not need a revolution but a re-affirmation of core purpose and direction."
For this sector of the strategy, the specific vision laid out was that of providing increased leadership while also remaining aware of the needs of a transforming society. Regarding actions, TCD officially aimed to create the Innovation Alliance, build a Trinity Academic Medical Centre, and promote Dublin as a capital city renowned for its culture as well as its academic and innovative capability.
The TCD/UCD Innovation Alliance
Aiming to be a joint collaboration of two major institutes of higher education, the TCD/UCD Alliance had the official intention of creating a "smart economy" that would allow interactions between the two universities and wider government groups. The proposed International Enterprise Development Hub – intended as a partnership between government agencies, business organisations, and the venture capital community – has not yet been launched. According to the Provost's 2014 Strategy for Innovation and Entrepreneurship, the Hub will feature in the new Business School, due to be opened in 2017.
The Alliance has successfully launched the Innovation Academy, a space for PhD students to work together creatively and innovatively and earn a Postgraduate Certificate in Innovation and Entrepreneurship which is jointly awarded by TCD, UCD, and Queen's University, Belfast.
A Trinity Academic Medical Centre
The AMC intended to foster excellence in medical education and training, and deliver top-tier medical research. The plan acknowledges the significant overhaul required in order to implement the centre – not just at a university level, but also in terms of overall improvement of academic medicine models – and called the risk level of the venture "considerable". In 2014, the Trinity Academic Gastroenterology Group resurrected this project, collaborating with AMNCH, St. James' Hospital, and TCD to launch the development of an academic research centre that will promote world-class research in the gastroenterology domain.
Dublin as a City of Learning and Culture
It's nearly impossible to measure the impact of Trinity's initiatives on the growth of the city's subjective reputation. Trinity intended to play a major role in the Dublin: European City of Science 2012 initiative, and the event was by all accounts successful, hosting five Nobel laureates and 600,000 attendees. A number of high-profile events were held in the Science Gallery over the course of the year-long event. Additionally, Trinity has allied with RCSI over the previous two years to host Discover Research Dublin in concordance with European Researchers' Night. Up to 5000 people were forecast to attend in 2014.
Education
"Our vision for 2014 is of a university providing further leadership in education while being fully responsive to the changing needs of society."
The 2009 plan emphasised Trinity's intention to ensure excellent teaching standards and maintain the repute of Trinity degrees. Broadly, the plan hoped to increase student numbers by improving access and introducing new courses. Specifically, they hoped to increase total student numbers by 15 per cent. In 2007/08 (figures are unavailable for 2008/09) there were 15,716 registered students and this figure rose to 16,646 in 2012/13, an increase of only 5.9 per cent. However, this is still an improvement on the 1.3 per cent growth over the 2003-2009 years.
Courses and Student Body Composition
A substantial reconfiguration of Trinity's educational manifesto was proposed, aiming to prioritise departments that have a particular relevance in Ireland's social and economic landscape. Work is currently going ahead on the School of Business, a structure that will cost 70 million and intends to improve the College's innovative and entrepreneurial resources, while also driving job creation across campus and in Dublin city centre.
Very specifically, the college intended to raise the student body to 18,000. Although 2014/15 academic enrollment figures are not yet available, it is highly probable that this was not achieved.
Quality Assurance and Improvement
Student evaluation of their modules was due to be made compulsory however, as of May 2013, this had not occurred in even one College department. Additionally, the plan set out a comprehensive review structure that intended to pilot reviews by alumni and allow staff to participate in university lecturer teaching courses, as well as launching an improved student administration system. Although it appears that pilot reviewing and staff teaching courses have not yet been implemented (this could not be concretely verified by The University Times), the new student administration service took the form of the Academic Registry, established in July 2013 to provide students with a streamlined and integrated service. In support of major student activities, it deals with topics including undergraduate and postgraduate admissions, lecture timetables, study abroad, examinations, research degrees, fees, and more student-specific domains.
Learning Technologies
Hoping to improve staff implementation of learning technologies in their teaching and research the plan cited a number of training programmes to increase computer literacy. Information Systems Services (ISS) fills this function, responsible for planning and supporting College's computer services. They provide online and in-person IT Training, and have substantial resources available to Trinity's staff.
Further Educational Actions
The plan also laid out a number of other highly-specific aims, that The University Times will cover briefly below. Many of these are subjective criteria that cannot be polarised as a success or failure due to a lack of cohesive data. For example, TCD aimed to develop the breadth, depth, quality and uniqueness of its courses – criteria difficult to evaluate in a dispassionate review, as opinions on the effectiveness of this endeavour naturally vary. They also intended to provide more small-group teaching space, increasing the number of collaborative programmes with other universities, modularising graduate courses, sponsoring more PhD studentships, and enhancing the international reputation of a TCD PhD. The success of these programmes is a judgement for each individual to make.
TCD also wished to raise international student numbers, a goal that the Provost has been very vocal about. In 2013, 8.7 per cent of students were from EU countries aside from Ireland, which is only a 1.7 percentage point increase from 2008. In 2013, 4.3 per cent of students were from North or Central America, an increase of 1.3 percentage points from 2008, and 5 per cent were from other international locations, an increase of two percentage points.
Knowledge Generation and Transfer
"Our vision for 2014 is for a College where the excitement of scholarship and scientific discovery will be further embedded in the Trinity culture"
Alongside a research matrix depicting specific school and departmental research avenues, the 2009-14 strategy focused heavily on designing a research-centric "Sustainable Society", while also attracting world-class talent and having an impact at a global level. TCD aimed to place significant emphasis on training new academic staff, which was accomplished through the pilot Early Career Mentoring Initiative implemented in 2012. Funding of three million euro was obtained in 2009 in order to hire twenty new academic staff per year in 2010 and 2011– it is unclear whether this was achieved. However, overall numbers of academic staff have declined in the past five years: 828 academic staff were employed in 2008, versus 785 in 2013, a five per cent decrease. Perhaps justifying this, the numbers of research staff have increased by 22 per cent, from 536 to 655.
TCD also wanted to explore new avenues of quality research, particularly those pertinent on a global scale. It seems this has been relatively successful, as Trinity ranks number one in Ireland, 61st in the world in QS World Rankings, 46th in terms of International Faculty, and 42nd globally based on research performance. Trinity also features in the top 1 per cent of research institutions in 18 fields, an improvement of 150 per cent between 2004 and 2013, according to Reuters' Essential Science Indicators. In September 2012, TCD also launched its Global Relations Strategy, intended to amalgamate Trinity's various international strategies and allow it to become a place of "global consequence".
Consistent with this, Trinity researchers have been active through the Trinity International Development Initiative, which has encouraged research in Africa and Asia. Almost 300 study abroad, exchange, and mobility options are available for students and staff, overseas offices in China, India, and North America, and over 95,000 alumni from 130 countries.
Student Experience
"By 2014 the experience Trinity offers students through clubs and societies will be further enhanced with a new student centre. Student services will be student-centred, flexible, and well-coordinated. We will have found further innovative ways to promote student engagement in clubs, societies, and volunteering."
Opening a student centre was a major cornerstone of the plan. However, this was rejected by students in a 2011 referendum due to concerns about cost. Emphasis was placed upon the value of student services and their continued cultivation, with the plan calling them a "mainstay in the [student] experience". However, funding allocations to capitated bodies are to be cut by 10 per cent over two years, following an announcement in December 2013. This will reduce by €60,000 the budget of Dublin University Central Athletic Club (DUCAC), the Central Societies Committee (CSC), the Trinity College Students Union (TCDSU), the Graduate Students Union (GSU) and Trinity Publications.
Intentions to improve student health and psychological services have been successful, following the improvement of the Student Counselling Service. The Student2Student service has also expanded to include all incoming first years and the Student Learning Development community has launched a variety of workshops regarding essay writing, exam support, and academic advice.
The strategy also included the goal of increasing numbers for student exchange. At present, 26 non-EU college-wide exchange universities accept students, with many more Erasmus opportunities also available. The Erasmus grant provides students with considerable aid towards their exchange. Although no grant exists for non-EU opportunities, the Provost has approved a €1000 travel bursary for students going to Asia from 2014/15.
Many other student-centric aims are, again, only subjectively accessible. For example, the maximisation of learning opportunities outside the classroom, increased learning support and the easing of new students into the College community are goals that are difficult to assess by virtue of statistics or new programmes. That said, the cuts to student services and the difficult economic climate have likely hindered their implementation.
Engagement with Society
"Our vision for 2014 is for a College where activities under the banner of Engagement with Society are seen as core elements of our mission. They will play a leading role in developing Dublin as an exciting and rewarding place to live and work—a city of culture and ideas, the vibrant capital of an open society."
In its engagement with society, the 2009 plan aimed to improve access to Trinity through the Trinity Access Programme, offering University Access Courses and the Higher Education Access Route. This has continued to allow non-traditional students to enrol in otherwise out-of-reach programmes.
Trinity also hoped to increase leadership in public debate. This has been, to an extent, achieved through the recent public-access history course, which is freely available and boasts 10,000 enrolled students. Various other actions included emphasising civic engagement, improving involvement of alumni, raising awareness of sustainability on campus, and catalysing new scientific initiatives in the city. Some of these – the Science Gallery, for example – have been more successful than others.
2014 onwards
By all accounts, the 2009-14 plan did transform TCD into a more involved and streamlined institution, providing plenty of the programmes and initiatives it said it would. However, many of the more subjective elements of the plan are difficult to assess, and so its success or failure depends largely on an individual perspective of what constitutes a fruitful strategy. Additionally, some aspects – research, for example – were far stronger than others, something that the 2014-2019 plan vitally needs to address.
---
Photo by Sergey Alifanov for The University Times