Jack Leahy | News Editor
A reformed undergraduate curriculum and the continued diversification of income sources are among the high-level objectives of the 2014-19 College strategic plan, The University Times can reveal. The plan is due to be revealed this afternoon by the Provost at an event with the Taoiseach.
The plan also asserts that College will "maintain, but not grow, its proportionate share of student enrollments", putting an end to speculation that the College would seek to reduce student numbers and move towards a privatised admissions model.
ADVERTISEMENT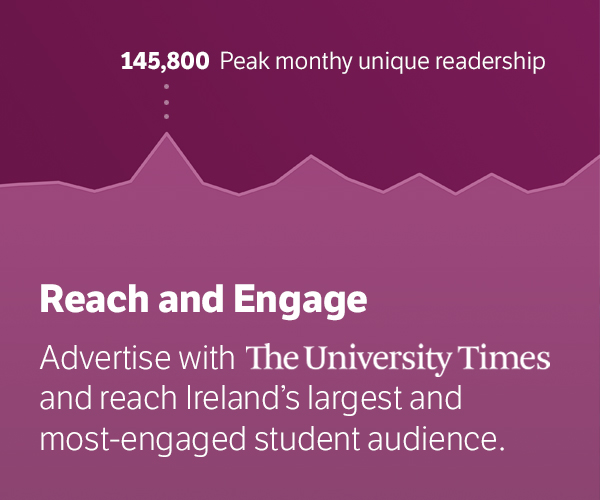 More Strategic Plan Coverage
The 83-page document seen by The University Times details the strategic priorities of a number of key areas in College, from research and funding to student life and diversification. It is the first such document of its kind to be produced during the provostship of Dr Patrick Prendergast and will be launched by Taoiseach Enda Kenny at a ceremony on Wednesday.
On the subject of income, the document anticipates a further decrease in exchequer funding of between 9 and 25 per cent. Accordingly, the financial strategy which underpins the new strategic plan considers cost reduction and sufficiency in addition to increased globalisation, commercialisation, philanthropic donations, and online education courses.
With regards to curriculum, a number of extensive reforms are proposed. Skills of critical thinking, problem-recognition, problem-solving, adaptability, and effective communication are to be embedded into disciplinary and multi-disciplinary programmes, while under the 'Trinity Education' policy document students will soon be required to undertake an independent research project in their final years.
The document also promises a closer working relationship with industry, but stops short of committing to replicate popular integrated internship programmes available in DCU and UCD.
Other priorities include the cultivation of entrepreneurial skills, reformed assessment models, and the renewal of a commitment to a "research-inspired curriculum".
The commercial element of the plan details the proposed development of a "Trinity Visitor Experience" which would focus on maximising the revenue drawn from the College's various literary and historical collections.
The College also intends to develop its access and diversification policies, with the objective of increasing the representation of minority groups by 7 per cent to an overall 30 per cent of the student body. This objective extends to the existing global relations strategy, which is to focus on attracting non-EU students.
---
Photo by Lisa Nally for The University Times