Barry Kearney | Contributing Writer
After only eighteen games of the English Championship season, one in five Championship clubs have sacked their manager. The Championship currently has a higher turnover of mangers than any other division in all of England, Scotland, Wales and Northern Ireland. It is in this league that Neil Lennon has chosen to take up a position as head coach at Bolton Wanderers. It could be argued that Lennon has made a shrewd decision in taking this position, despite the club having been bottom of the table in a league that appears to be so fire-happy when it comes to managers.
Arsène Wenger is currently the longest serving manager in English football, having served eighteen years in charge of Arsenal F.C. To put that into context, since Wenger was appointed manager of Arsenal, each of the other ninety five clubs in England's top four divisions have sacked an average of eight managers. In April 2014 Wenger spoke to the press on the issue of the current 'Sacking Culture' that seems to be endemic in British football since the turn of the century.
ADVERTISEMENT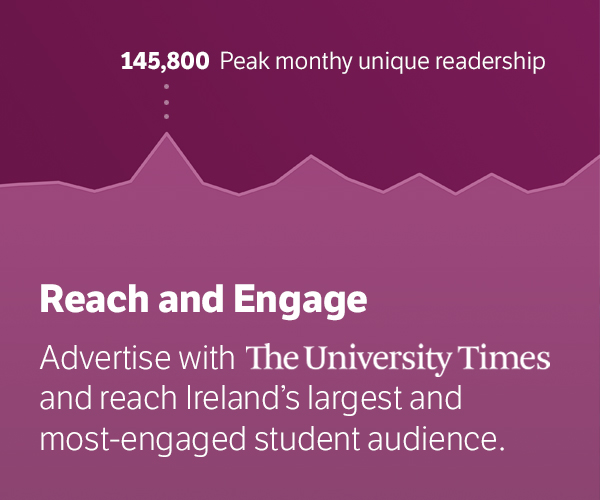 Wenger was not confident that these trends would change any time soon, however, he noted the importance of the role that the chairman has to play; "The solution is that the clubs internally will need to be much stronger than before, to resist the immediate pressure.
"
The enthusiasm and loyalty that Bolton Chairman, Phil Gartside, has shown to previous managers may have been a key factor behind Neil Lennon's decision to take the job at the club. Gartside has been the chairman of Bolton F.C. since 1999, the same year in which Sam Allardyce became the club's manager. Despite Allardyce failing to lead Bolton to promotion as favourites in the 1999/2000 season, Gartside gave "Big Sam" the time to build his side. After promotion the following season, Bolton survived two precarious seasons in the Premier League, sixteenth and seventeenth respectively, before Allarydce led Bolton to some of their most successful seasons in England's top division. Gary Megson followed Allardyce with an uninspiring spell, initially given a two-and-a-half year deal the head coach saw out his final six months on gardening leave. His successor Owen Coyle would resign after seeing his side relegated from the Premier league, before Dougie Freedman endured two years of mediocrity in the Championship. It would seem fair to suggest that Phil Gartside has been quite patient with the men he has entrusted with running Bolton's first team, giving each Manager sufficient time to attempt to build a team and turn around the club's fortunes.
It is in this context that Neil Lennon accepted a three-and-a-half year deal at Bolton. The former Celtic Manager is highly decorated as both a player and a manager. During his time as a player, Lennon played in both the Championship and the Premier league with Leicester City, twice winning the League Cup. Martin O'Neil would subsequently bring Lennon to Celtic for £5.65M, a period of his career that would see Lennon win 5 Premier League trophies, an array of Cup medals and finish runners up in the Uefa Cup final against Jose Mourinho's Porto in 2003. Lennon would become club captain before seeing out his contract at Parkhead.
As coach of Celtic, his only previous position as a first team head coach, he led his team to three Premier League trophies, three Scottish Cups, two League Cups and into the last 16 of the Champions League. Lennon inherited a strong team, but arguably not one that was out-performing itself in European football. Lennon was responsible for building a side made up of players that were scouted from regions across the world, signed for low transfer sums and then sold on to make the club a profit. Forster, Hooper and Wanyama are examples of transfer signings that Neil Lennon made, that went on to have successful careers at Celtic and down South in the Premier League.
Lennon's time at Celtic was one filled with honours, awards and titles, however, his experience of the Old Firm and the politics of Scottish football would test the very limits of his patience and integrity. Lennon, a long time sufferer of depression, dealt with his illness in a professional and discreet manner. This was achieved despite the numerous attacks with which he was subjected to by paramilitary groups posting bullets through his mail box, death threats being sent to his family and Lennon himself being assaulted both on the streets of Glasgow and by a member of the crowd at a match in Edinburgh. The decision by Lennon to take six months out of football before taking his opportunity at Bolton would seem to be a personal and also a professional move. Due to his experience as a manager and as a player it would be rational to assume that opportunities will have come and gone for Lennon over the course of the past six months, such as the reportedly lucrative offer from a club in Saudi Arabia. Several positions have opened up in the Championship so far this season, however Bolton would seem to be best suited to Lennon's vision of where he wants his career to go.
Since Lennon was appointed manager, Bolton have won four out of their six league games, climbing from bottom of the table to within ten points of a play-off place. Lennon's immediate effect has been noted by the media and also celebrated by the players at the club who are experiencing a revival of their own. Matt Mills, a central defender at Bolton, told the press "I don't think I've ever come across a more inspirational person in terms of being a winner ." This initial impact that Lennon has made will come as no surprise to fans who have followed his career. However, to emulate the success he had at Celtic, in terms of building his own side, Lennon will need to be given time. Time is a precious commodity in British football, however it would seem that Gartside and Lennon share a similar ideology when it comes to the development of a football club, and that neither man is looking at his watch just yet.