Jane Fallon Griffin | Deputy Magazine Editor
The last few years has seen the arrival of a multitude of Irish sport's women on the international scene. Not that we didn't always have prominent sports women in this country, Sonia O Sullivan was doing us proud years before anyone even heard of Katie Taylor, but the last few years have seen women of Ireland compete and succeed internationally on a broader scale than ever before.
The Olympic games have long given Irish female sports stars a platform to exhibit their talents. In 1921 the addition of females to the once entirely male games saw the growth of Irish sport as well as a steady increase in funds being allocated to women's involvement. International media recognition in 1921 brought the idea of female sport to the next generation of female athletes and from there the rightful position of the female form in sport has emerged.
ADVERTISEMENT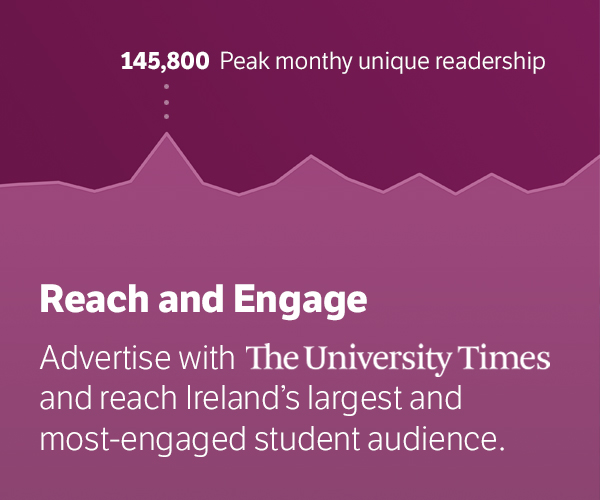 The Irish women's rugby team exploded onto the scene in 2013 when they won the Grand Slam and perhaps more importantly for some beat England. Since then they have continued gaining support especially during their world cup bid last summer where the entire country appeared to rally behind them. The IRFU are aiming to make the occasion of a female rugby player as less of a rarity and provincial reps often visit girl's school teaching tag rugby. Closer to home Trinity boasts both a male and female rugby squads with the college being ahead of the curve having introduced the women's section in 1996.
Another recent point in history was the arrival of female boxing onto the Olympic world stage. Katie Taylor has become a household name in Ireland. This success is reassuring especially after the odd movement in the advent of the introduction of women's Olympic boxing where discussions actually had to be held to decide on whether or not female boxers need wear skirts. Trinity too is a good news story with the college boasting a strong female boxing contingent that competes and trains as hard as their equally strong male counterpart.
While men are stereotypically the sexist ones when it comes to sport, which is certainly not true of all men, sometimes this can in fact be said for some women as well. I asked some friends what they perceived to be a girlie sport. The answer? "Hockey". I had feared as much. A few years ago a friend said she was dating a hockey player and someone did asked "is he not gay?" The idea that your choice of sport determines your sexuality is a ludicrous one. Similarly, the idea that all members of one sexuality make up the body of a particular sport is also ridiculous.
Furthermore the Irish men's team, fondly known as the green machine, is a force to be reckoned with. In a country where it is not a massively popular sport among men they are ranked 15th in the world alongside the Irish women's squad also ranked at fifteenth. During my time on the pitch I've seen a variety of things dislocated, eyelids slit open and ambulances called so to use the term girlie is not only sexist but evidentially rather inaccurate. Once more Trinity is an excellent place to be for sport for both males and females both gender hockey squads exist here also and field numerous teams in both sexes.
Sports marketing can be insulting. I don't think any of us involved in female sport or just female full stop, failed to be insulted a few years ago when hunky dory's advertising camping for the world cup involved women playing rugby but without the strength of dignity in the game but rather as sexualized manikins. Other similar images include pictures of women just about covering themselves with a jersey far from pride or a sporting sense. I actually had the displeasure of sitting facing one of such an image in an average sort of restaurant in Italy during the summer and it did not exactly make for pleasant viewing when the topic of conversation turned to sport. Seeing cheerleaders at a recent Leister game was a bizarre experience. While cheerleading in the states continues to be more gender balanced the Irish version was not. A group composed of entirely female cheerleaders took to the field during half of the game and while I don't object to the idea of dancers at all it seemed unfair that this mixed sex audience were seeing both sexes on the pitch entirely separated and filling two very different roles. Everyone has their right to an opinion on these images but does it not make anyone else uncomfortable in the manner in which females are portrayed through the male section of the very sporting association they themselves also participate in as athletes?
Perhaps the argument to be made comes down to convenience. There seems to be little difference between men and women in athletics and tennis in terms of spectatorship. Interestingly these events tend to happen around the same time in the same stadiums and it would seem that athletic and tennis fans place less emphasis on the gender of their sporting hero. People will go to a mix of events played by a mix of sexes. The problem with the viewer ratings for women in sports such as football and rugby is low interest as a result of the vast majority of analysis and screen time being given to the men's team. I personally love rugby, I love how it's exciting and goes from slow calculated passes to fast paced tries in a matter of seconds. Why is it that I watch men's rugby and not women's? Well the simple fact is that it's so well publicized. The Irishmen's rugby team seems to advertise everything from dairy products to family cars and appear in society and popular culture. If I turn on the TV to watch rugby chances are its going to be a male game and I will continue to watch it because society gives it so much coverage and is easy for me to access. I know the player's strengths, their weaknesses, and their goals. If women's rugby came on or if I got the chance to see them more get to know their names read as much about them in the paper with the same level of game analysis then id be happy to do so. All it requires is access to the normality that is women in sport in a professional or semi professional sense.
I'm pleased to report that with the level of media coverage for the women's rugby world cup during the summer, I found myself inside stretched out on the floor of my Spanish host family's apartment during the hottest part of the day engrossed in the game I was streaming live. I watched the Irish women's team with just as must interest as the men's, but maybe with just that little bit more pride.