Kate Kiely | Contributing Writer
The first TES talk of the New Year kicked off in style with a charming character from Castlebar, Niall McGarry. The hugely successful Irish media entrepreneur and founder of Joe.ie & Her.ie in a similar vein to previous TES 'talkers'/speakers spoke eagerly about entrepreneurship in Ireland, marketing and, the recent launches of both JoeSports.ie and HerFamily.ie. The event was chaired in a Q&A type fashion by Storyful journalist Donnie O'Sullivan.
It's good to learn from your mistakes. However, according to Warren Buffet, "it's better to learn from someone else's mistakes". The TES talks strive to make this realisation easier to attain for students and, with that in mind Niall McGarry highlighted a number of key things from his own experience that he thinks would be useful for students to improve on, by way of advice. College is a big learning curve from learning to fend for yourself or feed yourself; you need to get to grips with standing on your own two feet. Gaining that self-assurance all contributes to who you are and who you will be as an entrepreneur.
ADVERTISEMENT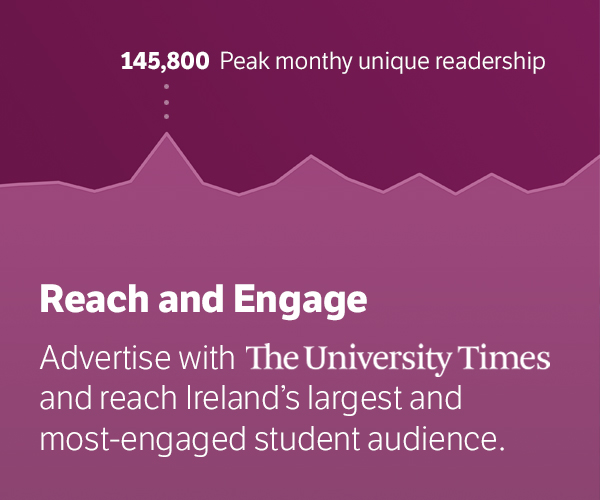 McGarry stressed the importance of being a good communicator and the ability to sell yourself or your idea as vitally important for a career as an entrepreneur. In terms of students graduating and seeking employment he considered that relevant experience and a decent cover letter goes much further than grades alone. 'Make me excited to meet you' he exhorted. In a similar fashion to previous TES speakers, McGarry agreed that getting involved in a start-up company is invaluable. Considering that the average age of entrepreneurs is 39 it is a little naive to think you will just start out as an entrepreneur. Give yourself the opportunity to gain insights into understanding of how a business works so that you can build on this skills base.
Having always possessed an entrepreneurial flair Niall took us on a journey through his exploits from the ambitious 12 year old pumpkin seller to the savvy business man he is today. Niall originally created Joe.ie in 2010, providing an online outlet for Irish males with an interest in areas such as sport, tech, entertainment, motors and fashion. He spotted the huge opportunity for digitally native media brands to take over from stumping traditional media brands. Joe.ie currently receives over 2.1 million unique visitors a month and Her.ie is on 1.8 million. Now his sights are set on expanding into the UK.
The appeal of the TES talks I find lies in the honesty and realism of their speakers. It's refreshing for those with a genuine interest in entrepreneurship to gain practical insights to the challenges that lifestyle choice presents. However we are assured that the rewards make it all worthwhile.