Paul Glynn and Edmund Heaphy
Just one exam is scheduled in Trinity on the date of the marriage equality referendum, following "mindful" consideration from the College's Exams Office, and a push from the College Board and TCDSU to make it as easy as possible for students to vote.
Efforts across the country have seen DCU this week decide not to hold examinations on May 22nd, the date of the referendum, while DIT Students' Union last night passed a motion to advocate their college to not hold exams on the date.
ADVERTISEMENT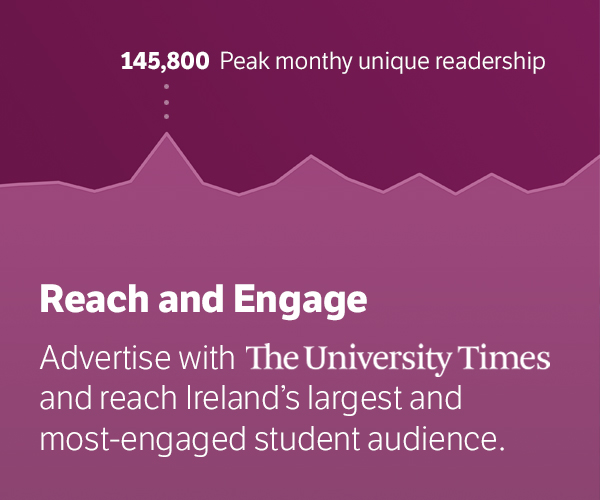 In an email to Domhnall McGlacken-Byrne, the President of Trinity College Dublin Students' Union (TCDSU), the Senior Lecturer, Gillian Martin, said that it was a "significant achievement" that the exams office was able to manage the process such that as many students, invigilators and staff will be able to vote on May 22nd. She noted that there was not a 100 per cent guarantee on scheduling until the exams timetable has been finalised, but that she hoped no changes would be made.
McGlacken-Byrne has said that now, "the problems with respect to May 22nd isn't that students will be busy doing exams", but rather that they "could all be done with their exams and may have packed up and left Dublin", saying that the union has to engage in "a concerted effort to actively encourage students to stay in Dublin for the date of the referendum." The union is considering a wide variety of events, including an ents night, to do so.
Last night, a DITSU Student Council session voted in favour of lobbying DIT authorities acting to make provisions for students wishing to vote in the referendum in their home constituency that day. The vote was passed unanimously.
Fiachrá Duffy, President of DITSU, told The University Times that "DIT Students Union are proud supporters of marriage equality and as of last night we now have the voice of the students behind our lobby on DIT". He added: "Students are the most likely to vote yes but the least likely to vote so we need to make sure there are no obstacles between students and the polling booth on May 22nd and we hope DIT will get behind the effort".
During the four-week annual exam period in Trinity, more than 1,500 exams have to be scheduled. McGlacken-Byrne, in light of DCU's decision, noted to the Senior Lecturer that a similar move in Trinity would represent a "powerful and hugely positive endorsement of the importance of voting, particularly in a referendum such as this". The exam scheduled on May 22nd involves less than ten students.
At its last meeting, the College Board, while removing statements in support of advocating for a yes vote to match their established neutral position, approved a statement from the College's Equality Committee that encouraged eligible members of the College community to ensure they are registered to vote and to exercise their right to do so.
---
Photo by Edmund Heaphy for The University Times