Aisling Curtis | Senior Staff Writer
The classic college stereotype is of parties and drinking and all-night essay sprints, not the humdrum responsibility of a part-time job. And yet, for many of us, this responsibility has been reality for some part of our university lives, funding those lush lifestyles we're alleged to have.
Denigrated as feckless students, many of us quietly step up to the plate: running food, selling clothes, pulling pints, taking on repetitive work that we then fit around college and social lives. For some, a job is vital to pay fees and cut-throat accommodation costs. For others, it's a handy boost of cash, taking the pressure off family, allowing for a few exotic European jaunts. Whatever the reason, most of us have clocked hours and juggled jobs, learning skills that we doubt will ever pay off.
ADVERTISEMENT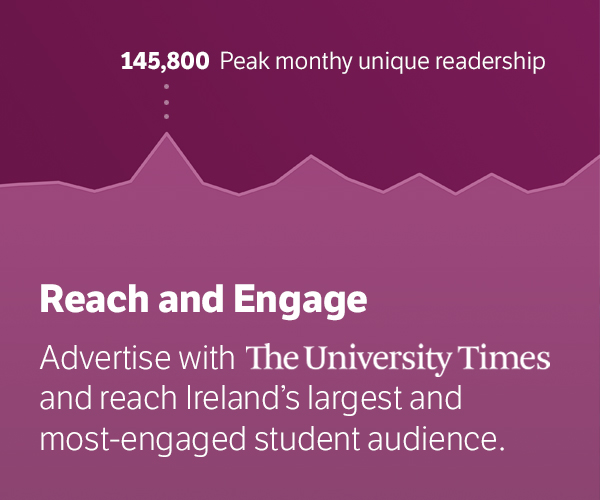 At last count I've had five official jobs in three countries, covering administration, retail, waitressing, usually in conjunction with college, often resulting in hectic juggling because I like to take on a million things at once. But these jobs have paid off in more than cold hard cash. Alongside the obvious freedom of a regular and substantial paycheck, a part-time job teaches you more than the mildly useful skills of carrying trays and folding jeans.
For starters, these jobs are diverse. They employ a rainbow of personalities and nationalities, people with disparate backgrounds and ambitions larger than kneading dough or selling shoes. Trinity can be a bubble in a larger Irish fish-pond. Many of us are not exposed to people from different countries or with wildly varied life experiences and expectancies, unless we meet them in the context of work.
It's through a menial job that you access the different strata of society that you may not otherwise traverse. Pastry chefs who were once Wall Street traders, Irish lawyers turned Parisian bar owners, dancers and actors and singers hoping to get their big break in NYC: all of these people provide a wealth of perspectives that are as fascinating and idiosyncratic as any psychology class I could take.
And it's not all the good people either: a menial job teaches you to deal with the cranky managers, the lazy colleagues, the customers who treat you like the dirt on their shoe. Although unpleasant at the time, these skills are transferable.
Even though I'd advocate for working at some stage in your student career, this can't be at the expense of your mental or physical health and the time you invest in your course. Some people can't juggle college and a part-time job, not least because of some courses' hours and some students' commuting distances, as well as many other valid reasons. Although implementing the kind of ball-and-chain grants that shackle US students is an unpleasant notion, we nevertheless need to have better facilities that more people can avail of. SUSI is good to an extent but does exclude students who may need the help, and so we must place other safety nets in place.
But as much as I would have liked to not work so much over the last three years of college, my course hours allowed it, and so it was the best route for me. And though I miss many nights out and parties and trips, and spend unreasonable time folding napkins and walking aimlessly around shop floors pretending I've got something to do, my experiences have given me a wealth of knowledge to draw from – knowledge more diverse and intriguing than you usually get from university classes or talking with friends. The tolerance and patience I've learned will be invaluable, and the capacity for rapidly adopting a new skillset will transfer easily, useful for whatever professional context I find myself in.
Plus, I can pull a proper pint, and there's something very satisfying about that.