Edmund Heaphy | Deputy Editor
Provost Patrick Prendergast has announced the election of 67 Scholars, 11 Fellows, and two Honorary Fellows on the steps of the Public Theatre, as part of one of Trinity's longest-established traditions.
The honorary fellowships were awarded to Professor Yvonne Galligan of Queen's University Belfast and to Leo Goodstadt, CBE. The number of scholars elected this year is a marked decrease from previous years. Ninety-nine scholars were elected last year, for instance.
ADVERTISEMENT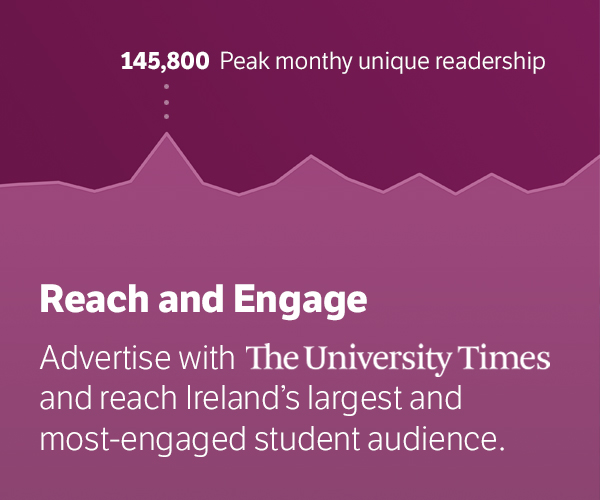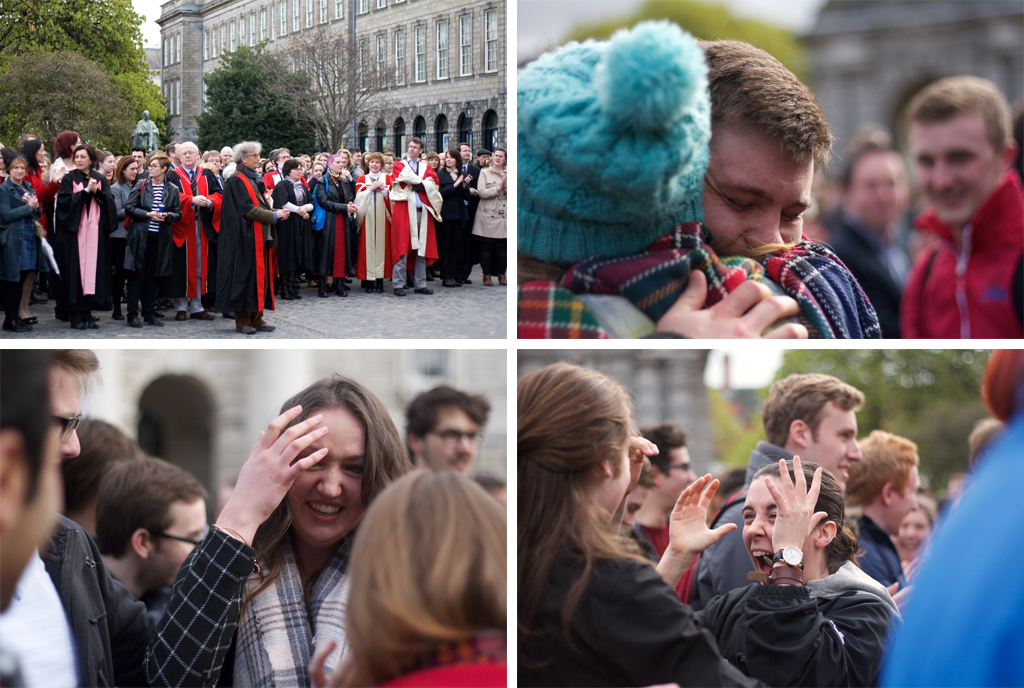 Simon Smith, elected as a Medicinal Chemistry scholar (top right); Shauna Warren, Pharmacy scholar (bottom left); and Crystal Percival, Radiation Therapy scholar
Edmund Heaphy for The University Times
To be elected to the scholarship, second year students sit exams in the week before the beginning of Hilary Term, and must achieve a mark of 70 per cent or higher. To be elected to the Fellowship, professors must have a strong academic research publication record, and must also show evidence of significant contribution to both the academic life of the college and to teaching.
Prof Yvonne Galligan is a Founding Director of the Centre for Advancement of Women in Politics (CAWP), and is closely associated with Trinity through her involvement in the Athena SWAN programme implemented by the College that aims to advance women's careers in science, technology, engineering, mathematics and medicine (STEMM) employment in higher education and research.
Leo Goodstadt, CBE, described by Trinity as a "distinguished academic" with a "background in economics, banking and policy-making in Hong Kong", has a long-standing association with the College through the School of Business and the development of the Trinity Centre for Asian Studies.
Today, Trinity Monday, marks the beginning of Trinity Week, the college's annual celebration of college life. The Faculty of Engineering, Mathematics and Science has been tasked with the organisation of events for the week. This years theme is Light.
---
Photo by Edmund Heaphy for The University Times