The University Times has won a prestigious international award for the quality of its broadsheet layout and design.
The award, Overall Best Design for a Newspaper in the "College News Design" competition, was judged at the Society for News Design's (SND) 37th annual conference, held in Washington DC, and awarded to Edmund Heaphy, the Deputy Editor and Design Director of The University Times.
In the award citation, the three judges lauded the newspaper's design, saying it was "the most clean and clear of all the other entries". The judging panel consisted of Dan Zedek, Design Director and Assistant Managing Editor of the Boston Globe, SND President and Hearst Corporation Presentation Editor, Lee Steele, and Marianne Seregi, the Art Director of The Washington Post Magazine.
ADVERTISEMENT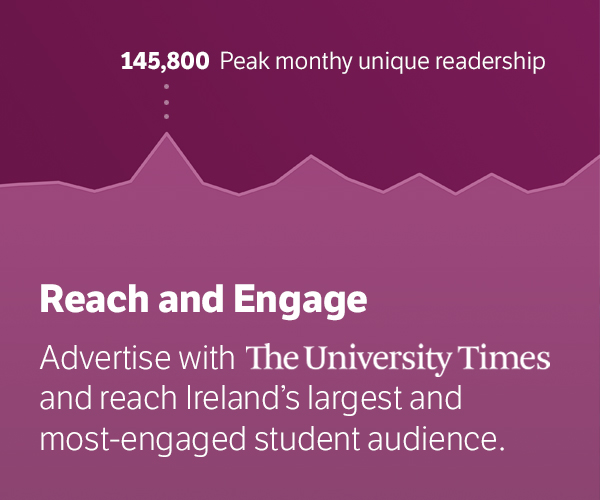 In winning the award, The University Times fought off illustrious competition. Second-placed The Daily Orange, of Syracuse University, is 112 years old and features prominently in the list of past prize recipients, while the third-placed Vanderbilt Hustler, of Vanderbilt University, also commands a number of full-time staff.
In 2014, Heaphy redesigned The University Times broadsheet and supplement for the first time since the newspaper was founded in 2009. Recently, he was elected to the position of Editor of The University Times, and currently serves as Acting Editor.
The College News Design competition, organised by the society's student affiliate at the Missouri School of Journalism, takes place as part of the seminal international newspaper and digital journalism design conference. Attendees heard last night from American blogger Ezra Klein and Vox designer Yuri Viktor, whose keynote speech focused on the importance of audience engagement in the era of digital journalism. The conference has also heard from senior editors from the New York Times, and the Creative Director of the Guardian.