Tánaiste Joan Burton this evening stated that "the student movement can just be incredibly proud of what you have helped to achieve", in reference to the role students played in the marriage equality referendum.
The comments were made at an event organised by the Union of Students in Ireland (USI) intended to celebrate the student contribution to the referendum and their own "make grá the law" campaign. The Tánaiste congratulated those present in the room, exclaiming "you made grá the law".
The event was attended by the Directors of Yes Equality as well as representatives of LGBT organisations such as BeLonG To Youth Services, LGBT Noise and Transgender Equality Network Ireland. Senator Katherine Zappone and her wife, Ann Louise Gilligan, were also in attendance and were presented with a cake at the end of the event.
ADVERTISEMENT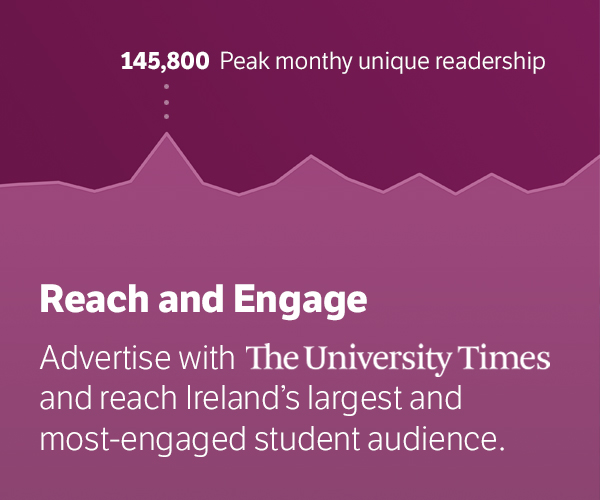 Speaking at the event, Minister of State for Equality, New Communities, Culture and National Drugs Strategy, Aodhán O'Ríordáin, stated that the voter registration drive organised by USI was integral to the campaign. He asserted: "I fundamentally believe that if it wasn't for what USI did from the beginning with the registration campaign, I don't think we would have had a public consciousness of the importance of getting registered to vote, the realisation that this referendum was coming, and the importance of it". He urged the student movement to "never underestimate what you have" in response to the sight of young people queuing outside of local authorities to register to vote. Commenting on the result of the referendum, he stated: "We got our republic back, and USI are hugely to be thanked for doing that".
Both ministers highlighted the work left to be done to achieve equality, with O'Ríordáin reasserting his commitment to amending the Employment Equality Act, which currently allows religious-run schools and hospitals to discriminate against LGBT staff in order to maintain their ethos.
President of USI, Laura Harmon, after receiving praise for her work in the run up to the referendum, asserted that "this campaign was a campaign that was lead by students on the ground, by students' unions and by LGBT societies". She thanked students for their contributions, stating "I've never been more proud to be a student representative, and I've never been more proud to be an Irish citizen. It was an absolutely momentous day".
The importance of young people to the yes vote was hailed from the start of the campaign. In response, student groups held voter registration campaigns to ensure the traditionally underrepresented youth vote would be maximised. Student unions and LGBT societies in USI-affiliated institutions registered more than 27,000 students, with Trinity College Dublin Students' Union registering roughly 3,500 students in both campus and Trinity Hall. Another 10,000 voter registration forms were distributed by USI, and non-affiliated colleges added to this total, with UCD registering roughly 5,000 more.
Irish Independent columnist Colette Browne has said that the supplementary list in the Dublin South East constituency had a 98 per cent yes vote, a result widely attributed to the number of students voting in the area. Ruairí McKieran, writing in the Huffington Post, stated: "Young people have been heroes in this". The National Youth Council of Ireland has released a statement praising "a new generation of voters" who made "a decisive difference in a historic referendum."
On Monday, BeLonG To Youth Services, the national organisation for LGBT youth, and USI held a press conference about young people's role in securing a victory in the referendum. Founding Director of BeLonG To, Michael Barron, stated: "Ireland has never before witnessed this level of youth engagement, voter registration and turnout at the polls… this referendum represented a moment when they could indicate the kind of fair and decent modern Ireland they wanted for this and for future generations".