Paul Glynn | Senior Staff Writer
Thomas Molloy, the Group Business Editor at Independent News & Media, is poised to become Trinity's new Director of Public Affairs and Communications, The University Times has learned.
While the College does not typically make announcements about appointments before they are approved by the College Board, several sources both inside and outside the College have indicated that Molloy's appointment is widely expected to be confirmed at Wednesday's Board meeting.
ADVERTISEMENT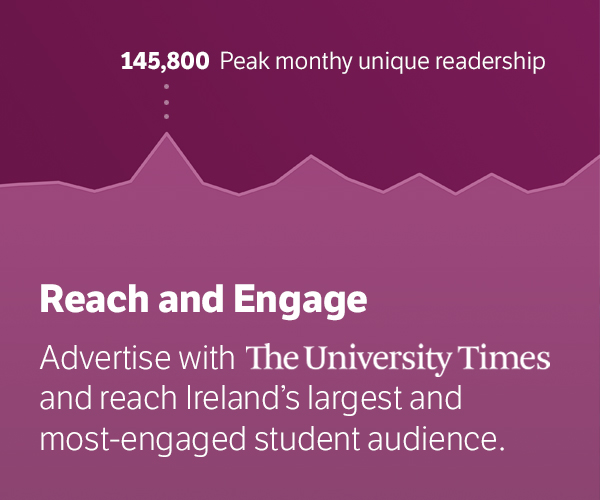 A source in Independent News & Media told The University Times that staff at the group have been informed of Molloy's plans to leave his post there for the position, which he will likely take up at the end of August.
A person with knowledge of the salary up for approval by Board has said that his salary will be set at €130,320. The position was advertised with a salary range of between €78,000 and €136,000, in accordance with the Senior Administrative 1/2 Salary Scale and current government pay policy.
As the current Group Business Editor at Independent News & Media Group, Molloy is responsible for business coverage at the Irish Independent, the Sunday Independent, Independent.ie and the Herald. Previously, he has worked as the Editor of the Kilkenny People and as a correspondent in Washington DC and London for Deutsche Press Agentur. Molloy is a former student of Trinity, having graduated with a BA in History in 1991.
Subject to the Board's approval and announcement, Molloy will be the first person to officially hold this position. According to the job specification produced by College, the Director of Public Affairs and Communications role is "a newly re-structured role", and will involve working as Trinity's "senior public affairs and communications strategist". The Director will also be tasked with developing and leading "a coordinated and proactive communications programme to support the College's strategic objectives as set out in the recently published five-year strategic plan".
Although advertised as a new position, the role takes on several of the responsibilities of the similar former position of the College Director of Communications and Marketing, previously held by Bernard Mallee. Mallee held the position until late last year, and was best known for spearheading the controversial rebranding of Trinity, known as the Identity Initiative.
In an email statement responding to a request for comment from The University Times, John Coman, the College Secretary, stated: "The appointment of the new Director of Public Affairs and Communications will be considered by the Board on June 24th". Declining to comment on the details of the appointment or a question about the proposed salary, he said that the College would not be commenting on any candidates until the recruitment process was complete.
Mr Molloy declined to comment on his expected appointment.
---
Edmund Heaphy contributed reporting to this piece.