Edmund Heaphy | Deputy Editor
Clodagh Cogley, a fourth-year psychology student, is "doing really well", according to a post by her brother Daragh Cogley on Facebook, thanking her friend Jack Halpin – also critically injured – for breaking her fall.
In a post just over an hour ago, he said: "She had an operation on her spine, knee and shoulder injuries over night and is awake, somehow upbeat and doing really well", remarking that he couldn't believe how "lucky" she and the other survivors were.
ADVERTISEMENT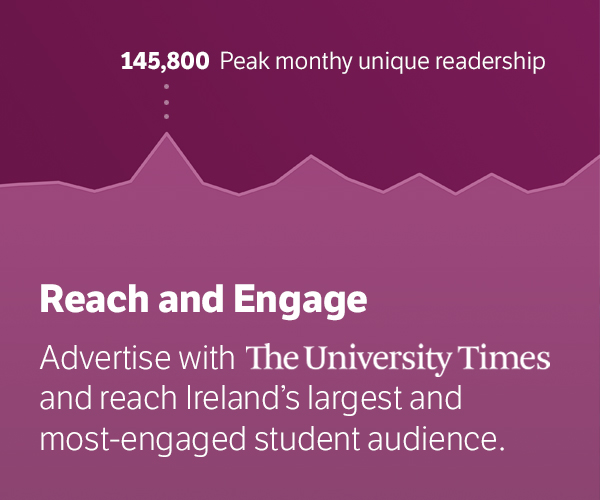 He went on to say his "thoughts and prayers" were with "all those still in intensive care", the deceased, and the families of the bereaved students.
This morning, Clodagh Cogley's father, Niall Cogley, spoke to the Irish Mirror, saying that it was "a miracle that she's alive", and said that he had been speaking to her on the phone. He said the incident, which took the lives of six Irish students yesterday, was "an absolute tragedy for all the families involved".
In a short statement to The University Times this morning, Ian Mooney, Welfare Officer of Trinity College Dublin Students' Union, said: "We'll do whatever we can to support Clodagh and those close to her, as well as any student who has been affected by this, directly or indirectly. Right now we are all mourning and need to do what we can to take care of each other in this awful time."
In a statement, the Dean of Students, Kevin O'Kelly, said that the College had made contact with her family, "offering any support that we might be able to provide, both here and in the US", and said that they hoped she made a "speedy recovery".
The six students were named last night as Ashley Donohoe, who was 22, and Olivia Burke, Eoghan Culligan, Niccolai Schuster, Lorcan Miller and Eimear Walsh, who were all 21. O'Kelly said that Trinity was "deeply saddened by the tragic loss of the six Irish students and those injured in Berkeley", offering their "deepest condolences to all the students' families."
Aside from Clodagh Cogley, the injured students were named this morning by the Irish Independent as Hannah Waters, Niall Murray, Sean Fahey, Jack Halpin, Conor Flynn and Aoife Beary, all aged between 20 and 22. Jennifer Coats, a spokesperson for Berkeley police, said that the survivors' injuries are "very serious and potentially life-threatening".
Several of the deceased were students in UCD. Speaking last night, UCD President, Andrew Deeks, said: "We cannot comprehend the desperate shock and grief they are feeling and we are heartbroken at their suffering and loss", saying it was "heart-breaking to imagine such a tragedy would strike these wonderful students when their lives are opening up to discover the world". UCD has made support services available to students in San Francisco, and in Dublin, and a book of condolences will be opened on its website. In his statement, O'Kelly also said that Trinity was reaching out to colleagues in Berkeley to arrange counselling for affected students in the area.
Speaking in the Dáil yesterday, Taoiseach Enda Kenny said he was "shocked and saddened to hear of the balcony collapse in Berkeley, California", and said that it was "truly terrible to have such a serious and sad incident take place at the beginning of a summer of adventure and opportunity."
The event occurred during a 21st birthday celebration. While all 13 students involved were originally reported to be on the balcony when it collapsed, there has been some reports that police are investigating a line of enquiry which would suggest that some of those involved were actually attempting to help those on the balcony as it gave way.
The President of the Union of Students in Ireland, Laura Harmon, described the event as a "terrible tragedy" that has "sent shockwaves around the Irish student community, where it can only be regarded as a catastrophic loss."
The College Press Officer, Caoimhe Ní Lochlainn, said that Trinity's flag will fly at half mast tomorrow, in respect of those who died. The flag is currently flying at half mast for the death of Professor John Vincent McLoughlin, a Fellow who died last week.
---
Sinéad Loftus contributed reporting from Berkeley, while Sinéad Baker contributed reporting from Dublin.
Students affected by this tragedy can contact TCDSU Welfare Officer, Ian Mooney, on 086 159 5178. Students are also advised to contact the Student Counselling Service (01 896 1407) or the College Health Centre (01 896 1591).
Those concerned about friends of family members are being encouraged to phone an emergency line set up by the Department of Foreign Affairs, on 01 418 0200.