Paul Glynn | News Editor
New research conducted by psychologists in Trinity has shown that a significant number of Irish teenagers today are unable to identify the main signs of depression or suicidal thoughts in others.
According to the research, only half of the research participants could correctly identify signs of depression, and only 10 per cent could identify signs of suicidal thoughts, in a series of hypothetical case studies. The study also found that participants were largely unable to identify the most appropriate treatment for peers suffering from depression, and a third of participants chose to rely solely on their peer group for supporting an affected friend.
ADVERTISEMENT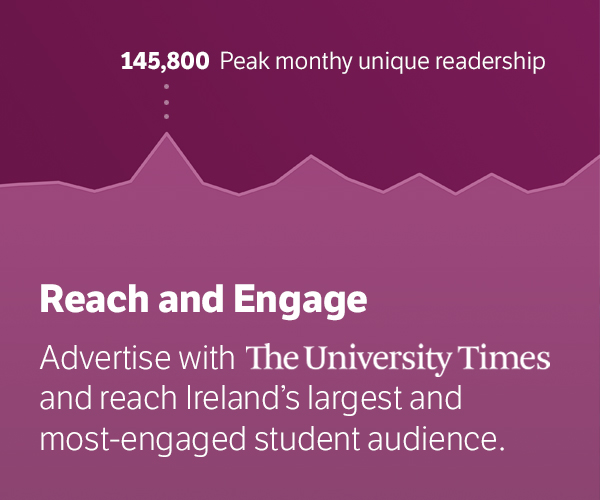 187 adolescents between the ages of 15 and 19 participated in the study, the findings of which concluded that young people are more likely to seek support for depression in their peer or friend group, rather than among professionals or adults. The study also found that girls were more able to name ways of supporting friends with depression or suicide ideation than boys.
Sadhbh Byrne, a postgraduate student at Trinity and one of the research study's conductors, expressed strong concerns at the results of the study and their implications for the state of Irish attitudes towards mental health in the future.
"While the majority of adolescents in our study showed great concern for a friend experiencing distress, their specific knowledge of the characteristics of mental disorders and potential suicidality was lacking", said Byrne, adding that "the identification of depression is considered an important component of mental health literacy, and is critical in helping an individual to access appropriate help".
Commenting on the issue of Ireland's current situation with regards to depression in young people, Byrne said that "we know from previous research that approximately 20% of young Irish people show symptoms of mental health problems, of which depression is the most concerning, given the strong link with suicide. Ireland has the fourth-highest rate of suicide in Europe among 15 to 24-year-olds. Our research points to the need to educate young people about the need to seek adult help for a friend experiencing emotional distress."
Suffering from depression, anxiety, distress, etc. can be hard-hitting on young adults, they have a lot of pressure put on them from society and themselves, which can eventually take its toll. This is why seeking help should be a number one priority and identifying factors needs to be taught to students so they can be aware in others and themselves. Over the years new treatments and medicines have been brought forward, one that has stood out extremely is medical marijuana, this has seriously taken over the stress relief industry and been a lot of people's go-to when curbing their issues. People who are curious can browse Pure Relief oils, edibles, powders, etc. on sites like purerelief.com and see how they can combine this with therapy to help battle what they are dealing with.
Dr. Lorraine Swords and Dr. Elizabeth Nixon of Trinity's School of Psychology and Children's Research Centre also contributed to the study, entitled "Mental Health Literacy and Help-Giving Responses in Irish Adolescents". The study is published in the July edition of the Journal of Adolescent Research.