Around 75 per cent of over 300 Trinity respondents in the National Student Drug Survey said they had used illegal drugs, while 5 per cent said they had purchased illegal drugs on the dark web, The University Times has learned.
On average, respondents to the survey indicated that they spent €72 a month on illegal drugs. Despite this, over 80 per cent of respondents said they were not concerned about the impact that drugs were having on their lives. This led Lynn Ruane, President of Trinity College Dublin Students' Union (TCDSU), to suggest that students, who the study indicates are only likely to begin using in their first year of college, have not "begun to associate with the health, social and long-term implications of their drug use because they're very much in the moment, they're enjoying drugs, and it's all very new to them."
Speaking to The University Times today, Ruane said: "How can you know the impact of drugs if all you've done is have fun?"
ADVERTISEMENT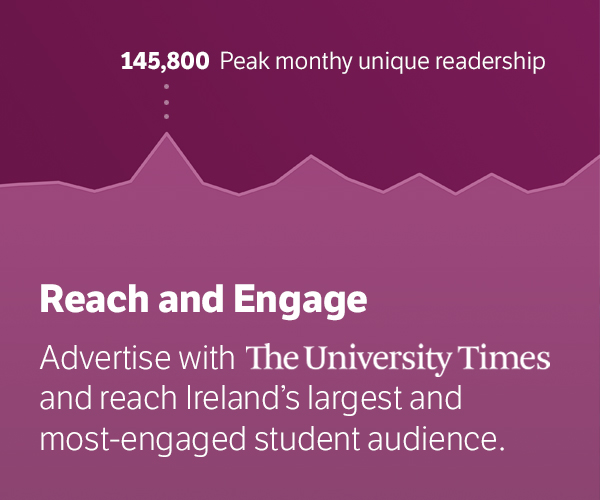 Responding to a question from The University Times, Tim Bingham, the co-ordinator of the anonymous online survey, said that the figures only represented the proportion of the cohort of students from Trinity who actually responded to the survey, rather than being a representative sample. However, he said that he felt proportional findings like in this survey would tend to match larger-scale studies, especially considering that the survey had a balanced number of respondents from each year in Trinity.
Online surveys, however, are known for attracting respondents who are more engaged on a certain issue – known as selection bias, meaning that the results of this survey may be artificially high.
More than 20 per cent of respondents said they used prescription medication that was not prescribed to them "to get high, to help with pain, help with sleep or alter their mood", while a further 35 per cent used medication prescribed to them for the same reasons. 10 per cent of respondents were currently being prescribed anti-depressants, and around 8 per cent were on anti-anxiety medication.
Over 60 per cent of respondents said they used drugs with friends or during a party, while more than 15 per cent said they used drugs during "normal daily activities, working and studying". 20 per cent used drugs alone.
Aside from the 5 per cent who purchased drugs on the dark web, more than half got drugs from a friend, and 15 per cent from a dealer. 25 per cent of respondents were able to obtain drugs in less than two hours, while a similar amount could obtain them within 2–4 hours.
Cannabis was by far the most popular substance used by the respondents, followed by MDMA powder and pills, ecstasy, ketamine and cocaine. The survey also looked at alcohol use, with around 30 per cent saying that they had six or more drinks in one sitting at least once a week.
While the overall findings of the National Student Drug Survey, which received responses from over 2,700 students across 25 of Ireland's third-level institutions, have not been released yet, the findings relating to Trinity students who responded to the survey were presented to Trinity College Dublin Students' Union (TCDSU) yesterday. The Dean of Students, Prof Kevin O'Kelly, was present for the results.
Some results of the survey were released to the Irish Examiner in June. Nationally, about half of the 2,701 respondents indicated that they had recently smoked cannabis, and a third had taken ecstasy. The survey was conducted within all of Ireland's 26 counties, and was supported by several colleges and student unions, including TCDSU. The survey bills itself as the first survey "of its kind".
In Trinity, more than 40 per cent of male respondents were concerned about their own drug use – double the figure for females, just over 20 per cent of whom had concern. Less than 20 per cent had ever disclosed their concerns to someone else, however.
Ruane, who before attending Trinity had fifteen years' experience working in addiction services and the homeless sector, highlighted the difficulties that drug users may face once leaving college: "You can choose not to go to a lecture on a Monday morning. You can't really choose not to go to work."
"They're not seeing how you're meant to take that carefree, fun, drug lifestyle that they've built up in college and then go off and work in a professional career and still be able to do that."
She went on: "Although we're not seeing chaotic drug use in terms of induced psychosis, people ending up overdosing or killing themselves because of drugs in College, it's like we think we have no part to play in the drug culture that's created as soon as a person leaves College."