Gavin Kostick's new play for Rise Productions, At The Ford, opened on Thursday night in The New Theatre as part of the Dublin Theatre Festival. It concerns two brothers who have, for reasons never fully explicated, decided to resolve their differences with a three-day melee in their family home in Portmarnock. Their dispute centres on their deceased father's business, which is indebted to assorted nebulous European entities. The cause of their bankruptcy is vague and the consequences of not complying with their creditors even more so. Words like "creditor," "debt deal" and "contract" abound meaninglessly in an attempt, perhaps, to avoid details but results in dialogue being annoyingly non-specific.
Kostick's brothers lack almost any believable human qualities. Ian Toner plays Ferdia, the younger, more progressive, Euro-centric brother. In a familiar piece of metaphor, his older brother, Cullen, played by Aonghus Óg McAnally, is staunchly opposed to relinquishing his autonomy to foreign bodies. Both characters speak as if they were reading from an essay on contemporary Irish identity, and while this is not uninteresting, it does very little to make the characters likeable, or even comprehensible. The few attempts to inject depth into Cullen and Ferdia, such as Ferdia's affair or their parents' fall from grace, feel shoehorned in and fall flat when they are, infrequently, mentioned.
Kostick occasionally exhibits a wonderful poetic flair, particularly during a passage about a trip to Glendalough (which is marred somewhat for a poorly placed Irish air at its end). It does, however, require the attention of the listener to appreciate its nuances, something which is difficult when accompanied by graphic violence. The choreographed fighting, although exciting, distracts somewhat from the words being spoken.
ADVERTISEMENT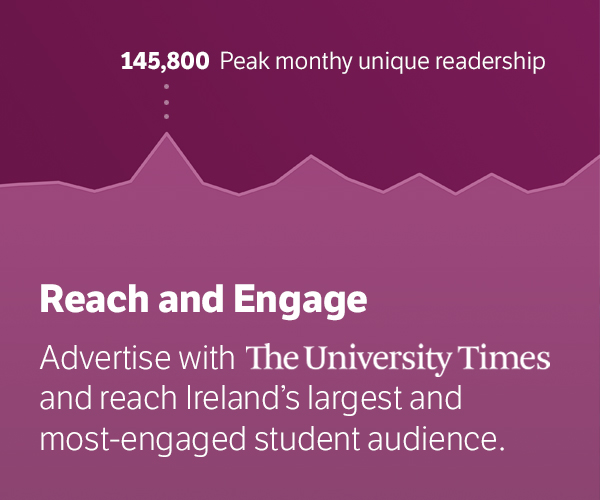 The piece improves slightly in the second act with the arrival of Rachel O'Byrne, who plays Morgana. Reminiscent of Keira Knightley in her oddly pronounced vowels, one could forget that Cullen was in the second act at all. This is not through any fault of McAnally's but due to a lack of anything original for his character to say. Although O'Byrne manages admirably in trying to create a cohesive character (Morgana veers wildly between capricious Celtic Tiger Cub and sensible businesswoman), the scene still climaxes in a preposterously campy moment involving books and Brahm's Requiem.
Unfortunately, the design elements of the show do little to compensate for the dramaturgical holes. Although the brothers have been fighting for three days, the clothes they wear bear no signs of wear or stain apart from the blood applied to them. The interior of the house looks similarly fresh, and while this may be a comment on a soulless post-IKEA home, it is unconvincing as a place where people have lived.
At The Ford is an unfortunate end to Kostick's Dynasty and Destiny trilogy which just escapes dullness by the strength of its performers.
---
At The Ford runs until October 3rd in The New Theatre as part of Dublin Theatre Festival.