There is no doubt that Bank of Ireland on College Green is an impressive and beautiful structure, especially when it's lit up and filled with Ireland's most fashion forward patrons. The gates opened at 7, and you instantly knew a solid night was planned. From the bar, sponsored by 37 Dawson St, to the endless supply of hangover-curing coconut water available, the only thing to top this was Canon's presence, reminding attendees to have fun and loosen up for an albeit brief photoshoot upon arriving. We quickly made our way through Raspberry Absolut and talked about what the future of Irish Design looked like, not knowing how impressed we would be.
The only thing more stunning than the set-up itself was the talent on display in front of the judges. Presented by the dynamic fashion duo that is Sonya Lennon and Brendan Courtney, The Young Designer of the Year competition was an absolute success. The competition, which opened earlier this year, had dwindled down to a final 12 contestants. As their pieces went down the runway it was clear choosing a winner would be no easy feat. The judges in charge of this tough task included the Irish Independent's fashion editor, Bairbre Power; renowned fashion photographer, Barry McCall; TV3 Xpose producer Debbie O'Donnell; Aisling Kilduff, Owner of the Design Centre; Deirdre Devaney, Ladies Fashion Director at Arnotts and Caroline Hanratty, Head of Personal and Private Shopping at Brown Thomas.
It was difficult to see the wearability of some of the designs, which were beautiful but too avant garde to make commercial sense. These works of art – striking as they may have been – did not fare well in this competition where viability is as important as artistic merit.
ADVERTISEMENT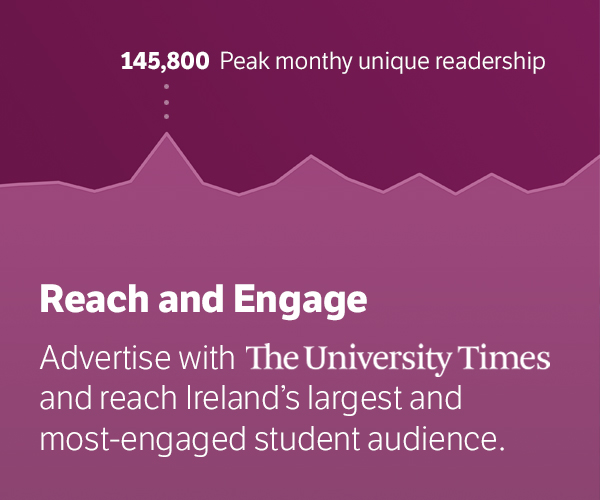 Katie Donoghue from Griffith College perfectly drew the line between art and practicality. With cream pleated culottes and a shearling crop top adorned with leather straps her design was almost certainly a crowd pleaser, and would not look out of place in the window of Brown Thomas.
While the judges deliberated, we were treated to yet another fashion show celebrating established Irish Fashion Design. The usual suspects were present – JW Anderson, Natalie B Coleman and Orla Kiely. But my horizons were widened by the Dunnes Stores Carolyn Donnelly Edit. One wouldn't usually think of Dunnes Stores as a place to go to for show-stopping coats, but this show proved my misconceptions wrong. Another delightful surprise was the appearance of Francis Campelli Mackintosh coats. The one truly show-stopping piece was a pair of gold sequined trousers by Catriona Hanley. At first they were mistaken for a skirt, but the interesting take on evening wear quickly captivated the crowd's sense for the whimsical.
Cityjet then treated the audience to a walkthrough of their past airhostess and pilot designs. From Pan Am to minimalist work-wear, the evolution of their uniforms showed exactly how fashion does impact most of our daily lives as well as all of the considerations that go into a uniform. They announced a new competition as a sponsor of The Dublin Fashion Festival. This year they are looking for someone to design the new airhostess outfits. The competition will be posted on Cityjet's website on Monday, and could be the start of a lucrative design career.
The night had to end, but first we had to find out who won the Canon Young Fashion Photographer of the Year. There were five finalists, none of which had submitted photos taken on a smartphone, the Canon representative wryfully joked. Lisa Griffin won the chance of a lifetime, to shoot at London Fashion Week.