With the launch of the Dublin Theatre Festival programme, we plummet into the busiest time of the year for Irish theatre – festival time. This year's programme contains 28 productions, and that's not including the "Festival Plus" events. From international productions to dance pieces and children's performances, the festival has something for everyone: a diverse schedule for a diverse audience. However, Irish work remains a dominant presence. Enda Walsh, Conor McPherson and Brian Friel all feature in this year's programme with large scale productions in both the Gaiety and the O'Reilly theatre.
McPherson's The Night Alive is this year's headlining show, and began its run in the Gaiety on September 24th. Following successful productions in both London and New York, the play makes its Irish debut in co-production with the Lyric Theatre Belfast. The play focuses on some of Dublin's more dodgy characters as they strive to find something purposeful in their curtailed lives. The production features some familiar names, such as Adrian Dunbar, Frank Grimes, Ian Lloyd-Anderson, Kate Stanley Brennan and Love/Hate's own, Laurence Kinlan. Directed by Conor McPherson and designed by Alyson Cummins, this production supports an underlining theme in this year's festival – culture and authenticity.
Another production that echoes similar values is Enda Walsh's The Last Hotel. Produced by Landmark Productions in collaboration with Composer Donnacha Dennehy and Crash Ensemble, Walsh creates a world of opera that tells the story of death, duty and guilt in a hotel in Dublin. Following its success in the Edinburgh International Festival, this highly anticipated production is guaranteed to offer an intense and exciting night of theatre.
ADVERTISEMENT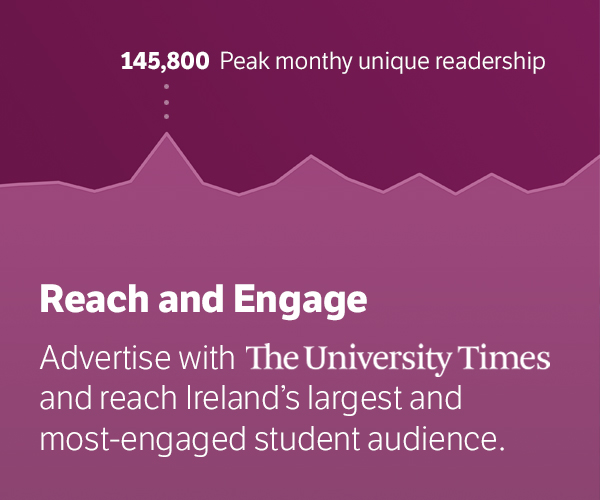 Dancing at Lughnasa, another Irish production to take the Gaiety stage, runs from the sixth to the eleventh of October. Winner of multiple awards, Dancing at Lughnasa is considered to be one of the greatest Irish plays. With a fantastic cast, such as Catherine Cusack, Declan Conlon and Mary Murray, this performance is not one to be missed. Award-winning Director Annabelle Comyn takes this old tale, and brings it back to life for the 25th anniversary of the play's premiere in Dublin.
In the brochure, the festival's artistic director, Willie White, states: "The Theatre that I am interested in is always evolving and responding to its economic and cultural environment". This type of active theatre is definitely evident in this year's programme with Rough Magic's The Train and THEATREclub's The Game. These productions are not only contemporary in substance but also both politically progressive in content. The Game is a new work that explores the subculture of prostitution. This is an interactive performance that takes its audience into the tabooed underworld that exists in our society. This production coincides with the argument regarding the decriminalisation of prostitution that is taking place in Ireland at the moment. Rough Magic's musical is also politically charged as it takes us back to Ireland in the 70s, when the church and state lived in harmony. Its focus is on the infamous contraceptive train that women would take to the North, where contraception was legal. Although a part of history, themes and debates around female sexuality are ever present in today's society.
Although the festival is "conceived with a local audience in mind", international work has a strong standing in this year's programme. This year features two French plays, Cloture de l'amour by Pascal Rambert and Corps Diplomatique by Halory Goerger. Cloture de l'amour, which premiered at d'Avignon festival in 2011, won the French Drama Critics Association award for best new play. It tells the story of two lovers in the final stages of their relationship. The show, which demonstrates powerful writing, is performed in French with English subtitles. Corps Diplomatique, which is also performed in French, depicts a whimsical fantasy representative of humanity. These plays are representative of a much larger international strand, one that will be right a home here in our storytelling capital.
The festival gives way to both new work and old classics. Some of this year's beloved classics include Miller's A View from the Bridge, Chekhov's The Cherry Orchard and a new version of Oedipus by Wayne Jordan. There is also new, experimental work from Obie Award-winning Dead Centre with Chekhov's First Play and a twisted depiction of an old fable with Theatre Lovett's The True Story of Hansel and Gretel. The list of events goes on, with many more performances, a family-oriented schedule and the "Festival Plus" shows, interviews, works in development and an array of talks.
In his closing brief in this year's programme, White says, "One of the pleasures of theatre, as well as one of its challenges, is that, as a collective art form, it takes many people acting together to make it happen". Dublin Theatre Festival is made by the people, for the people, and its 58th year is already on course to be its biggest yet.
---
Tickets can be purchased online or at the box office on 44 East Essex Street, Temple Bar. More information can be found on the website and on the Dublin Theatre Festival Facebook page.