His experience, in many ways, is similar to that of other newly entered Trinity College students, but in other ways, is remarkably unique. Joe Davitt is deputy sports editor for the Herald and an alumnus of both Trinity College Dublin – and is the former Editor of The University Record, a precursor to The University Times. In conversation with Joe, two things about his first year sprung to the fore. Firstly, the need to embrace your time in college and secondly, the need to balance this time of discovery with the vital academic work needed to pass the year. The mixture of social and academic is a difficult one to get right, he says, but reaps rewards when you figure it out.
Joe studied History and French in his first year of Trinity. History proved tedious and whilst he was more interested in French, he found it more difficult. After first year, he then switched to single-honours history and, for him, third and fourth year were when the subject got interesting. Nevertheless, he remembers his first week in Trinity as "intoxicating". Joe describes the "excitement of freshers', the great unknown" that presented itself to him and ended up reeling him in. Going to Trinity was something Joe had in mind for some time. Attending secondary school in Stillorgan, Joe remembers having "to battle with UCD students" on his bus journey to school. Combined with his feeling that UCD resembled "a concrete jungle", Joe made up his mind to go to Trinity, saying "with my heart set on going to town, finally going to Trinity proved a thrill".
Joe's first year was spent discovering what Dublin had to offer, in particular the Northside, both areas which proved exciting. His advice to new students would be to do the same: "Embrace the city, even if it's in ruins at the moment!" It gave him the opportunity to meet new people and it was through these people that he soon uncovered new music, something which he came to love: "I became obsessed with collecting music in my first year" he remarks. "There was no iTunes back then, so I spent first year collecting music and educating myself".
ADVERTISEMENT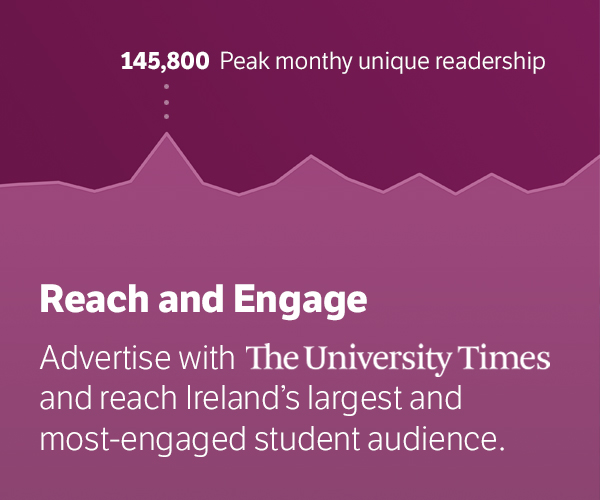 First year wasn't, however, all fun – and Joe remembers one of his biggest struggles being the balance between academic life and social life, a problem that is too common among college students, freshers or the not-so-fresh. "It was hard to knuckle down", he said, especially following the intoxication of Freshers' Week, "after the initial blast of free beer and societies". He remarks how he found it hard to study, especially after the Leaving Cert, due to thrill of starting college. His experience provides an important piece of advice for first-year students. "Keep the work rate going" he says. "Get into the idea that you're not in school anymore". He adds that your parents aren't there to tell you to work: "You have to do the course yourself". Joe is quick to point out, though, that this isn't his only piece of advice. Above all, he states: "Enjoy yourself, embrace what's there, go beyond the tables, tents and chairs and get out and discover Trinity and Dublin. If you're good at something go for it. Put yourself out there and do what you love".
As deputy sports editor with the Herald, I asked Joe how he found sport in his first year. "Sport initially wasn't great" he recalls, to my surprise. He didn't get picked for the soccer team in his first year, something which upset him at the time. Yet, he trained harder and came back more determined in his second year and made the team. Joining the club was the "best thing" he did in college, he said. It became like a family to him and they remain firm friends today, occasionally playing together, even though, he remarks, "we're pushing forty!" During his time at the club, the team won multiple titles and it opened doors for Joe to many different places, travelling with the squad to England and to China. It took him away from "the cocoon" of his class and the arts block, and allowed him to meet new people from multiple different courses. It also opened a way into journalism as he began to report on the Club's matches for the University Record. His experience, perhaps, provides an important lesson: your first year isn't everything. You have more than one year in college to do things.
As for anything that Joe wished he'd known in first year, he puts it simply: "You just have to live life. People make mistakes", and you will "blunder your way through things" but it's not the end of the world. He stresses the importance of embracing college life, that apathy leads you nowhere. In spite of stating that he "threw away" his first year, Joe has few regrets of his first year of college life, perhaps his biggest one being not going to France when he was studying French. Asked for any final pieces of advice for incoming students, Joe remarks that it's good to think about the future, and what you want to do when you finish first year and go into your third and fourth years. Joe's final piece of advice comes from Bob Dylan in his song It's alright Ma (I'm only bleeding), saying "he who is not busy living is busy dying", which he interprets as embracing your college life.
---
Neil Dee is a final-year student, and is a Contributing Writer to The University Times.