A man was found dead in the toilets of the Berkeley, Lecky, Ussher (BLU) library this afternoon, The University Times has learned. A Garda spokesperson confirmed to The University Times that a death occurred on campus at around 2pm this afternoon.
The College Press Officer, Caoimhe Ní Lochlainn, confirmed to The University Times that the man was not a current student of Trinity.
The death is not being treated as suspicious, but the Garda spokesperson confirmed that a post mortem examination is due to be carried out.
ADVERTISEMENT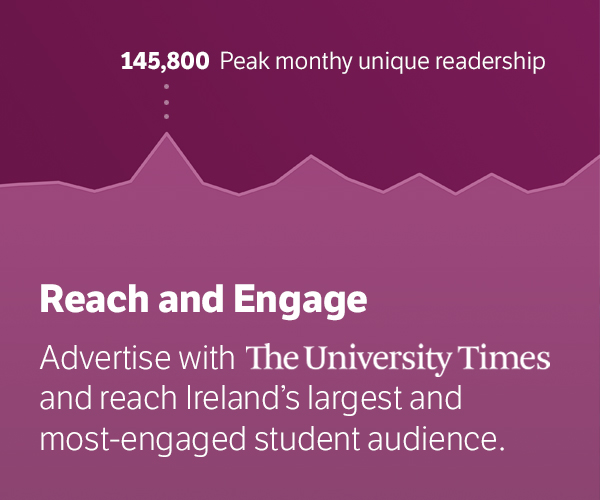 At around 1.50pm this afternoon a fire engine, two ambulances and other emergency vehicles passed through Front Square before stopping outside the Berkeley Library. Paramedics entered the building with a spinal board and a defibrillator. Most of the vehicles left soon after with library staff, paramedics and members of the Gardaí left inside.
The Berkeley, Lecky and Ussher libraries remained open for most of the afternoon, while the bathrooms and the area between the three libraries, known as the Orientation Space, were closed off.
While he was not a current student, the man had approved access to the library, Ní Lochlainn said.
She went on: "The matter is currently in the hands of the Gardaí. The College extends its sincere condolences to the family of the deceased."
The Trinity Ents Pav Friday event has been cancelled as a mark of respect, as has the Trinity Ents event with DU Dance.
---
Dominic McGrath also contributed reporting to this piece.
Those affected by this incident are advised to call the Samaritans on 116 123 (freephone), who are open 24 hours a day. Niteline, the student listening service, takes calls on 1800 793 793 from 9pm until 2.30am every night. The Student Counselling Service re-opens after the weekend at 9am on Monday. You can contact them on 01 896 1407.
The office hours of the Welfare Officer of Trinity College Dublin Students' Union, Conor Clancy, and of the Welfare Officer of the Graduate Students' Union, Gianna Hegarty, on the first and second floor of House 6, respectively, have been extended until 9pm tonight. They will also have office hours on Saturday from 11am to 2.30pm. Outside of these times, you can phone Clancy on 086 319 9145 and Hegarty on 087 172 7012 and extra hours can be arranged.