The moderatorship in Irish Studies offered by Trinity College Dublin is to be discontinued, with the last cohort of first year students to be admitted for the 2015/16 academic year.
The proposal to discontinue the course was approved at a meeting of University Council in April 2015. The proposal, originally presented to the College's Undergraduate Studies Committee, was brought to University Council in the form of an internal memorandum submitted by the Dean of Undergraduate Studies/Senior Lecturer, Dr Gillian Martin.
The memorandum, obtained by The University Times, noted that interest in the course had been "patchy, and in decline overall". According to provisional admissions data there were ten first preference applications for the course for the 2014/15 year and seven first preference applications for the 2015/16 academic year. This is compared to 28 first preferences in 2012/13. The quota for the course is 20 students.
ADVERTISEMENT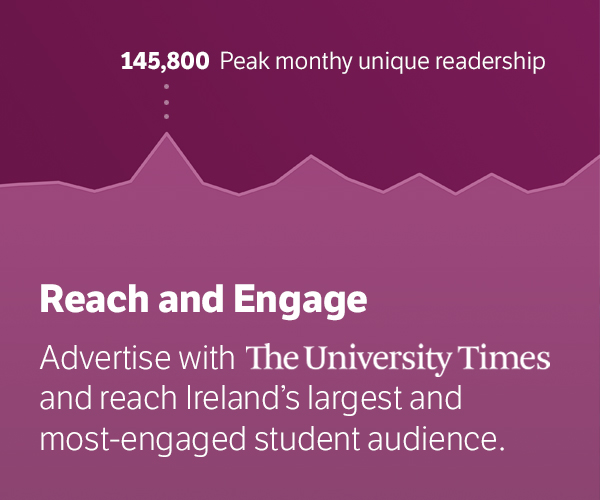 Martin also asserts that the number of students withdrawing from the course "gives cause of concern", with one of the main reasons put forward being that students "were unsure of how the degree would be perceived or where it would lead them".
The course, first founded in 2007, is a multidisciplinary course, devised by the English department, the History department and the Irish department in collaboration with the department of Geography, department of History of Art and Architecture and the School of Film, Drama and Music.
The Irish Studies website states the course "Offers a unique opportunity to study outside the traditional academic disciplines" and asserts: "No other Arts/Humanities programme in Trinity College provides you with such a diverse range of options, thus guaranteeing a rich and rewarding educational experience, which will stand you in good stead in a competitive employment market that is demanding increasing flexibility."
The proposal to discontinue the course was approved by the Dean of the Faculty of Arts, Humanities and Social Sciences, Professor Darryl Jones, and the Heads of the core Schools involved: the School of English; the School of Languages, Literature and Cultural Studies and the School of Histories and Humanities.
It is expected that the student quota for the course is now to be redistributed evenly between these core three contributing schools.
The directors of teaching and learning from the schools involved have expressed their commitment to teaching Irish Studies outside of the current programme. Modules offered as part of the Irish Studies course will continue to be provided outside of the direct course entry structure which will also allow the modules to be be presented and advertised to non-EU and visiting students.