You may remember her from last year's Ents Battle of the Bands and Trinity Ball. However, Rachael Lavelle's hauntingly beautiful vocals and deeply emotional lyrics have brought her to numerous venues across Dublin. From the Grand Social to the Ruby Sessions, her repertoire of intimate shows has built up a name for her unique brand of musical expression. Last Friday she hypnotised the crowd at the main stage at Whelan's with songs from her debut EP, Superman, in celebration of its release.
As we walk back to our table at the Bernard Shaw, we pass two posters advertising her Whelan's gig. She comments that she goes there too much, joking that they probably wish she would just leave. After learning that she does all of her own promotional work, the amount of gig posters around such an impossibly cool hang out is impressive.
Below paintings of David Hasselhoff dancing in high heels, she recounts her past experiences playing Whelan's upstairs, remarking with great excitement that it's "kinda crazy" to be releasing her debut EP on their main stage. Only one year after writing Superman's first song, "Ecstasy", the recent Trinity graduate's recording experience from start to finish seems like a whirlwind to say the least.
ADVERTISEMENT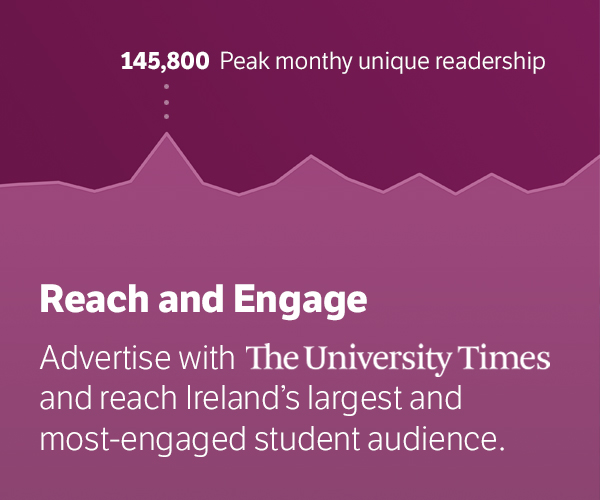 While recording in her cousin and producer's, Damian Molony's, house, she "basically moved in with him for like a week, and basically took his sister's position in the house". She describes the whole process as a "learning experience". The high-quality microphones borrowed from the Trinity Music and Media Technologies programme, in which she will be starting her Masters this autumn, allowed her to get "up-close and personal" with her own voice in a completely new way.
She credits the harmonious combination of song types and sounds to collaboration with Damian Molony and the musicians in her band (Dervla Malone on violin, Matt Rafter on cello, Franklin Mwanga on bass and Ezijke Ukponu on djembe). "The EP is a balance between a lot going on, in tracks like 'Howling' and 'Superman', and then like very stripped back things in 'Robot' and 'Ecstasy'". All of the songs profoundly comment on the trials and tribulations of human relationships without being overtly emotional. Lavelle's voice harmonises with the lyrical spirit at the heart of Superman.
In two words, she describes the sound of her EP as "dreamy soul", adding that the title arose from how the process of writing songs and making music "is almost this magical, extra-terrestrial thing". With song names such as "Robot" and "Howling", the themes of fantasy based in raw emotion and interpersonal interactions on her EP convey her interest in people and the fantastical.
Lavelle narrates her romantic musical history from singing along to Alicia Keys on her Walkman as a child to singing in the church choir to her Erasmus year in Italy reigniting her passion for songwriting. "I love writing about people, but I also I kind of idealise things, like infatuation with a person".
When asked about the lyrical content in her EP, he shyly mentions that "[she has] one song called 'Robot', and it's almost quite, dare I say it, sociological from my studies. It's kind of like about the future of communication and technology… and the fear that we won't be able to talk to each other."
Superman is now available for purchase on iTunes.