Perhaps it's the abundance of Macs visible on campus. Perhaps it's the clipped accents outside the Burke Theatre that mark the end of every BESS lecture. Perhaps it's the proportion of private school graduates within our student body. Whatever it is, there's something about Trinity that causes much of the public to see us as "elitist". In fact, in a poll conducted by Trinity in 2014, 72 per cent of Irish people polled said they regarded Trinity as "snobbish".
Of course, by their very nature third-level institutions are somewhat elitist: only a certain number of people can get in. This is positive in that Trinity strives for and can attain academic excellence, affording students the opportunity to pursue study to a high standard in the company of others who excel.
And yet the Trinity's reputation for producing and attracting entitled students precedes it. This may be due to the large proportion of students from fee-paying secondary schools, of which I am one. 35 per cent of last year's first years who entered via the Leaving Certificate were graduates of private secondary schools. Nationally, less than 10 per cent of students attend these schools. The imbalance is clear, although this can't be entirely attributed to college authorities. In a system where students compete for university places based solely on academic merit, privately-educated students are more likely to succeed. Their classes are typically smaller, meaning a better student to teacher ratio and more individual attention. Their parents are also more likely to have the means to pay for grinds on top of their daily schooling, and they have access to more extensive resources that help them in study and class.
ADVERTISEMENT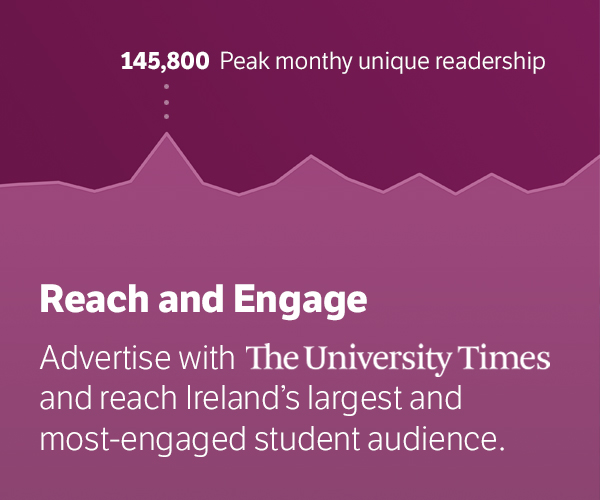 The elitist image attributed to Trinity is propagated by this two-tiered education system. If a greater proportion of Trinity comes from schools and backgrounds seen as "elite", then by extension Trinity students in general will be lumped into this distinction. And as long as entry is limited and awarded competitively, this elitism will continue.
If we accept that the university structure propagates this image, then we can turn to how it may be offset: accessibility. By making universities as open and as accessible as possible, it goes a way to making them more equal. In this respect, Trinity continues to make efforts to make college more accessible. Among these efforts is the flagship Trinity Access Programme, started in 1993, which offers places to students from backgrounds that are traditionally under-represented among the student body. This is a vital step towards building diversity in the College and increasing Trinity's accessibility, making it less threatening and a more realistic goal for a wider range of people.
In many ways Trinity is at the forefront of challenging the traditional ways in which access to third-level education is awarded. The College has undertaken a pioneering feasibility study in alternate admission in order to explore whether it might be possible to develop a new admissions system for third level. The study has been extended by another year, due to its apparent success and the interesting results that can still be derived from the study.
On a more intimate level, the College also offers guided tours to secondary schools that haven't traditionally sent many students to Trinity. This is an important step in introducing the idea of university, presenting it as an achievable reality to youngsters who otherwise might not have had the opportunity to come into contact with the College. For those who do get here, the Student Hardship Fund offers financial assistance to students in need and there is support available through the Welfare Office. This includes the Student Counselling Service, Nightline, and free GP care. All of these services make Trinity a more welcoming and approachable institution, particularly for those who are vulnerable and need extra support.
This is the key to countering our negative stereotype: making entry to the College accessible, regardless of means or background. As students, we too can play our part, perhaps by lobbying to make Trinity more equitable or by simply not having an entitled attitude. Already there are many student-led initiatives which go a long way to removing our elitist image, such as soup runs and the Vincent de Paul Christmas pantomime. Such initiatives help to integrate Trinity with the wider community, giving valuable support to people and demonstrating the value our efforts can have for more disadvantaged communities. By continuing this good work – and with the College increasingly making efforts to improve its accessibility – maybe Trinity can be considered elite only in relation to academia, and not in its attitude.