Trinity College Dublin has fallen 22 places in the annual Times Higher Education World University rankings, leaving the university placed 160th internationally.
The rankings, published tonight, see University College Dublin edge significantly closer to Trinity, rising from the 226–250 range to joint 176th place with the Netherland's Eindhoven University of Technology – just 16 places behind Trinity.
University College Cork, meanwhile, has fallen dramatically, from the 276–300 range to the 351–400 range. NUI Maynooth remains in the same range as last year, in the 351–400 range, as does NUI Galway, in the 251–300 range.
ADVERTISEMENT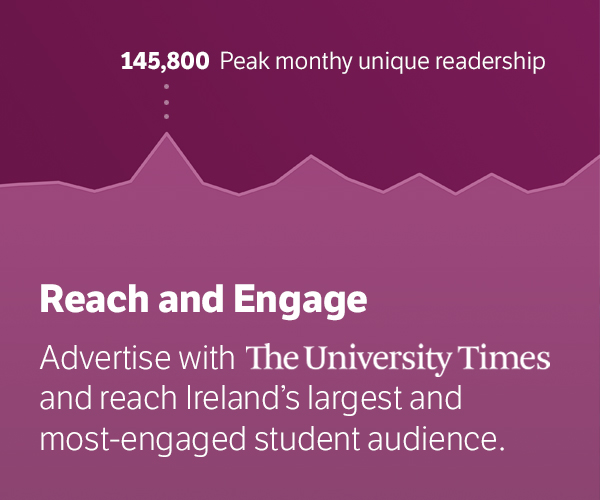 The rankings this year have expanded from the top 400 world universities to the top 800, meaning that the placement of Dublin City University (DCU), University of Limerick (UL) and Dublin Institute of Technology (DIT) can be seen for the first time. DCU comes in the 401–500 range, UL in the 501–600 range, while DIT is in the 601–800 range.
In email statements to The University Times, Phil Baty, the editor responsible for the rankings, and Prof Tom Boland, Trinity's Dean of Research, pointed to Ireland's higher education funding problem and its effect on the ranking of the country's universities.
Whilst saying that Trinity was "delighted" that it "continues to be recognised globally as Ireland's premier university", Boland noted that a world-class university "requires resourcing at internationally competitive levels", and said that "sustained investment in the university sector" was needed for Trinity to "sustain" and "increase" its world ranking.
Baty noted how Irish universities "have been squeezed by funding cuts" and said: "Ireland will have to put higher education further up its national agenda if it is to truly make its mark in this prestigious list."
California Institute of Technology tops the rankings for the fifth year running, whilst the rest of the top 10 is dominated by the Anglophone universities of the United States and the United Kingdom. ETH Zürich makes Switzerland the only other nation to break into the top 10, at 9th place. Harvard University has dropped from second place to sixth place, with Oxford University taking the second spot.
For the first year, Times Higher Educationfell seven places, to 78th, in the QS World University Rankings.