The 8×8 Festival, run by non-profit organisation SUAS, returns to Trinity this week, from Monday October 19th to Friday October 23rd, as it winds down its usual circuit through Irish universities. The festival programme this year includes an array of films, photography exhibitions, and speaking events and will finish up in Dublin City University at the end of the month.
8×8 is a festival with a focus on development. SUAS promotes education in disadvantaged communities in Ireland and in developing countries. SUAS operate societies within Ireland's five universities, running volunteer programs for students in order to provide the necessary assistance to teachers in educational programmes around the world. With the 8×8 festival, SUAS are hoping to raise awareness of development issues among students. The goal of the event is to "present students with the opportunity to explore key global issues in a way that challenges assumptions and perspectives, and inspires action for change".
On Wednesday, there will be a screening of a documentary from directors Nicole Newnham and Maren Grainger-Monsen. The Revolutionary Optimists follows 4 children from Kolkata's poorest slums on an intimate journey through their adolescence, drawing us into the world of two 11-year olds with no access to clean drinking water, a girl forced to labour inside a brick kiln, and a teenage dancer on the precipice of choosing childhood marriage to escape from her abusive family. Together, they fight seemingly insurmountable odds to build a better future for themselves and their community, challenging the notion that marginalization is written into their destiny. The screening takes place at 6:30pm in lecture theatre 2041A in Trinity's Arts Building.
ADVERTISEMENT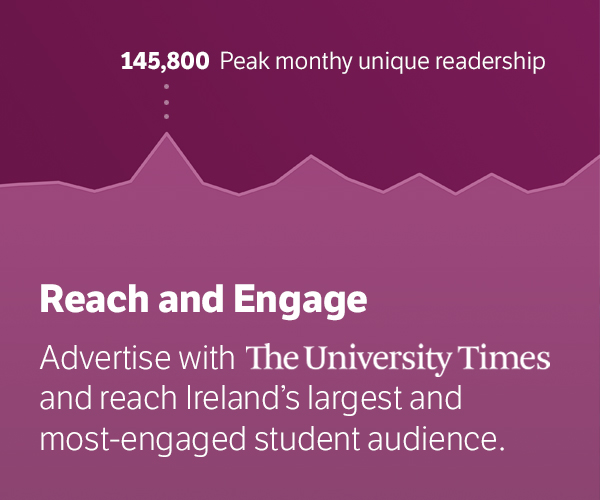 On Thursday October 22nd, SUAS team up with the Trinity Fashion Society to host a fashion show in the Ed Burke theatre, showcasing ethical clothing and a discussion on the role of ethics in the fashion industry. The fashion show will follow a screening of The True Cost at 6:30pm, a documentary which seeks to reveal the human cost behind the garment industry in developing countries around the world.
Throughout the 8×8 festival, there will be a photography exhibition that will take place every day outside the Berkeley library.