Living near Bray, I've had the pleasure of watching the once-popular seaside town go from drab to delightful in the past 5 years. Bray, not usually known for its restaurants, has had a huge revamp – most recently with the addition of Box Burger. Box Burger is run by the same people who own Ocean and Platform Pizza, and is conveniently sandwiched between the two restaurants. Writing for a Dublin city-based audience, Bray seems like a trek away but I can assure you Box Burger makes it definitely worth your time on a day off or a lazy Sunday afternoon.
I've been to Box Burger twice in the past 7 days. You could say I'm obsessed. The outside is designed like an old cinema, and the inside resembles a warehouse in a good, hipster-esque way. The music is decent, the food and drinks are fantastic, and the staff are friendly and efficient. Service is quick, and staff will tell you their favourite dishes as well as inform you about the Burger of the Week and Cocktail of the Week specials.

The Food:
ADVERTISEMENT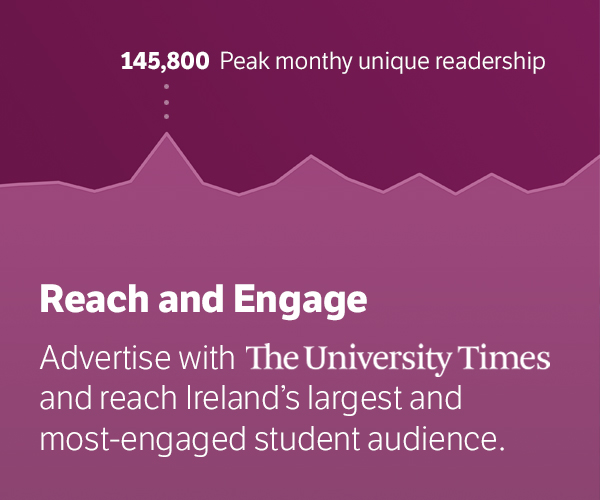 As the name suggests, the specialities are burgers. However, there is a whole host of other dishes satisfying a range of taste buds and dietary requirements – from nachos to wings, salads to tacos and rotisserie chicken. They also do a decent gluten free burger bun. The portion sizes strike that balance between so much that it would leave you ill and enough to leave you with a good-sized food baby.
As somewhat of a wing connoisseur, I'm always looking to test a restaurant's chicken wings. I started with a portion of their buffalo wings (€8). They were served with homemade blue cheese dip and celery. The portion was big, and although the wings were lacking in the sauce department, there was no problem getting extra. Tender delicious wings – an 8/10 (with the extra sauce) in my books.
For my main I chose their hamburger (€8), plain and simple. As a hamburger is as simple as you can get on the menu, I had high expectations. All burgers come with the usual toppings. I opted for onion rings (€3) as my side dish, and my plate came loaded with several thick, chunky onion rings.
The burger was amazing. It conjured memories of the well-known Dublin favourite, Bunsen. The meat was seriously juicy, a good size, and the toppings were a nice touch to the plain burger. The brioche bun was incredible. It was, simply put, the best burger I've had since my first ever trip to Bunsen. At no added cost you can swap your bun for a gluten free bun, or ditch the bread altogether and get a "naked" burger which comes with a full plate of salad. The onion rings were as good as it gets, a simple but delicious juicy onion encased in crispy, crunchy batter.
For dessert, I shared the mini donuts (€6). This is the perfect dessert for sharing. Thirteen freshly made fried mini donuts covered in a chocolate drizzle are served in a ring surrounding a small cup of vanilla ice cream for dipping. The donuts were perfectly doughy on the inside but crispy on the outside and still warm. The vanilla ice cream was a delicious accompaniment.

The Drinks:
Box Burger comes equipped with a full drinks menu, a range of spirits from vodka and gin to rum, tequila and whiskey. There are four different types of whiskey for any whiskey enthusiasts like myself, including American, standard Irish, premium Irish, and Scotch. Box Burger also has a decent wine and beer menu. The pièce de résistance of Box Burger is its array of cocktails and alcoholic milkshakes. My personal favourite is the Bourbon Shake (€7.50), which is a mix of bourbon, maple syrup, and vanilla ice cream. The other milkshakes include a White Russian Shake and a Rum Shake. All cocktails are between €7.50 and €9, but you can also get jugs of either Whiskey Punch or Elderflower Sangria for €25.

The Service:
The service in Box Burger is pleasant, and the food is cooked out in the open. The staff are welcoming, and the food comes out quickly. I would recommend booking if you plan on going on a weekend evening. The inside of the restaurant is quite dark with red lighting and candles everywhere, which creates an intimate ambiance. To end the evening on a high note, you're given a small burger jelly on the way out – a perfect end to a delicious evening.

Rating:
Food: 8/10
Service: 9/10
I would highly recommend Box Burger, well worth the trip out to Bray in my opinion! The menu is extensive with enough options to satisfy even the pickiest of palettes. I would recommend any of the burgers, chicken wings, and any of the desserts. Everything from the pulled beef nachos to the avocado salad that was served up looked delicious. Most importantly for students, the pricing is very decent, and you get a good amount of food for your money.