Labour Youth and Labour Women today launched a national repeal the eighth amendment campaign in Trinity, marking the beginning of a college campus roadshow which aims to engage with students on issues surrounding the repeal of the eighth amendment.
Over the next two weeks, Labour Youth and Labour Women will visit a further five campuses – University College Dublin, University College Cork, Dublin City University, NUI Galway and Maynooth University. The campaign will also involve registration drives.
Speaking to The University Times, Sinéad Ahern, Chair of Labour Women, said the goals of the campaign are "primarily talking to people, hearing their views on the issue, hopefully getting as many people as possible to register to vote. And to encourage them to contact their local representative, to contact whoever comes knocking on their door looking for a vote in the new year, to talk to them about the issues that are important to them and specifically ask them their position on repealing the eighth amendment."
ADVERTISEMENT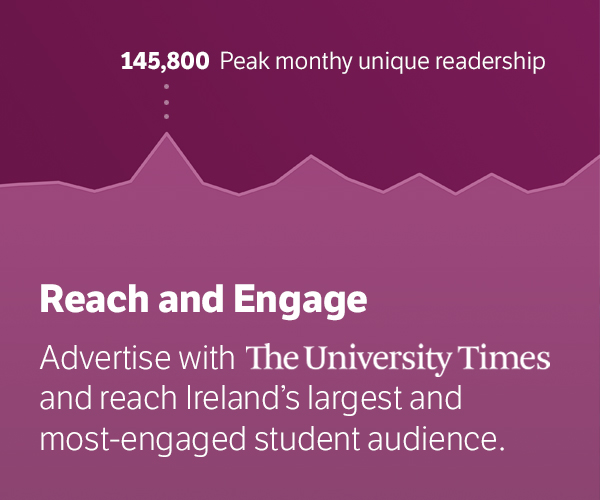 When asked why Labour decided to organise a campus roadshow, Ahern said the roadshow will enable them to register as many students as possible and emphasised the importance of young people registering to vote. "Students are a neglected demographic really in terms of politics. I think it is very easy for politicians to forget that students are there and have voices. And the more students that register, the louder and stronger their voices will be."
A referendum to repeal the eighth amendment will be in the Labour Party's upcoming election manifesto, according to Jack Eustace, Chair of Labour Youth. Speaking to The University Times, Eustace was confident that a referendum is a "red-line issue" for Labour, if the party were in a position to re-enter government after the upcoming general election.
"The repeal the eighth amendment will also be in the Labour Party's upcoming manifesto and it was fought for very hard to put that into the programme for government to give the Irish people their say. And I believe if Labour return to government that it will absolutely be a red line issue to get another referendum, this time on repealing the eighth amendment"
The campaign comes in the wake of fresh calls for a referendum on the eighth amendment from pro-choice groups across the country, including Trinity College Dublin Students' Union (TCDSU), which launched its own campaign less than two weeks ago, and in the lead-up to the general election next spring.