Described by the Irish Times as "an essential must-see/do on Ireland's musical calendar", Hard Working Class Heroes has been hosting and playing fine tunes since the early noughties, bringing the very latest in Irish talent to ever growing audiences since 2003. Officially marketed as "Ireland's Annual Showcase Festival & Conference for new Music and Digital", the festival is dedicated to the promotion of emerging Irish talent. Here, audiences can expect to be treated to a musical repertoire as diverse and colourful as a large pick and mix stall. Every genre from singer-songwriter, to tech, to electronica, to indie rock, to folk, to synth, to that all-encompassing alternative groove is represented, and every notch on the musical spectrum covered by the lovely people at the festival. Since its commencement, the stage has played host to such artists as Delorentos, Ham Sandwich, Nassau, The Walls, Jape, and The Chapters with many returning year on year to enrapture music-lovers.
This year's lineup is no less prestigious, and promises a plethora of eargasmic experiences. Highlights include the unapologetic, leave-no-survivors momentum of Bitch Falcon, the soothing strains of Saint Sister, the gods of subtle, Slow Skies, the serendipitous energy of Roisín O, and many more besides. (Keep an eye out also for the sheer oddity and entertainment value of Haresquead.) Maija Sofia, singer-songwriter and a veteran of the festival, returns this year to play the festival a second time, and emphasises the event's importance for up-and-coming Irish musicians. Speaking to The University Times, the Dublin–London based folk singer – another one to watch this year – stressed the importance of smaller festivals like Hard Working Class Heroes for emerging talent.
People, she remembers, saw her name on the posters, and came to see her, which in turn provided her with all important exposure, so crucial to lesser-known acts. The festival is also a chance to gain experience of gigging for a larger audience, which again is indispensable for any performer endeavouring to break into the industry. There is, for new artists, a seemingly insurmountable leap between the world of open mics, and playing larger, better-known festivals, such as Electric Picnic. Maija Sofia recognises Hard Working Class Heroes as a crucial "stepping stone" for such artists, asserting that it is hugely "important for musicians at my level who wouldn't get on the bill for Electric Picnic". Without festivals such as Hard Working Class Heroes, she says, "there's no real way to bridge that gap. If it didn't exist, there wouldn't be that step in between – it's quite a big jump otherwise".
ADVERTISEMENT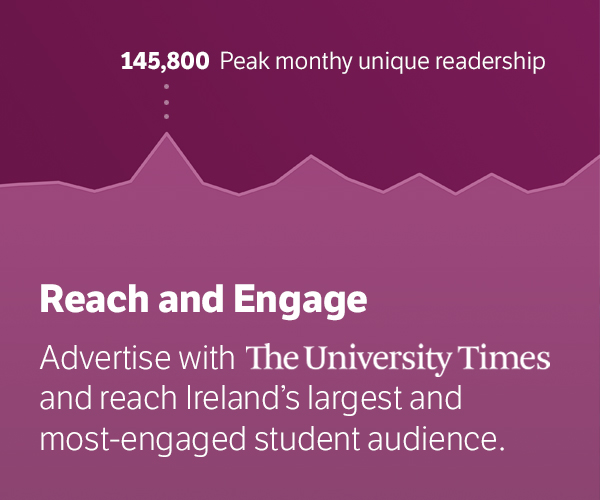 Speaking generally about the Irish music scene, Sofia recalls the many open mics she started out playing, and describes the live scene as a great way to meet people, forge connections, and introduce others to her music. Hard Working Class Heroes is a kaleidoscopic, magnified version of this advent, with dozens of musicians discovering each other's work, and connecting with one another through that discovery. Dublin's music scene is generally acknowledged as being very friendly. Indeed, Maija Sofia praises it as being "easier to break into", and "more close-knit" when compared to London. Describing London as having "smaller, individual circles", she comments that here there is "no one underground music scene". Rather, it is the existence of events like Hard Working Class Heroes which bring about the city's, and even the country's, "supportive, group mentality", while, in places like London, it's harder for such a sense of unity to exist. Dublin's open circuit of performer-friendly stages and clubs ensures a welcoming atmosphere for musicians, and events such as Hard Working Class Heroes are vital to maintaining this pervading sense of community and artistic support.
Cue the venues! It is universally acknowledged that the right venue is instrumental in creating the sense of the extraordinary that is so particular to live music. Accordingly, the well-worn stages of The Workman's Club (which comes highly recommended by Maija), The Academy, The Grand Social, hipster hang-out Hangar, The Mercantile, and Bad Bob's have been selected to play host to the festival and its antics. Participating artists will flit between the festival's seven venues, in which performances will take place every night. This arrangement is unique among festivals in Ireland, and distinguishes boutique festivals like Hard Working Class Heroes from other, larger affairs such as Longitude or Electric Picnic. An obvious point is that there are no tents involved, and there is absolutely no need for camping. When you take the tent away from the festival, what tends to appear is an audience that is more inclined to listen and appreciate, and less inclined to spend the festival binge drinking under canvas.
Gigs are not the only thing on offer though. City showcases, which are free of charge to the public, will run each day before the evening gigs. As with any such event, these events aim to broaden the festivities beyond the main stages, and bring the festival ambience to the city at large. Another unique selling point of the festival is the Convention. Held at the National Digital Resource Centre, it's a weekend of weekend of talking, debating and teaching with music industry gods. Gaining their advice (and attention) runs parallel to the live performances. Mainly aimed at artists, and overseen by Jim Carroll of the Irish Times and On the Record, the Convention constitutes the biggest gathering of Irish and international industry executives and music heads of the year. One such guru is none other than Rob Hallet, whose arm-length contact list included artists such as the legendary Leonard Cohen and Prince, as well as present-day megastars such as Jay-Z and Justin Timberlake. His new initiative, Robomagic, focuses on the artists and talent management, which, as anyone with talent knows, is highly important.
The weekend also features speed-dating within the industry. Rather than being bogged down in the usual awkward small-talk exchanges, the speed-sessions will afford artists the opportunity to pitch their band to bookers, agents, managers, bloggers, and industry professionals, before moving on to the next after ten minutes. In addition to the business side, Jessica Hopper of Pitchfork will be running a seminar on who to impress in the media, and the VMA nominated director of Hozier's acclaimed 'Take Me To Church' video, Brendan Canty, will discuss what makes a great music video.
With such influential names in attendance, it is hardly surprising that the event is regarded as an invaluable opportunity for new artists to find their feet in the field. The Convention provides emerging acts with a one-of-a-kind platform for their own promotion, growth, and development within what is an increasingly cut-throat industry.
Though there is a large focus on fostering the careers of emerging Irish talent, Hard Working Class Heroes aims to place equal emphasis on the listeners' perspective. Music is, as it recognises, a collective effort. As such, the convention invites a vet, an engineer, and a doctor to offer their opinions as audience members, their likes and dislikes, and general feedback on the gigs, as well as offering the artist a similar forum in the shape of "The Artists Talk Back" panel.
I can imagine aspiring musicians wondering: how can up-and-coming bands get involved? For Maija Sofia, it was through Breaking Tunes, a website for Irish musicians, which allows the artist to apply once they've registered.
In short: for both the artist and the appreciator, the musician and the music nerd, Hard Working Class Heroes is a definate must attend this weekend.
---
Niamh Egleston also contributed to this piece.
Hard Working Class Heroes runs until Saturday October 3rd. You can buy tickets here.