Ógra Fianna Fáil today launched a proposal outside Trinity's Front Gate which advocates for two types of optional student loans.
The proposal advocates that third-level students have the option to enter college without paying upfront, and that a loan scheme, which would be repaid contingent on income, be available to students.
Under the proposal, all students would pay €5,000 per year of college, rather than the current €3,000. However, they would have the option to pay this back "over a number of years". This would be repaid contingent on income, with repayments starting at €30,000 a year earned before tax, with a minimum repayment rate of 2.75 per cent. This rate would rise by 0.25 per cent for every €5,000 increase in pre-tax income, capping at 5 per cent on salaries over €75,000.
ADVERTISEMENT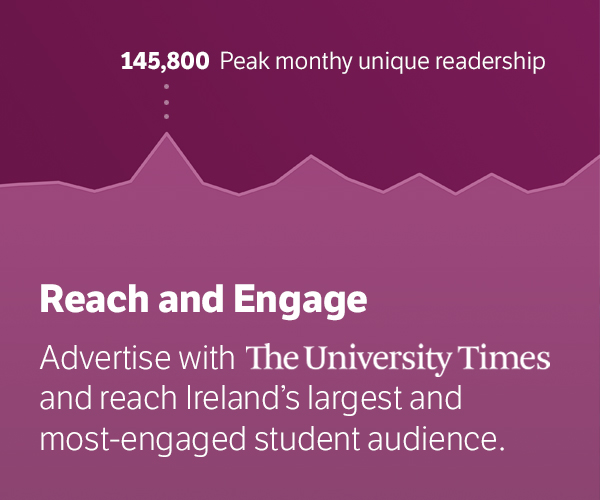 Based on current participation rates and income from the student contribution charge, Ógra estimates that this would create an additional €300 million a year for third-level institutions.
Speaking to The University Times, Ian Woods, the National Policy and Campaigns Director of Ógra Fianna Fáil, stated that they would ask the government to increase their investment in higher education to at least match that amount.
In addition, a maintenance loan would be introduced such that students can afford to both enter and stay in college. Loans would be available for up to €10,000 a year, with the interest rate of this loan set at the rate of inflation.
The proposal states that this "offers the fairest way" for students to enter third level, regardless of their family's income "while not facing unaffordable loan repayments upon graduation".
The proposal adds that "while Ógra maintains a preference for a real 'free fees system', we acknowledge that this system no longer exists".
The proposal comes in the context of the increasing funding shortfall for third-level institutions, the increasing cost of third-level education and the increasing number of students entering third level. The Higher Education Authority estimates that new entrants into the system are expected to increase from 41,000 to 54,000 in the next ten years while government funding to third-level institutions is continually falling. Exchequer funding is expected to make up 51 per cent of all funding to higher education in 2016 compared to 79 per cent in 2008.
Speaking to The University Times, the President of Ógra Fianna Fáil, Eoin Neylon, stated: "Institutions themselves are facing a funding shortfall in the immediate future. This proposal is about making education free at the point of access for all, whilst ensuring the third-level sector will have guaranteed funding into the future".
Neylon also highlighted the effect of the ongoing accommodation crisis on students, adding: "The cost of going to college is making it unaffordable for many students trying to take their places in universities and ITs across the country."
The government's higher education working group, which is attempting to find the most sustainable system for higher education funding, is widely expected to advocate some combination of tuition fees and a student loan scheme. The group, chaired by Peter Cassells, is expected to report back before the end of the year. Speaking at the Royal Irish Academy in September, Cassells seemed to rule out a graduate tax, saying that the group was unable to find anywhere that it had been implemented in a sustainable way.
---
Daniel O'Brien contributed research to this piece.