A new survey has found that the majority of academics in Irish higher education institutions engage directly with both the public and private sector, with over 50 per cent claiming that external interaction provided them with "new insights" into their field of study.
The article, entitled "The Connected University: Ireland's Higher Education Institutions and their Knowledge Exchange Activities", authored by Qiantao Zhang, Charles Larkin and Brian M Lucey, all academics associated with Trinity, investigates the engagement levels Irish academics in higher education institutions have with external organisations, both in the private and public sectors.
The authors argue that any university that has demonstrated "remarkable longevity" has always "integrated economic development into their agenda". Today, they argue, is no different and academics must be able to engage with wider society.
ADVERTISEMENT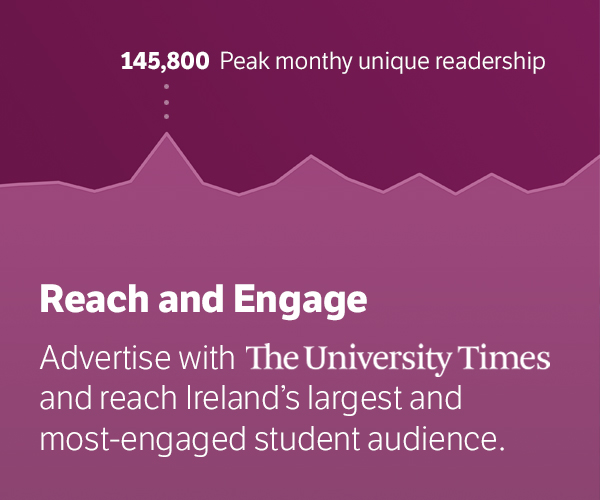 Despite this positive view on co-operating with businesses to further their careers, a majority of respondents felt that "over the past few years, universities have gone too far in attempting to meet the needs of industry", with a majority placing more significance on "academic freedom" as a crucial factor in the wellbeing of society.
The report is a latest in the series of articles written by Zhang, Larkin and Lucey that have investigated the impact the institutions have on wider society. In October 2014, they released an article entitled "The Economic Impact of Higher Education Institutions in Ireland: Evidence from Disaggregated Input Output Tables", which addressed the value that the institutions add to the Irish economy. In May 2015, they also released an article entitled, "Innovative Culture in Ireland's Higher Education Institutions: An Assessment", which addressed the levels of innovation in both universities and institutes of technology.
The report, which analysed 1,710 responses from 19 Irish third-level institutions, revealed that 57 per cent of respondents had engaged with the private sector, while under 52 per cent claimed that they had interacted with the public sector.
While only 22 per cent of respondents felt that their research had relevance to "commercial interest", Irish academics still felt that interaction with "business and industry" was an important factor with regards to career-advancement and promotion, second only to the research itself. This is in contrast to data collected in the UK, where academics place much less emphasis on "business engagement" as a means of career advancement.
The data collected in the report was gathered via an online survey between November 2014 and January 2015 which was sent out to academic research staff at Irish third-level institutions and has detailed not only the extent of engagement these staff have with external organisations, but also which disciplines tend to have more interaction with specific sectors.
For instance, data collected in the survey found that staff in engineering, mathematics and computer sciences, natural science and business and management were "intensively engaged" with private sector companies, while the faculty of the arts, humanities and social sciences were far more closely involved with public sector organisations. Furthermore, the report found that staff in human medical studies were found to be the most likely to establish commercial spin-offs based on their research, closely followed by areas such as business and management and engineering.
Commenting on this contrast between faculties, Prof Brian Lucey, speaking to The University Times, said that with scientific research there can often be a commercial imperative, whereas with arts and humanities subjects are often "more involved in societal issues by the nature of the work" which are not immediately profitable.
One of criticisms the report makes of Irish institutions is that while they successfully engage with national government institutions, they should challenge themselves to engage with international organisations. This is a key weakness in the sector, "especially in the area of world science, as becoming closely integrated in the ever-expanding global networks is becoming a very important factor of maintaining research excellence".
One of the key findings is that most academics welcome the new insights that external engagement can give their research, with over 40 per cent indicating that working with external organisations lead to new contacts in the field or new research projects. Indeed, only a fifth of Irish academics felt that there "very little or no impact from external activities on their teaching".
Lucey was clear to state however engagement with external organisations should not be limited to the commercial sector, and called on academics in institutions to look at the bigger picture: "The main point is that there are lots of ways in which you can engage, and by focusing on commercial interests you lose a lot".
Indeed, the authors express their hope that the report could be the "first step to build a more comprehensive understanding of knowledge exchange activities between Ireland's HEIs and their external partners".
---
Dónal Ring also contributed reporting to this piece.