Writer Sara Baume was announced as the winner of Trinity's Rooney Prize for Irish Literature, which recognises emerging Irish writers, at an event hosted by the Provost this evening.
The award, which is now in its 39th year, aims to celebrate those who show exceptional promise in their early work.
Baume, a graduate of Fine Art from Dun Laoghaire College of Art and Design, also has an masters in Creative Writing from Trinity. Her debut novel, Spill Simmer Falter Wither, was published earlier this year.
ADVERTISEMENT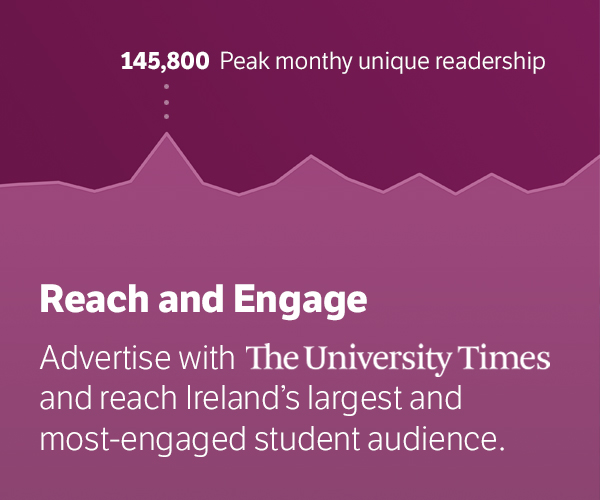 Baume was recently awarded the Davy Byrnes Award for short story writing, and has been published in the in the Dublin Review, the Moth, the Penny Dreadful, the Stinging Fly and the Irish Independent as part of the Hennessy New Irish Writing series.
Together with his wife, Mrs Patricia Rooney, Dr Daniel Rooney, President of the the Pittsburgh Steelers and former US ambassador to Ireland, acts as patron for the award. It is administrated by Prof Gerald Dawe of the Oscar Wilde Centre for Irish Writing in the School of English.
Spill Simmer Falter Wither is an unconventional love story, which demonstrated Baume's "astonishing power with language", according to the Irish Times.
Commenting on the author's achievement in a press statement, Professor Emeritus Eiléan Ní Chuilleanáin, one of the judges of the award, said: "Sara Baume's debut novel, Spill Simmer Falter Wither is a powerful, persuasive evocation of two isolated lives, human and animal. As the narrative unfolds, these lives interact with places and seasons, with people remembered, remotely seen, tentatively or traumatically encountered, to create a whole convincing world, and a mesmerising story."
Aside from Dawe and Ní Chuilleanáin, other judges of the award include novelist, dramatist and UCD lecturer in creative writing Dr Éilís Ní Dhuibhne and Dr Riana O'Dwyer from NUIG's Department of English.
Anne Enright, who in 2007 won the Man Booker Prize, is a past recipient of the Rooney Award. The Tony-award winning playwright, Frank McGuinness, won the award in 1985.