Science Gallery International, the non-profit organisation pioneered by Trinity College Dublin,
has raised €1.1 million in funding through philanthropic donations.
Out of the total fund, €450,000 has been provided by the Cordover Family Foundation from the United States, while €700,000 has been awarded by an unnamed philanthropic provider.
The addition will build on the €1 million in funds that was previously provided to Science Gallery International by Google.org, the philanthropic arm of Google, in 2012.
ADVERTISEMENT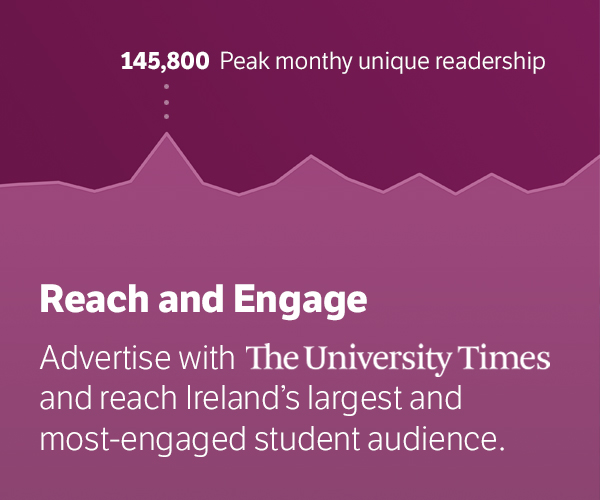 With the funding, the Science Gallery is set to extend its reach globally, opening seven new galleries and centres around the world by 2020, in co-operation with universities and institutes in the world's technological hubs.
The first of such galleries is set to open at Kings College London by 2017, with another opening in Bangalore, India, in co-operation with the Indian Institute of Science and the Government of the State of Karnataka. Science Gallery International is aiming to have a facility in Australia by 2018, and is in talks with several other potential sites in Europe, Asia and North America.
Chris Horn, Chair of Science Gallery International, commented on the funding in a press release from the Science Gallery, stating: "With this valuable philanthropic funding, SGI is now on a strong footing to continue the expansion of the Global Science Gallery Network, and make it the world's leading platform for inspiring curious minds at the interface of science and art."
In the same release, Ron Cordover of the Cordover Family Foundation, one of the donors, said that the foundation shared the gallery's mission of "igniting creativity and discovery where art and science intersect", and said that he had "full confidence" that they would "succeed in making an important difference to millions of young adults in their search to understand the world around them".
Dr Michael John Gorman, the current CEO of Science Gallery International – who is set to leave the role in 2016 – noted that his work in establishing the gallery had been the "greatest privilege" of his career, and said that the funding further solidified "to secure all eight Science Gallery locations by 2020, as we reach the halfway milestone".
Though Science Gallery International is expanding its reach beyond Trinity, the College has a significant presence in the executive decision-making of the international organisation. Provost Patrick Prendergast, as well as Trinity's Dean of Research, Prof John Boland, both sit on the board of the organisation.
The investments will not be the first global venture for the Science Gallery. At present, the organisation's exhibition "ILLUSION" is taking place in Kuala Lumpur, along with "BIORHYTHM" in Taiwan, and the exhibit "HUMAN+" is set to open in Barcelona's CCCB arts centre this week.