This week is the third annual Body and Soul week – a roster of activities, information stands, and events to promote positive body image organised by Trinity College Dublin Students' Union. Body and Soul week was created two years ago by the then co-ordinator, Shauna Watson, and has been a huge success in past years.
One of the main events to look forward to is the panel discussion on Body Image in Irish Society at 6.30pm on Thursday, October 29th. The discussion will include speakers such as Dr Mimi Doran from the UCD School of Social Justice, Nuala Moore, an open water swimmer, Fiona Flynn, the Bodywhys Youth Development Officer, Sam Blanckensee, a Transgender Equality Network Ireland board member, and Svetlana Litmanova from the Endangered Bodies organisation. Leanna Byrne, former Communications Officer and Editor of The University Times and current journalist for the Sunday Business Post, and Sadhbh Lee, last year's Body and Soul Week co-ordinator, will also join.
The week brings together various societies and bodies in college under the goal of promoting body confidence. LitSoc and S2S will be hosting a speakeasy in the GSU Common Room that will be followed by a gig in association with DUAMS at 6pm on Wednesday, October 28th. The Science Gallery will be hosting a fashion-oriented talk entitled "Fashion Forward: Designin for Every Body" on Thursday, October 29th at 3pm. The talk will discuss how a deconstruction of the ideal body is needed in the fashion industry. With speakers such as the former Miss Alternative Ireland, Sinead Burke, and Irish fashion designer, Emma Manley, it is sure to be an amazing event. There are many jam-packed activities organized by the union and other societies which range from many physical activities like yoga and belly dancing to healthy eating workshops and talks. To cap the week off, there will be free lunch from Mao on Friday from 2pm in Regent House.
ADVERTISEMENT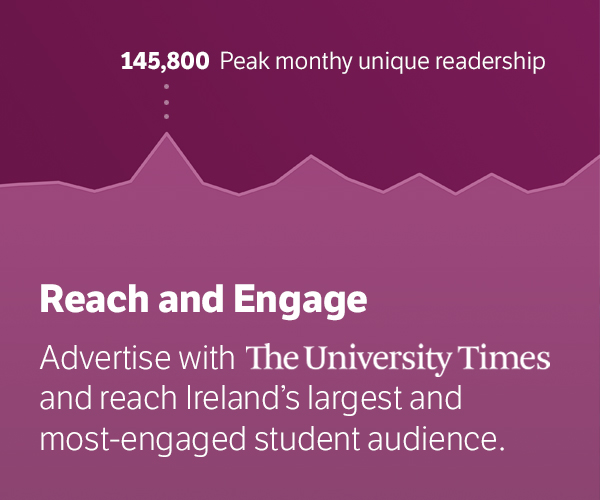 Aoibhinn Ní Lochlainn, the current welfare volunteer coordinator in the union, told The University Times via Facebook that roughly 400 volunteers have signed up. So the week is sure to be eventful and filled with lots of cool things to do. Ní Lochlainn aims to eliminate the stigmas that are imposed by the media, society, and even ourselves over various insecurities and confusion about race, gender, shapes, sizes, and even the colour of our skin. This is a great week for anyone who wants to help and those who have personally suffered from such stigmas and its symptoms.
Ní Lochlainn feels that this week is incredibly important because "nearly all of us have experienced a time when we felt low due to our bodies." She continued by saying that "it is our view that this can be addressed by looking at ourselves in a different way, tackling the confidence issue, and not by just trying to change our bodies." On the matter of the high numbers of volunteers, she says: "Lots of our volunteers care so much for Body & Soul Week in particular, for many different reasons. Some people have experienced difficulties with their eating habits, their weight, or their self-confidence. Others are excited to get on board with the cool new events, and others are just willing to give up their time to help others. It's a really humbling and gratifying experience being the Welfare volunteer coordinator this year."
With such a dedicated team, this week is sure to make a difference in the way Trinity students look at body confidence. College is filled with diverse students from various backgrounds. This student-led week signifies the importance of our body as a part of us, and encourages everyone to be "confident and comfortable in your own body", as the slogan says. Filled with panel discussions, gigs, and a free lunch, it is a week not to miss.