Advocate for trans rights and second-year PhD candidate in Trinity, Peter Dunne, was recently invited to speak at the UK Parliament's Committee on Women and Gender Equalities.
The committee is currently critiquing and examining a range of issues which trans people face in the UK. Among the issues they will examine, and the area on which Dunne spoke, is how whether the current legislation in the UK provides adequate protection to trans people.
Speaking to The University Times via email from New York, where he is completing a fellowship at New York University Law School, Dunne expressed his concern that certain aspects of UK law were not properly addressing the legal difficulties facing the trans community. While describing the UK Gender Recognition Act 2005 as a "landmark" piece of legislation when it was passed, it has now fallen behind in terms of the progress made internationally in the area of trans rights and recognition: "the UK's legislation is increasingly out of touch with international best practice. In order to obtain recognition, UK applicants need to show that they have, or have had, gender dysphoria." In effect, this means that in order to be recognised as their preferred gender "trans people in the United Kingdom have to submit to medical supervision, and identify with a mental illness".
ADVERTISEMENT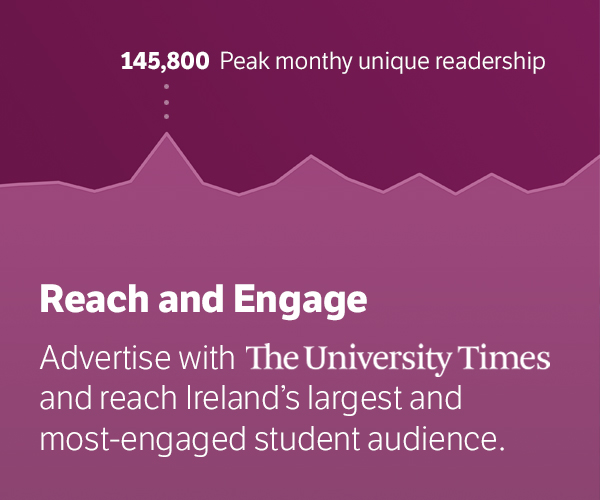 Prof Oran Doyle, Head of Trinity's Law School, praised the work of Dunne over the past number of years. In an email statement to The University Times, he said: "We were honoured but not surprised to learn that Peter Dunne had been invited to address the UK Parliament". Emphasising the importance of his work, he praised his work examining "human rights principles and international practices in order to construct a model for the resolution of issues surrounding gender recognition".
Dunne's work with the LGBTQ community is extensive, and for years he has been at the forefront of efforts to advance trans rights in Ireland and abroad. Indeed, he has been awarded the Pride Law Fund and Equal Justice America Fellowship, which led him to work at the Gay and Lesbian Advocates and Defenders in Boston. In 2014, after years of working at the Transgender Equality Network Ireland (TENI), Dunne was made a board director. Additionally, Dunne worked as a Harvard Law Fellow at the International Gay and Lesbian Human Rights Commission in New York City before beginning his doctoral studies in Trinity.
Dunne emphasises the great work done in Ireland in the last number of years that led to a stage where the Gender Recognition Act could become law, describing it as "a testament to the incredible work of Ireland's trans community and its allies". He added that "since the early 1990s, countless individuals, particularly Dr Lydia Foy, have fought for official acknowledgement from the Irish State".
While praising Ireland's current legislation as "at the vanguard of international best practice", Dunne is critical of the atmosphere in Ireland that for years made it difficult to live as a trans person in Irish society: "Trans people's lives have too often been subject to cruel, vulgar scrutiny by the Irish tabloid (and sometime non-tabloid) press. What is so remarkable about the recent legislative process is that Ireland's trans community remained so willing to offer their personal narratives", and to overcome this adversity.
Indeed, Dunne is not afraid to point out the flaws still inherent in Irish law. Criticising the current act as not providing for people who identify as non-binary, where a person does not identify as either male or female, he argues that "with increasing numbers of individuals self-identifying outside the binary, it is vital that policy makers adopt accommodations which respect and affirm non-binary identities".
In July 2015, with the support of the Trinity College Equality Fund, and along with another student, Cearbhall Turraoin, Dunne was able to organise Ireland's first ever Trans Youth Forum in Trinity.
Describing its importance, Dunne stated that "the event highlighted the many struggles which young trans people face in Ireland, and underlined the urgent need for proper legal recognition". He's critical, however, of our recently passed Gender Recognition Act, for placing a number of major restrictions on the ability of adolescent trans people to have their preferred gender legally recognised, adding that: "The omission of trans youth from the 2015 Act is a major stumbling block".
However, gender recognition legislation is just one victory on the road to full equality in Irish society: "If we are talking about a foundation for advancing trans rights, we need to be conscious of a much wider net of issues, including employment equality, fair housing and hate crimes legislation". One suggestion he has for both UK and Irish law is the insertion of a "gender identity" category in current equality laws. For Dunne, this would "affirm that all persons, irrespective of medical or binary status, are protected from discrimination, and would mean that trans communities do not have to rely upon more indirect classifications, such as gender or gender reassignment".
While there is still a long way to go before equality before the law is achieved for trans people in Ireland, Dunne's experience of campaigning and advising on the issue gives him some cause for optimism. Describing how, as the Gender Recognition Bill was being drafted, he saw some politicians engage with the issue for the first time "they increasingly appreciated how proposed aspects of the law, such as physician's supervision, were both inappropriate and unworkable".
For Dunne, there is really only one way to continue our strong progress in the area of trans rights, and it's one we can all engage with: "We should prioritise the voices and experiences of trans people. We cannot expect to develop truly trans-inclusive policies if we don't first consult those whose lives will actually be affected".