Atlantic Philanthropies is to give €138 million to Trinity College Dublin and University of California, San Francisco (UCSF), to establish the Global Brain Health Institute – its largest donation to date.
The organisation, founded by Irish-American philanthropist Chuck Feeney, aims to create leaders who have the "knowledge, skills and drive to change both the practice of dementia care and the public health and societal forces that affect brain health", its president and CEO, Christopher G. Oechsli, said in a press release.
The Taoiseach, Enda Kenny, is due to announce details of the institute at an event in Trinity's Biomedical Sciences building this evening. In a College press release, Kenny noted that Atlantic Philanthropies' support for biomedical research has meant that Trinity has become "a recognised leader in ageing research."
ADVERTISEMENT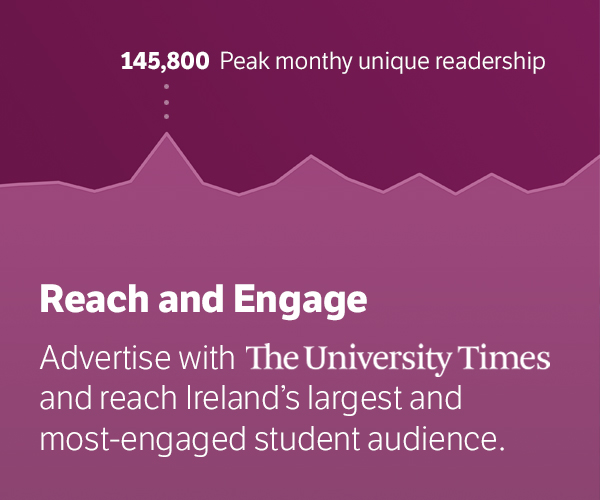 Prof Ian Robertson, a professor of psychology in Trinity and the founding director of Trinity's Institute of Neuroscience, will be co-director of the global institute.
"We really need to have people who have a foot in both camps: the science, and the policy – who can ensure that we get much more rapid translation of the new scientific evidence that comes online in our and other institutions and translate that as rapidly as possible to face the oncoming crisis" Robertson said in a video released by Trinity this morning. "Dementia consumes more money than stroke, heart disease and cancer combined".
About 50,000 people are currently living with dementia in Ireland, and around 4,000 new cases of dementia occur each year. Globally, dementia affects 48 million people – a number that, without intervention, is expected to double every 20 years.
Dr Bruce L. Miller, a professor of neurology at UCSF who directs its busy dementia centre, will also co-direct the institute. "Dementia is a world problem", Miller said in the video. "We used to think it was largely a disorder of western countries, but we now know that the prevalence is rising rapidly."
The central programme of the institute will graduate "fellows" over a two-year period, who will receive hands-on experience in diagnosis, treatment and long-term management of patients with cognitive disorders, as well as elderly people who are at risk for brain health disorders. A second programme, lasting one year, will graduate "scholars" and will focus on providing shorter brain health experiences for people from all types of environments, including journalists, managers, filmmakers and others, it said in the College press release.
The Provost, Patrick Prendergast, noted that the donation is the largest private donation in Irish history, and said: "The sum donated is huge but so too is the problem we are trying to solve."
Atlantic Philanthropies said that this "landmark grant" embodies the commitment of its founder "to address global challenges with big, bold initiatives that will serve society for generations to come."
The organisation has donated around $7 billion to projects focused on promoting education, health, peace, reconciliation and human dignity, with around €1.25 billion of that put toward projects in Ireland. Established in 1982, it was formed when Feeney transferred most of his wealth to the philanthropic organisation.