Earlier this month, POD and Hidden Agenda transformed the bland, concrete function rooms and courtyards of the RDS into a musical sanctuary for their latest project, Metropolis Festival.
It might be strange to describe a music festival as relaxing, but I found Metropolis managed to create an atmosphere that was just so while managing to keep its attendees entertained and in the highest of spirits until midnight two nights in a row. I could lie in, get whatever I needed done in the morning, shower and make my way leisurely to Ballsbridge at 5pm with hours to spare. This was perfect as no one wants to be stuck in a freezing tent this time of year.
To be able to hear nothing but the booming sound of some of my favourite DJs in the same room where I had sat my university exams months earlier was incredible. The people who brought us Metropolis grabbed the blank canvas of the RDS with fervour, painting it with mesmerising sounds, colours, lights and emotion.
Saturday and Sunday night were equally enjoyable, although both hosted slightly different crowds, Saturday's being somewhat older. Queues and security checks upon arrival into the arena moved swiftly. As I walked through, I turned a corner and caught a glimpse of a large futuristic outdoor stage. A pod hosting a DJ lit up in purples and blue with four arms protruding it, blasting out flames in time with the music. At its base was a full platform on which the public could stand, dance, sit and chat. It was a wonderful escape from the heat of the main rooms. Finding my way from room to room was made simple by efficient staff that directed me through the doors and on to other stages. The toilet queues were irritating, but with plenty of bar space and the quality of the acts, they didn't impede the enjoyment of the evenings.
ADVERTISEMENT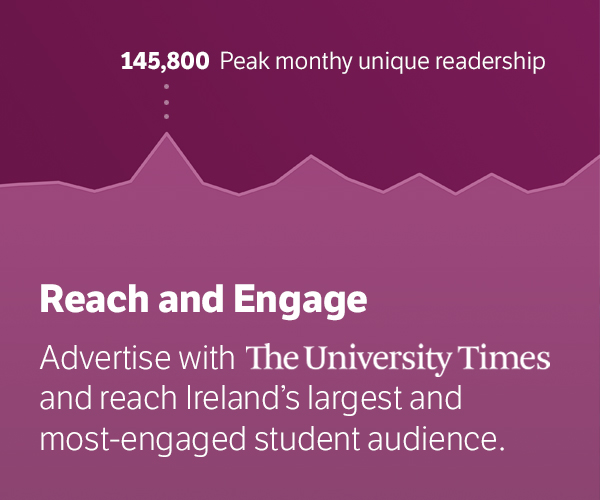 I was disappointed by Vince Staples, an act I had been excited to hear. He, however, was not to blame, as it was the sound quality in the room he performed that let him down. In the Shelbourne Hall, Flight Facilities played a chilled, entrancing set with a mix of lead vocalists that made it hard to leave. Contrary to my initial plans for the night, Hot Chip drew me back once again. As always, they delivered an energetic, feel-good performance. Hot Chip have an ability to put a smile on the face of all those looking up at them. However, ultimately it was Vic Mensa that made the night for me. Having featured on tracks with both Kaytranada and Kanye West, his confidence and professionalism on stage was evident as he engaged with the crowd on a personal level. His live vocals were outstanding and, by the end of his set, he had persuaded the crowd to light the dark main room with lighters. The night finished up at midnight on a high.
Kerri Chandler played an incredible set for over an hour to kickstart Sunday night. I appreciate a DJ who can keep a listener's feet glued to the floor before their decks till they finish, and Chandler did just that. Four Tet played an intricate yet smooth set, which built for over 20 minutes before any beats came in at all. He had the whole crowd eagerly awaiting Plastic People's melody. Unfortunately, there was a delay of up to 30 minutes in the Shelbourne, which meant that Jamie XX's set was cut short. However, this did not matter much, as Jamie XX can do great things in an hour. He played a stunning mix of his track, Gosh, the highlight of his hour, which saw the crowd cheer and shout. Personally I found that his overall performance at Forbidden Fruit was better, but he still played extremely well. Kaytranada was surprisingly mediocre to begin with, but as he got more comfortable his sound improved. The night finished at 11.30pm sharp, and everyone around me left in a state of visible euphoria.
The atmosphere at Metropolis was its shining feature. Among people in LED light suits, outstanding decorations and the smell of beer, everyone seem content, happy, and relaxed. I saw no violence, no fights, no crying girls, no lads peeing onto walls. Crowds with little pushing, people there to just have fun, no one causing hassle – that's what I look for when I go to a festival and that's what Metropolis gave me. No complications, no hostility, no discomfort – just fun. The quality of individual acts are somewhat out of the hands of the production teams, who did an admirable job. I look forward to attending next year and seeing how the festival learns and develops.