Trinity Handball Captain, Ciara Mahon, won the Ladies Open A One-Wall title at the first One-Wall singles and 40×20 doubles Handball Intervarsities in Wexford last weekend.
The competition saw a number of successful single and doubles performances for Trinity Handball.
Kilkenny inter-county handballer, Ciara Mahon, defeated DCU's Aishling O'Keefe in the final, with a score of 15.8, 15.11. In a great display of collegiate handball, Mahon worked hard to build an early lead against the Cork native, going 8 up before O'Keefe's first score. Although O'Keefe gained momentum and closed the gap significantly throughout the contest, Mahon maintained control of the game and secured the inaugural title.
ADVERTISEMENT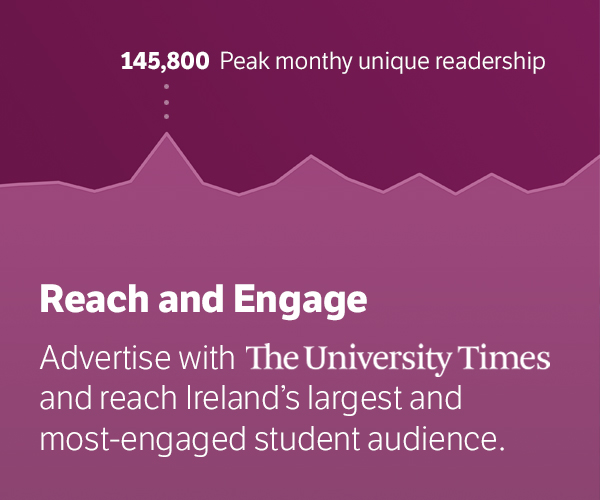 O'Keefe and Mahon met again in the semi-final of 40×20 doubles event. O'Keefe and her partner, Niamh Farrell, were forced into a tie-break situation when they faced the Trinity pairing of Ciara Mahon and Lisa McKenna, but the DCU pair came out on top, eventually losing to University of Limerick's Ciana Ní Churraoin and Niamh Dunne in the final.
Lisa McKenna was unlucky not to progress beyond the semi-final stage of the Ladies B singles event. The winner of the Ladies Open B 60×30 Intervarsities singles last month was defeated 23-19 by Limerick's Deirdre Purcell.
In the men's competitions, John Leech reached the semi-final of the Men's C grade losing out to DIT's Jack Roche, while Conal Cosgrove, in his first Intervarsity appearance, was defeated by DCU's Kyle Duff in the quarter final stage of the same grade. Ronan McQuillan and John Leech also reached the quarter finals of the Men's B doubles championships, losing to Conor Holohan and Ciaran Tynan of UCD.