A tenure-track model was flagged in Trinity's 2014–19 strategic plan. Since then, Trinity has moved forward with the proposal, such that the 40 Ussher professorships announced in March – which, it has recently been announced, will be funded by €16 million in non-exchequer sources – will be recruited under the model.
While Trinity is obsessed with the idea of consultation, reporting from The University Times has revealed fears about the tenure-track model that don't seem to be have been engaged with. Prof Pat O'Connor, an expert in gender equality at the University of Limerick and a member of the HEA's gender equality panel, told this newspaper in September that there was a fear that tenure track could simply perpetuate Trinity's male-dominated culture, which has resulted in only 14 per cent of Trinity's senior academics being female.
While the Vice-Provost, who is leading the model's introduction, told this newspaper that she disagreed with this argument, and said there was no evidence to suggest a negative impact on women's career paths, O'Connor is not the only one: the incoming Vice Chancellor of Oxford, Louise Richardson, also criticised tenure track as a model in response to a question from The University Times. She said that she was concerned that such a system "adversely affected" female academics, and noted that it put "enormous pressure" on female academics at an age when they are deciding to have children.
ADVERTISEMENT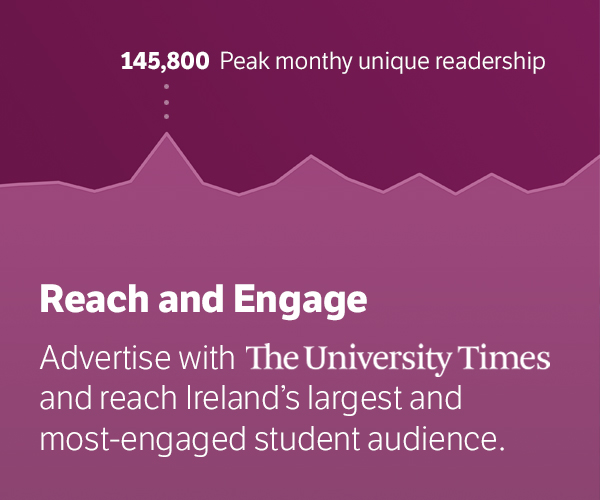 That is damning when you consider that one of the goals of the model's introduction was to provide more stability for female academics, such as the inclusion of maternity leave provisions. And not everyone thinks that tenure track is inherently detrimental to women, it must be noted. A 2014 report from the League of European Research Universities said that such models are most beneficial for women, and provide key stability for their research.
But that is the point: perhaps tenure-track models are beneficial for female academics. Perhaps they are not. Perhaps there also needs to be a change in culture – because a change is structure is never the only answer. But Trinity needs to engage with these arguments. At the moment, it seems that only the word "consultation" has been thrown around, and with €16 million in funding being given to posts being hired under the model, Trinity has moved quickly ahead, seemingly without acknowledging the arguments on either side. This is to its detriment.