Given that the Irish winter lasts for about two-thirds of the year, it is important that your winter wardrobe is smart and considered, especially on a student budget. I am a firm believer in buying a few good investment pieces, rather than falling into the consumerist trap of impulsively buying large quantities of clothes that don't really suit you and you'll wear once. Buying a few, well-chosen clothes is the more economic and environmentally friendly approach. With the right collection of winter clothing you won't mind being photographed wearing the same piece two or three times in a row.
A blazer is a must for any winter wish list. With Christmas and party season soon approaching, you are guaranteed an opportunity to maximise its use. All of the high-street brands carry blazers, so finding one is a relatively simple task. However, finding something durable and unique may prove rather difficult. The solution? Zara. The Spanish retailer boasts stunning blazers made of high quality material and ranging in a selection of colours and styles. Commentators have seen similarities between Zara and Balmain x H&M. While Zara may not boast the Balmain x H&M label, it also doesn't share its price tag. Plus, by buying Zara, you'll have saved yourself the needless expense of queueing up outside H&M in the cold and rain. It must be noted that Penny's also have a good selection and it's a steal at prices coming in at around €50.
No doubt, some of these jackets are daring and require serious fashion risk. They should be reserved for the more daring dressers and those confident in their individual style. However, if you prefer to look good without such risks, the simple black or navy velvet jacket is a worthwhile investment. The great thing about a blazer is that you can dictate how formal it looks by how you wear it, adding a great deal of variety to your wardrobe. While wearing a classic white shirt underneath the class is a foolproof combination, for a more fun look, you could try a shirt with repeat patterns. Alternatively, you could dress it down with a nicely ironed white or black t-shirt.
ADVERTISEMENT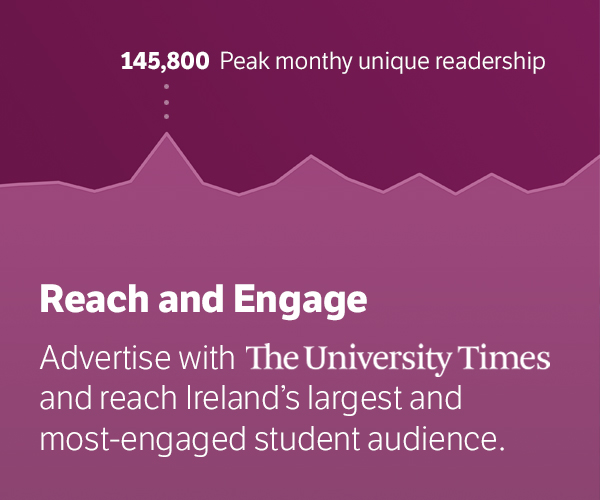 Oscar Wilde once said "You can never be overdressed or overeducated", and years later, this still applies to the modern man. Rather than going for the usual pair of jeans, which you probably have half a dozen of, why not go for a pair of trousers? A classic pair of wool-blend trousers are a worthwhile investment as they can be worn time and time again, and are a top pick for this winter. They are not exclusive to formal events, I wear mine to college, with no one ever questioning them (except to ask me where I got them, they're from Cos). As well as Cos, Farrah make a nice pair and high-street shops like Topman or River Island also carry them. Trousers don't have to be the high waisted, ill-fitting shape that you could only imagine your grandad wearing. The new modern slim fit is stylish while keeping a masculine shape. I would love to see the sun set on the long reign of men's skinny jeans. Men just look good in a nice pair of trousers, it's a fact.
The Beatles popularised the chelsea boots in the sixties. However, in recent years, they have made a major comeback due to the support of fashionable males such as Harry Styles and David Beckham. This trend is here to stay, so don't hesitate to commit. If you're looking to purchase a pair of shoes for the colder months, these are for you. They come in a large array of styles and materials. While the standard leather boots are classic and can be worn at formal events, the simple suede style prove the most versatile. Suede gives the shoe a casual feel when worn with jeans but also allows the opportunity to dress up if worn with trousers. Avoid too much colour in your shoes. It will get tired very quickly. A classic black or brown shoe not only looks better but will go the distance. You can find these in shops like Schuh or Office, you don't need to go anywhere fancy. Versatility is important for a student's winter wardrobe on a budget, especially since you'll not only be wearing these clothes for the long winter but probably for most of your college career.
All the clothing items mentioned above not only add to your existing wardrobe but also can be worn together. They are statement pieces that will make you look and feel good throughout the winter months, especially during the run up to Christmas.