Dublin University FC (DUFC) seconds' six match winning streak came to an end on Thursday evening after a narrow 23-20 loss to Blackrock College.
An early penalty for Blackrock opened the scoring, with a missed one awarded on the 10 minute mark for a scrum infringement giving Trinity some breathing room. The early penalties should have been an early warning for what was to come, as a lack of discipline throughout the game came to cost the seconds dearly.
The action was contested around the middle of the pitch until halfway through the first half, when a penalty against Trinity for not rolling away put Blackrock 6-0 ahead. Meanwhile another penalty 5 minutes later for a knock-on put gave them a comfortable 9 point lead in the first half. Trinity's best chance in the first half came from a scrum 10 yards out at 27 minutes but they were unable to push over the line. They did manage to capitalise from their movement though, when they forced a knock-on by Blackrock and converted the penalty to get their opening score. Blackrock immediately responded with a penalty of their own, seeing them lead 12-3 at the interval.
ADVERTISEMENT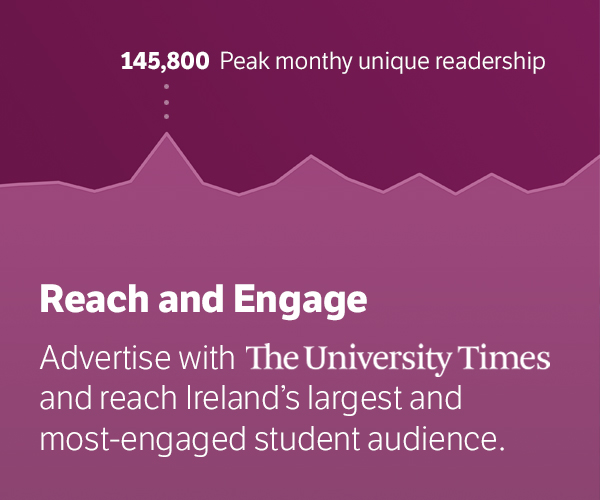 Blackrock came off the blocks strongly in the second half, with a serious try threat off the restart, but good Trinity defending saw them have to settle for another penalty, growing their lead to 15-3. This score line seemed to awaken the Seconds and after a number of passes, outhalf Jack Balbirnie, put a beautiful diagonal ball through the defence and touched it down himself to put it at 15-10 after a successful conversion.
While clawing their way back into the game, Trinity faced an uphill battle when a yellow card was awarded, with Blackrock taking advantage of the extra man. Despite great defensive work by Trinity in which they repulsed a scrum, lineout and maul, Blackrock eventually put the ball across the pitch to touch it down for their first try leaving it 20-10.
A penalty for Trinity in the 68th minute put them within a converted try of a draw and it looked like the crowd was in for an enjoyable last 12 minutes. Minutes later the game took a dramatic turn, when Blackrock had a player sin-binned for kicking the ball away and Trinity took full advantage driving a maul over the line for a try and conversion leaving the score at 20-20 and making it anyone's game for the taking. The last 10 minutes of play were commendable for both teams seeing good passing, well taken lineouts and scrums and an enjoyable and clean game from a supporters perspective.
It was not to be Trinity's day however, after defending a try, they gave away a penalty which proved to be fatal. Despite retaining possession for the last few minutes, Trinty could not break down the Blackrock defence, leaving the game at 23-20 Blackrock. Trinity's last game of 2015 will take place against Wanderers at home next weekend.
DUFC Team: 1 Cormac Keane 2 Matt McCann 3 Andrew Heffernan 4 Conor Murray 5 Jack Hennessy 6 Dermot O'Flynn 7 John Wallace 8 Stephen O'Leary 9 Jeff Blackburn 10 Jack Balbirnie 11 Jack Donovan 12 Michael Courtney 13 Rudhan Magee 14 Dylan McGath 15 Killian O'Leary 16 Geoff Moylan 17 Zack O'Hagan 18 Eoin Gleeson 19Cameron McCrum 20 James Sullivan 21 Dylan McGath