I sat down with Rob, Neil and Ben, better known as members of the Trinitones, just before their concert in the Dublin Unitarian Church on Friday the November 27th. The guys were cheerful and relaxed, excited for the performance. With Electric Picnic under their belt they felt it was important that the group maintain a presence in Trinity itself. In remaining adamant that no job was too big or too small the boys showcased both their work ethic and love of the music.
Trinitones fans will be excited to hear a new music video has been completed. The video, which will be released shortly, comes two years and over a hundred thousand views after their Teenage Dirtbag video. The guys cited having "second album syndrome" when it came to making this video and they resolved to make a very different, live video of Mumford & Sons' After the Storm. They all expressed a desire to make more videos with the help of students and societies such as TrinityTV, who helped them with their upcoming one.
Trinity Singers' newest a cappella choir, the Trinity Belles preceded the main performance. The choir is only two years old but they are constantly growing and building up their repertoire. They sang beautifully and their intricate harmonies were technically excellent. They had their first solo concert of the term last Friday, where people had to be refused entry as so many showed up.
ADVERTISEMENT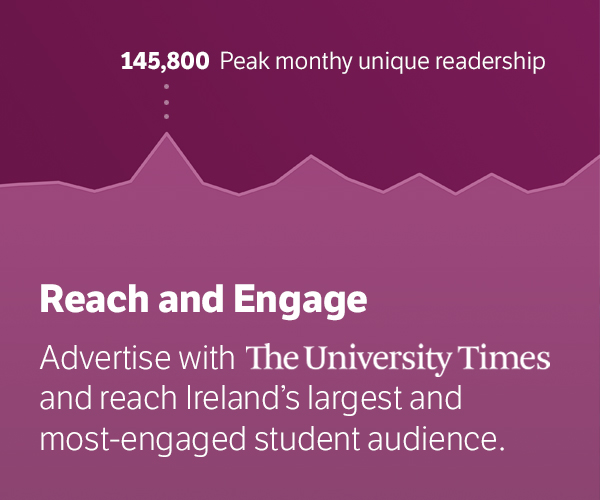 It must be said, there was a noticeable change in atmosphere when the Trinitones themselves entered the room. Their experience served them well. They not only performed, they thoroughly entertained. The set-list literally had an incredible range, from Queen to Beyoncé, with all songs arranged by the Trinitones themselves. The blend of old and new, often within the same song, kept the audience on the edge of their seat throughout.
"The Late Late Tone Show" as they called it, had a Toy Show theme complete with Christmas jumpers, dad dancing and a parade of mini-bikes. This is telling of I think their root of their popularity as a live act. They are never afraid to laugh at themselves. There is humour in their dancing, their facial expressions and sometimes even in the vocal arrangements. Their precision, however, never falters. It is this combination of humour and truly superb vocals that gives the Trinitones their impressive stage presence and makes their concert one not to be missed. Their next concert is scheduled for December 16th and, if their track record indicates anything, it's that you won't want to miss it.